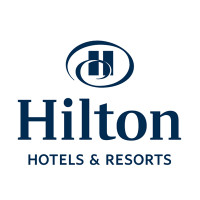 The company's vision is to fill the Earth with the light and warmth of hospitality while their mission is to be the leading hospitality company and be the first choice of guests.  They were awarded in 2012 as Best Company for Hourly Workers.  The company's culture is one that Team Members are seen, heard, valued, and respected.  To start searching for Hilton Hotels jobs, find the link below and fill out a Hilton Hotels application.
Hilton Hotels was founded in 1919 by Conrad Hilton in Cisco, Texas and their parent company is Hilton Worldwide.  There are over 4,200 company-owned and franchised hotels in 93 countries that employs over 341,000 workers.  The Headquarters are located in McLean, Virginia.
This company belongs to many community outreach programs across the globe.  Here in the US the company focuses on environment, hunger, wounded warriors, and education.  There are many other organizations and programs that the parent company is a part of.  They concentrate on what is needed in each community, in each country, where they are located.
They are aligned with 16 different universities across the United States; which means that they offer three different types of internships in corporate, property, and revenue management areas. If you decide to join this exciting prospect, you can look forward to many more opportunities that are available through the company.
They look for candidates who have integrity, ethics, and service excellence.  Their core values center around hospitality, integrity, leadership, teamwork, ownership, and urgency.  How to apply for Hilton Hotels online?  Simply find the link located under the Job Links section, discover the job that is right for you, and submit your Hilton Hotels application.
Hilton Hotels Careers
There are many Hilton Hotels jobs available.  At the hotel level, most positions fall under Guest Services.  These positions include Front Office Supervisor, Guest Service Agent, Maintenance, Room Attendant, and Laundry Attendant.  Other positions that are not under guest services include Call Center Agent and Work from Home Agent.
Other Hilton Hotels careers can be found in the corporate office.  Corporate positions include Administrative Assistant, Brand Culture and Internal Communications Manager, Product Improvement and Conversions Manager, and Director of Full Service Design and Construction.  You can find more Hilton Hotels jobs online.
How old do you have to be to work at Hilton Hotels?  The minimum age to work at Hilton Hotels is 18 years old.
When you are an employee for this company, they offer a comprehensive benefits package plus some additional unique benefits.  The regular package includes medical, dental, and vision insurance, 401k, paid time off, and competitive pay.  Other benefits include need-based scholarships, and discounted travel program.
There is not a printable application for Hilton Hotels but they are open 24 hours a day, seven days a week if you would like to go in and apply in person.  Otherwise, you can apply for jobs at Hilton Hotels online.
Hilton Hotels Job Description
Customer Service Representative – The Customer Service Representative answers inbound telephone calls effectively answering questions, resolving customer issues, and confirms reservations.  Other responsibilities include generating interest in special services such as travel insurance, and perform other duties as assigned by management.
Guest Service Agent – The Guest Service Agent is responsible for greeting guests, completing registration process, and assisting guests with checking out.  Other duties include demonstrating complete knowledge of hotel information, responding to guests' questions and requests, and resolving guests' issues.
Maintenance Technician – The responsibilities of this position include performing simple and moderate maintenance tasks of all facilities, units and amenities.  The Maintenance Technician will also repair defective equipment and parts, perform a variety of inspections, and repair or replace carpentry, plumbing, electricity, etc.  Other duties include staining, varnishing, and lacquering wood surfaces, and recording and reporting completed repairs.
Room Attendant – The Room Attendant responsibilities include cleaning the guest bedrooms and bathrooms, vacuuming rooms and hallways, changing bed linens and replenishing towels and toiletries.  Other responsibilities include restocking and maintaining trolley on a daily basis, manage guest requests, and assist other departments where needed.
Hilton Hotels Interview Questions
The following are questions to help prepare you for your upcoming interview.
What was the most difficult period in your life and how did you overcome it?  This type of question shows the hiring manager how you handle stress.  It can be difficult to separate a personal issue from your professional life.
What is more important to you: the money or the work?  Be careful when answering this question.  Many people work because they need money to survive.  When a company asks this question, they are looking for people who want more out of life than just money.  They are looking for those who have goals.  Answer this question by also giving them an explanation of your answer.
What would make you happy in a job?  Take your time and think about if career advancement, helping people, the people that you work with, or what a number of other things can make you happy in a job.
What can you contribute to the company?  This is an excellent time to show your charisma and enthusiasm.  Tell the recruiter what your strengths and your goals are.
Advice for Application Process
The application process can take two to four weeks to complete.  Before getting started, it is important that you update your resume, read all of the application instructions, and leave enough time as there will be some assessment tests that you will have to complete.
Once your application is completed, research the company and the position that you are applying to.  You will want to compile a list of questions regarding the job, the duties, and the company.  Some questions may include the type of training that you will receive, what kind of career advancement is available, and what steps the hiring manager took to be in the position that he or she is in.
Dress professionally for your interview and avoid wearing sandals, shorts, sleeveless shirts, heaving makeup, and too much jewelry.  Before entering the building for your interview, avoid any distractions by turning off your phone and take a minute to breathe.  Introduce yourself with a smile and shake hands.
When speaking with the interviewer, make eye contact, keep still, and use good posture.  Answer the questions clearly and concisely, using your previous work history for examples to highlight your skills and abilities.
At the conclusion of the interview, thank the hiring manager for considering you for the position and taking time to speak with you.  It can take up to two weeks to hear a response regarding your interview, but it doesn't hurt to follow up with the hiring manager a week after you have completed your interview.
Also See:
Radisson: For employment at Radisson visit the application page.
DoubleTree: For employment at DoubleTree visit the application page.
Renaissance: Use the Renaissance job application to apply here.
Baymont Inn And Suites: For employment at Baymont Inn And Suites visit the application page.
Marriott: Visit the job application for Marriott to apply today.
https://www.youtube.com/watch?v=MTjD-93YLVk
Company Links
http://jobs.hiltonworldwide.com/en/?cntry=united-states
http://jobs.hiltonworldwide.com/en/jobs/job-search-results/?cntry=united-states&country=1&state=-1&city=-1&talent%20Area=-1&Category=-1&brand=84573