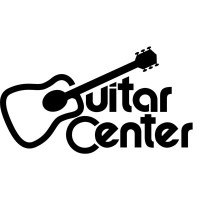 Guitar Center is a chain of musical instrument retailers located throughout North America. There are over 260 stores located across the United States. The chain is said to be the largest instrument retailer in the world. They have on sale the world's largest selection of music instruments such as keyboards, workstations, microphones, recording software, DJ equipment, stage equipment and many more.
Wayne Mitchell founded the store in 1959 when he purchased an appliance and home organ store in Hollywood, California, called The Organ Center. In 1964 the president of the Thomas Organ Company Joe Banaran came to Wayne Mitchell with the idea to sell Vox guitars and equipment from his stores. At that time the Beatles were using the brand and it had become very popular. Banaran and Mitchell agreed that the future of musical instrument sales would be in guitars and their accessories, so they went into business together steering in this direction and away from organs. They renamed the company Guitar Center and began selling Vox products. They opened a second location in 1972, and more followed as the company grew.
In 2010 the company launched the "Guitar Center Sessions", performances at the retailer's Hollywood location, featuring big-name artists. Smashing Pumpkins, Snood Dogg, the Ben Folds Five, and Linkin Park are counted among past performers.
The company also has a walk of fame for musical artists featured at their Sunset Boulevard location. Just like the Hollywood Walk of Fame, one can see the handprints of famous musical artists which have been imprinted in cement. Featured artists include B.B. King, Alanis Morissette, and Van Halen.
Guitar Center Interview Questions
Would you say you are overqualified for this position? Regardless of your experience and qualifications, you will want to reassure the interviewer that you are perfectly qualified for the job that you are applying for. If you say you are overqualified, it will definitely make the interviewer question why you even applied for the position, which will hurt your chances for getting the job.
What do you already know about this company? Before you go into an interview, you should always do your research. Nothing will make you look more unprepared than not knowing what the company does or a few of the company's key values. You will at least want to know basic information, such as when it was founded, what it does and where your position fits into it.
What time of management style do you thrive under? You will want to do a good job describing the qualities that make a manager a good manager to you. You probably won't want to use labels, so being descriptive is very important. You can say that you like a supervisor who listens to their employees and doesn't micromanage. Another smart move is to say that it really depends on the job and the situation.
Why are you interested in working for this organization? This is another question that will test the research you have done on the company. You will want to tell the interviewer why you like the company and how you think it will fit in with your long-term and short-term career goals. You may also want to share your interest in the charities or volunteer opportunities the company supports if it is applicable.
Company Links
http://www.guitarcenter.com/pages/careers