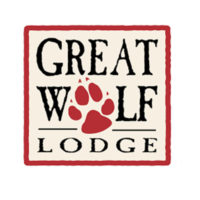 Great Wolf Lodge is a chain of resorts featuring an indoor waterpark with slides, games, arcades, and other attractions, with dining and lodging. Their locations are spread out across the USA.
The first resort was opened in 1997 by Jack and Andrew Waterman. It was so popular that they opened the second one just two years later, which had double the waterpark space and more than twice the number of suites.
All 10+ Great Wolf Lodge resorts consistently win "Best Family Resort" and "Best Family Hotel" from such publications as USA Today and Family Vacation Critic, and "Best in Stay" by Orbitz. More locations are in the planning stages.
All employees get perks like free passes, employee discounts, and free meals. Full-time workers are offered health benefits, paid sick and vacation days, and 401K after a year of employment. The more years you work, the more days you get.
Most current and former workers report that their favorite things about their job was working in a fun atmosphere, and their great coworkers. It's very busy and you're on your feet, but that's normal for hospitality jobs.
How Old Do You Have to be to Work At Great Wolf Lodge?
For safety reasons, Great Wolf Lodge hires workers that are 16 years of age or older for most departments. Servers and bartenders that handle alcohol will need to be at least 18, depending on local laws.
Great Wolf Lodge Careers
There are a great number of different jobs available at each Great Wolf Lodge, depending on the attractions they feature. Listed below are the most common positions you'll see listings for. Check out the page for your local Lodge to see what they have.
Snack Bar Attendant: This position is responsible for processing Guest orders at the Snack Bar, adding up the bill, collecting the payment, and computing their change.  They keep the serving area clean and the equipment in good repair.
Pizza Shop Attendant: The Pizza Shop Attendant takes and completes the Guest orders. They place the food orders onto a tray or take-out bag. Keeps area clean, makes sure that if inventory gets low, the proper department is notified.
MagiQuest Attendant: This attendant maintains the daily operation of the MagiQuest game, instructing guests on how to play, ensure cleanliness and safety standards, make sure the equipment such as the wands are working properly, and assisting in merchandise stocking, pricing, and inventory.
Waterpark Attendant: A Waterpark attendant has a schedule of maintenance and chores in order to present the highest standard of safety for the guests. Cleaning and sanitizing includes utilizing the pool chemicals to keep the water balance.
House Attendant (Housekeeper): The House Attendant transports soiled linen collected by the Room Attendants to the laundry, and then takes clean linens back to the storeroom. They make sure to keep the storeroom fully stocked and clean. They report items that are low on inventory to the supervisor.
Laundry Attendant: An attendant in the Laundry sorts the linens when they come in, loads and unloads the washing machines, and observes to see that they're running properly. They're responsible for tracking any linens that need to be discarded.
Restaurant Cook: A cook will do all the food preparation for their shift, and then prepares food according to the recipes provided by Great Wolf Lodge. Maintains the food inventory, food storage safety, and kitchen cleanliness.
Restaurant Busser: A busser is responsible for setting the tables at the beginning of the day. They also clean the trays, high chairs, and booster seats. When guests leave a table, the busser will gather the dishes, and then clean and set the table for the next guests.
Dishwasher: The dishwasher starts by carrying trays of food along with pans and kettles for the chefs. They assist in storing food properly, and maintain sanitary standards in cleaning dishes, utensils, and work areas.
Lifeguard: Great Wolf Lodge is willing to train Lifeguards. They administer first aid techniques when necessary, and enforces the rules and regulations posted. Assists in maintaining safe equipment standards, and performs within Ellis Certification standards.
Great Wolf Lodge Application
The job listings on the Great Wolf Lodge website are separated into the various departments, such as Housekeeping, Food & Beverage jobs, Spa & Retail jobs, Administrative jobs, and many others.
You apply for the position you want online, after you navigate to the location, department, and listing that you want. If you wish to apply for more than one position, you do each application separately.
Each job listing has a full page listing the duties of the position, and the job requirements and qualifications. Take the time to make sure that you're a good fit for the position before applying.
You will be entering all of your information into online ADP software. You might want to print your resume as an aid to filling out the online information quickly and accurately. Give yourself a distraction-free area to work on it.
Most times you will go through two interviews; one with HR and one with the hiring manager. Be prepared for normal interview questions like "Describe a time you provided excellent customer service above and beyond expectations."
Facts About Great Wolf Lodge
The culture at Great Wolf lodge is very relaxed, reportedly a fun place to work. Experienced workers pass on their skills to the newer workers in a team effort to create a great customer experience.
Great Wolf awards hundreds of thousands of dollars each year in college scholarships to deserving resort "pack members" (employees). Anyone can submit a letter to qualify.
The company is of course most well-known for its indoor waterslides, which can be enjoyed year-round, even in the coldest winters. Families know that there are attractions for kids of every age, as well as for the adults.
The resorts provide many jobs for the surrounding communities, for both young people who are looking for their first jobs, and more experienced employees to lead the departments. An active blog keeps patrons up-to-date on attractions and events.
COMPANY LINKS