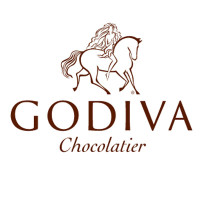 Godiva Chocolatier has four core values. Inspiring passion, teamwork, and trust to take on challenges and celebrate achievements.  Embracing initiatives, actions, and fresh ideas encourages an entrepreneurial mindset and innovation.  Delighting customers in their experiences with both staff and merchandise.  Delivering results to make a better company overall by meeting and exceeding goals.  Keep these values in mind when you apply for jobs at Godiva Chocolatier.
Also, they celebrate inspirational women with their Lady Godiva Program.  The program, which was started in 2012, celebrates women who make a difference in three ways: wellness, hunger, and health; poverty, children, and families; and the environment. Every year, a woman from each category is selected and earns a ten thousand dollar grant towards their cause.
Founded in 1926 by Joseph Draps in Brussels, Belgium, Godiva Chocolatier the first store was opened in the Grand Palace.  In 1958, the first boutique outside of Belgium was opened in Paris, France.  A year after reaching the United States in 1966, the Campbell's Soup Company bought Godiva Chocolatier.  New York was the first city in the United States to get a boutique in 1972.  In 2007, Campbell sold the chocolate company to Yildiz Holding in Istanbul, Turkey.
Known for their luxury chocolates, Godiva Chocolatier has started to expand to make cheaper options.  Like their Trufflelata drink and soft serve ice cream, which should bring Godiva Chocolatier to a level where they can compete with the lower-priced chocolate companies.
Godiva Chocolatier Careers
There are many Godiva Chocolatier jobs listed on the website.  However, they are all at a corporate level and scattered across the country. If there are any store or production related jobs, they will be advertised locally. When you apply for Godiva Chocolatier jobs online, make sure you look carefully for where the job is, as each job application location is different.
How old do you have to be to work at Godiva Chocolatier? Age requirements vary by job, as all Godiva Chocolatier jobs listed here are corporate and various Godiva Chocolatier boutiques may have different age limits. When filling out a Godiva Chocolatier application, make sure you read all the requirements carefully, as some jobs require certain degrees, certifications, or experience.
Benefits for those with Godiva Chocolatier careers include medical, prescription drug, vision, and dental insurance, a wellness program, 401K, and life insurance.  Families also benefit by allowing a flexible working schedule and employee discounts on merchandise.  All benefits are dependent on your position and work schedule.
With hundreds of Godiva Chocolatier boutiques scattered across the world, hours will vary.  Holidays and special events will also alter the working hours of most stores.  Store locations may also change the working hours.
Godiva Chocolatier Job Descriptions
Assistant Manager – Assisting the manager and with the leading of the store while driving and overseeing daily sales goals is the main point of this job.  You will also strive to maintain a high standard of customer service and the safety and security of guests and staff.  Compensation is competitive.
Business Manager – You'll travel from store to store, ensuring that each retail location is meeting sales quotas, create ways to effectively merchandise, and make sure that stock is being properly rotated.  Having great communication skills is mandatory as you will strive to have a great rapport with all store staff and give great customer service as needed. Compensation is competitive and mileage is reimbursed.
Retail Store Manager – With the aid of the Assistant Manager, you'll lead the store by driving sales performances, having high operational and service standards, and maintaining quality staff through coaching, training, and supervision.  Having fantastic customer service is a must.  Compensation is competitive and there are opportunities for bonuses.
Store Management – Providing direction and leadership for a boutique is key as you help drive sales, provide excellent customer service, and ensure that all displays are maintained properly.  You will also help establish good business relations within the local community. Compensation is competitive, with opportunities for bonuses.
Godiva Chocolatier Interview Questions
Here are some interview questions you may be asked:
Why do you want to work for Godiva Chocolatier? Although a common question that interviewers ask, you must be prepared for it.  Explain what drew you to the company and why it is your first choice, whether it was the benefits or company culture.
What experience do you have? Any relevant work experience that you have, you should highlight it.  If you've had jobs that are focused on customer service, use those as examples and talk about what you'd learned from your previous jobs.
Where do you see yourself in the next few years? Be realistic in your career expectations. The interviewer want to know if you see yourself with Godiva Chocolatiers.  Let them know that you're willing to take on challenges and extra responsibilities.
Do you consider yourself a leader? If you're a managerial candidate, this question could be asked, as the interviewer strives to find out what your management style would be. Be honest in how you see yourself, but promote you good qualities through examples from previous jobs.
As many positions listed above are management positions aimed at helping stores, this question might be asked: How would you help a struggling store? Effectively and concisely outline what you would do to help that store.  Use explain why what you'd plan to do would work so effectively.
Advice for Application Process
How to apply for Godiva Chocolatier online: first select the job that you're interested in applying for, make sure that you pick the proper country and location, as Godiva Chocolatier has stores all over the world.  If the country you're interested in applying for is not listed in the country menu, go to the bottom of the page and change the region to the area you're looking at. Then, select create profile and follow the steps to complete your Godiva Chocolatier application.  A printable application for Godiva Chocolatier is not available on their website.
Arrive early and have a positive, respectful attitude when interacting with your interviewer.  The interview process will operate formally. Dress conservatively in a suit, especially if you're going for a job at the corporate level, jewelry should be minimal.
The interview will probably not be short. Bring a list of questions with you to the interview that you've researched before about the company. Although several of you questions may be answered during the interview process, it will show your preparedness and place you above other applicants.
Show gratitude for the opportunity to attend an interview.  Few applicants will learn if they got the job during or after the interview, as the company would like to screen all applicants before making a final decision.
Also See:
Brueggers Bagels: For career opportunities, fill out the Brueggers Bagels online application.
Maggiemoo's: Maggiemoo's offers opportunities for both, beginners and experienced roles.
Einstein Bros. Bagels: See our guide for careers at Einstein Bros. Bagels.
Smoothie King: For career opportunities, fill out the Smoothie King online application.
Peets Coffee And Tea: Peets Coffee And Tea offers opportunities for both, beginners and experienced roles.
Company Links