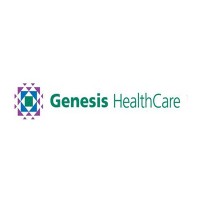 Genesis Healthcare Corporation is a large skilled nursing and assisted living service that provides short-term care, rehabilitation services, skilled nursing services, and long-term care services in the United States. The company is a leading health care provider. It operates more than 200 skilled nursing and assisted living residences and provides rehabilitation therapy to over 1,110 healthcare providers.
The company was founded in 1985 as Genesis Health Ventures and grew rapidly throughout the 1980s and 1990s. The company was reorganized in 2000 and 2001 in response to bankruptcy caused by major reforms to the federal Medicare system. In 2003, the company separated its in-patient care and pharmacy divisions and combined its nursing, assisted living, independent living and rehabilitation services into Genesis Healthcare Corporation.
Genesis Healthcare takes quality seriously. The company focuses on minimizing staff turnover, maximizing patient-provider relationships, maximizing resident independence, providing appropriate ulcer care, managing patient pain, coordinating care goals with the patient, incorporating resident and family experience of care into quality improvement goals, and incorporating staff satisfaction into quality improvement goals.
The company employees approximately 95,000 people across 47 states and the District of Columbia. It is one of the top ranked healthcare providers and committed to clinical excellence. It prides its ability to genuinely improve the lives of its patients and is constantly seeking employees who are willing to try and do different things.
Genesis Healthcare Careers
Genesis Healthcare hires full and part time employees for various positions in its nursing, independent and assisted living centers, and in its rehabilitation centers. It employees nurses, rehabilitation therapy professionals, respiratory health services professionals and physicians. The company also hires administrative professionals, accounting professionals and marketing and business development professionals.
How old do you have to be to work at Genesis Healthcare? Check the age requirements for the state and position you are applying for. In general, you must be at least 14 years old to work in the United State but some states allow minors over the age of 14 to work with a work permit.
Genesis Healthcare pay and benefits are industry standard and vary greatly by position. For instance, Physicians make large salaries while support staff, such as custodians, make minimum wage. Minimum wage varies by state but is generally around $7.00 or $8.00 per hour.
Work hours vary by location and shopping center. Most positions have typical schedules but some facilities require round the clock staffing so many positions are swing or graveyard positions.
The company offers a full benefits package including health insurance, flexible health spending plans, a 401K retirement plan, live insurance, paid-time off, flexible schedules, bonus programs, and relocation assistance (for select positions).
Job Descriptions & Salaries 
Server
Servers perform a variety of tasks in the kitchen and provide meals to patients, families, employees and guests. Duties include keeping the kitchen and dining area clean and orderly and providing friendly and courteous service. Servers as operate kitchen equipment and help set up and clean up supplies and dishwater for meal service. 
Guest Services Specialist
Guest Services Specialists assist in the planning, and facilitation of guest services for patients and residents. Guest Services Specialists ensure that customers and families receive the highest quality of service. They also work to promote guest services involvement and provide input in planning of events and activities including physical, cognitive, creative, and social activities. 
Non-Certified Nursing Assistant
Nursing Assistants do a variety of tasks to support the nursing staff and are done under the direction of a certified nurse. Duties include handling and serving residents, assisting with admitting and discharging patients, assisting with patient assessments, and transferring patients as needed. Nursing assistants also perform some clinical duties such as recording the patient's weight, blood pressure, and temperature or changing bandages and giving skin care treatments. 
Assistant Director of Nursing Unit
Registered nurses typically work as an Assistant Director of Nursing Unit. Their duties include directing and supervising nursing assistants. They use their clinical expertise to ensure that patients receive proper care and treatment in collaboration with an interdisciplinary team. They are responsible for the continuity of nursing care and patient welfare in their unit.
Genesis Healthcare Interview Questions
Use these questions to prepare for your interview.
Why should we hire you? This is one of the most commonly asked interview questions around. Don't just blurt out something like "I need a job." Instead, do a little research about the company and answer in a way that matches their needs. For instance, it would be better to say "I am committed to quality care and willing to do what it takes to provide it to patients."
Tell me about yourself. The interviewer wants to learn a little about your background and experiences here. This is your chance to talk about you skills, education and any similar jobs that you've held. For instance, tell them about when you've provided excellent patient care or what your education and background training is. It is also a good idea to mention some of your favorite hobbies and extracurricular activities.
What are your goals? Hiring managers are trying to gauge your overall level of ambition when they ask this question. Talk about your short term and long term goals as they relate to the position. For instance, a good goal would be "I am looking to become a member of a team and develop long term relationships with my colleagues and the patients."
What attracted you to this job? This is where it pays to do a little homework. Talk about why you are interested in the job and try to incorporate something about the company into your answer. For instance, it's better to say something like "I am looking for a rewarding job with a company that values quality care." instead of  saying "I like the benefits package."
How do you handle working in a fast paced environment? Be honest and explain what your challenges and solutions are in a positive way. For example, if you struggle to stay organized say that you have developed a process that helps keep you organized.
Advice for the Application Process
The Genesis Healthcare application process is a multi step process. You can find Genesis Healthcare Jobs online and apply for them online.
Once you have applied for a position, you will be contacted by email if you are qualified for the position. A recruiter will then conduct the initial screening. Applicants who pass the screening are asked to fill out and download an application online. You will then be scheduled for an interview.
To prepare for the interview, collect some notes about your experience and your strengths and successes ahead of time and do some homework about the company. If you are stumped during the interview, you can just review your notes to find a good answer. Also bring any questions you have about the job to the interview so you remember to ask them.
If your interview is successful, the hiring manger might let you know if you are hired on the spot so be prepared to accept the position if it is offered to you. Thank them for considering you if they don't hire you and ask them if there are any future openings that they think would be a better fit.
How to apply for Genesis Healthcare job online? Follow the links below, to find a Genesis Healthcare job application online, obtain a printable application for Genesis Healthcare, and to apply for jobs at Genesis Healthcare.
Also See:
Meineke: Use the Meineke job application to apply here.
Volkswagen: Visit the Volkswagen application.
Mercedes Benz: See our resource page for more information on Mercedes Benz careers.
Molina Healthcare: See our resource page for more information on Molina Healthcare careers.
AAA: See our resource page for more information on AAA careers.
Company Links