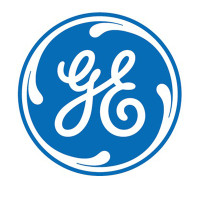 General Electric (GE) is one of the largest suppliers of electronics and appliances in the world. But that is not all that GE does. It is a major producer of oil and gas as well as medical devices. It provides energy management and financial services. GE even develops software, produces car parts, and even pharmaceutical equipment.
GE was founded by Thomas Edison in 1892. It was originally called the Edison General Electric Company, but then merged with the Thomson-Houston Electric Company to form General Electric. At first, the company specialized in lighting and electric motors. But as time went on, GE also helped create things like the television and computers.
As of 2012, Forbes lists GE as the 4th largest company in the world. And Fortune 500 lists GE in the top 20 most profitable companies in the U.S. It has also created the GE Foundation, which gives to many causes throughout the world. Through this foundation, it supports college grants for minority students. It also supports scholarships in many countries, such as Brazil and China. The GE Foundation also supports programs for healthy living and donates money to help with natural disasters.
Employees can get very competitive medical and dental plans. They can also elect for health savings accounts as well as life insurance policies. In addition, GE provides very generous retirement 401(k) plans, numerous paid holidays, tuition reimbursement plans for college students and an employee assistance program to help struggling employees pay their bills. If this interests you, you can apply at General Electric.
How old do you have to be to work at General Electric?
In order to work for GE, you have to at least 18 years old. Some jobs, however, may require you to be 21 years old. This is because many jobs require you to work with heavy equipment and electrical devices. People who enjoy working with state-of-the-art equipment and a culture that respects diversity enjoy working at GE.
Company Links