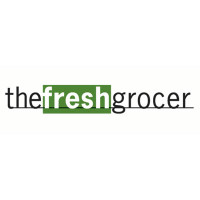 With stores located throughout the Tri-State area, the Fresh Grocer is grocery market chain that offers superb produce and perishables to each of its customers in a friendly environment.  When shopping in any one of the stores owned by this company, you can expect quality customer service as well as the highest quality ingredients for your kitchen.
The chain of stores is currently owned by Wakefield Food Corporation, and run by President and Chief Executive Officer Patrick Burns.  Since its inception back in 1996, the Fresh Grocer has called Pennsylvania its home, and currently operates its corporate offices in the city of Drexel Hill.
To expand their customer base and enhance overall shopping experiences, the company also offers online shopping to their patrons.  This way, you are able to shop for all of your grocery needs at the click of a button – without sacrificing quality.  The company's website offers a variety of perks to their customers, and often also displays discounts, recipe ideas and promotional offers to their online consumer base.  They even have the option to have your grocery order delivered straight to your home.  For some, this concept may come as a significant benefit.
From the delectable bakery to the first class catering services offered, the Fresh Grocer has found a way to consistently provide excellent products to their customers at the best prices possible.  As a smaller chain, they have been able to build a name for the company by keeping their customers coming back for nearly twenty years.
The Fresh Grocer Interview Questions
Are you motivated by money or work? The only correct answer to this question is work. Discuss the emotional and mental benefits of a job well done, and how that can translate into success in other areas of your life. It is fine to say that the obvious, that money is valuable, but that your work ethic is what drives you to achieve results and feel motivated to continue to grow professionally and personally.
How do you handle stress? Say that you like to be pushed and that you remain focused even when you are multitasking or are under tight deadlines. If it is true, say that you rise to the challenge when it is applicable, and discuss a time when you have risen to the occasion under stressful circumstances. Make sure your scenario is connected to the job or field to which you are applying.
Have you ever been fired or laid off? Tell the truth and if you have been let go, summarize the situation, but under no circumstances should you speak poorly of your former employer. Do not go into too much detail or focus on any uncomfortable aspects of the termination. If you have never been fired or laid off then a simple "no" should suffice.
What is your biggest challenge in working with others? Do not mention any negative experiences in working with others. It is acceptable to mention that people do not always agree, but that you are committed to clear communication and positive interactions with others. Say that you enjoy problem solving and facing challenges creatively, and that you appreciate a diverse working community.
Company Links
https://wfa.kronostm.com/index.jsp?locale=en_US&APPLICATIONNAME=FreshGrocerNonReqExt