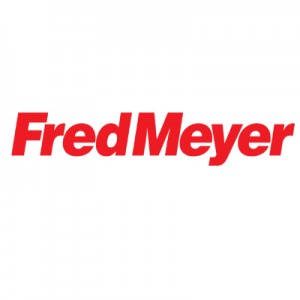 Fred Meyer is a super store chain known for providing grocery products to its customers. In addition, the company is also known for its pharmacy department, providing a wide variety of medicine to customers.
The company was founded in 1922 in Portland, Oregon, by a man named Fred Meyer. The company started as a small one-stop shopping business which later grew to what it is today.
Today, the company employs approximately 30,000 employees which, together, help run the company's branches across four states: Washington, Oregon, Alaska, and Idaho. It is one of the most successful companies, generating a revenue of more than $4 billion a year.
Those who work full time enjoy numerous benefits, including 401(k) retirement plants, paid time off, healthcare choices, and a competitive salary package. In addition, employees are also prioritized when the company considers hiring individuals for managerial jobs.
Employees have commented on how warm and inviting each branch is. In addition, they also claim that the competitive benefits package also play a role in making it easy for them to choose to stay with the company.
How old do you have to be to work at Fred Meyer?
Applicants should be at least 18 years old in order to qualify for a job. In addition, the company also prefers people who have experience in the customer service industry.
Fred Meyer Careers
Since Fred Meyer is a supermarket chain, they are looking for employees who have a passion for customer service. The company looks for individuals who are outgoing and have the ability to multitask.
Sales Associate: These people are responsible for answering customer queries regarding products and services provided by the store. They also assist customers in looking for the right aisle where they can locate certain products. This entry level job pays employees minimum wage.
Cashier: The cashier is responsible for all financial transactions made by customers throughout the day. They man the cashier stations and finalize customer purchases. Those who wish to work as cashiers in the company need excellent customer service and multitasking skills.
Grocery Clerk: Grocery clerks are mainly responsible for maintaining the grocery aisles of the store. They are expected to effectively assist customers by answering their questions or providing them with the products they require if they are having trouble locating it themselves.
Stock Clerk: When it comes to the maintenance of the store's product supply, the stock clerk is held responsible. Stock clerks ensure that the right amount of products are ready to be displayed in the shelves for customers to pick up and purchase.
Bakery Clerk: Bakery clerks are the people who are put in charge of the store's bakery and its daily maintenance. They also help customers with their bakery purchases. Those who wish to apply for this job require customer service skills and a certain level of knowledge when it comes to pastries.
Cake Decorator: Creative individuals are required for this type of job since cake decorators are the ones responsible for determining the best design for cakes depending on customer requests. They are responsible for designing both the in-store cake displays and customer-ordered cakes.
Staff Pharmacist: These people are responsible for the upkeep of the branch's pharmacy. They help customers with their medicine purchases. So as with any other employees given clerk-type positions, staff pharmacists also need to have customer service and multitasking skills to qualify.
Shift Manager: The shift manager is responsible for ensuring that the right number of people is always present in the store. They are also responsible for approving employee leaves, scheduling employee shifts, and determining employee breaks. Shift managers need to be responsible individuals who are capable of multitasking.
Assistant Manager: The assistant manager helps the store manager with the general upkeep of the store branch. Apart from this, the assistant manager is also responsible for training new employees and helping out with ensuring that the branch maintains its quality standards.
Store Manager: The store manager is the head of the branch and is responsible for maintaining the branch as a whole. Store managers need to be able to multitask and should have excellent customer service skills, backed by customer service experience, in order to qualify for the job.
Fred Meyer Application
Fred Meyer provides potential employees with the opportunity to submit applications both online and in person. However, due to increasing modernization, the company prefers that candidate submit their application online.
You should expect to fill out all electronic application forms for 30 minutes. Once you've passed your application, you should expect a call from a hiring manager within the next 15 days if you passed.
When answering the application form, ensure that you're providing the company with correct and updated information. Be very careful when providing important details such as government-issued numbers and personal information like your birth date.
When submitting your resume, make it a point to highlight your customer service background if you have one. The business is a store chain, so they prefer people who have customer service skills.
Once you're called by a hiring manager, you will be scheduled for interview. In the interview, be sure to highlight your customer service skills, much like what you did in your resume.
Facts About Fred Meyer
Both customers and staff alike have commented on how friendly and warm the culture at Fred Meyer is. Geared towards customer service, the company provides a welcoming environment for everyone that goes through its doors.
The company has made great strides in attracting customers by providing them with a rewards program, a system in which customers are rewarded usable points for each purchase they make.
The company is known as a company that provides friendly service to its customers. It is also considered to be a "perfect" store by many thanks to the wide variety of grocery items it offers.
Fred Meyer has been commended for its environmental efforts as well. The company officially banned the use of plastic bags in their stores back in 2010, and have since encouraged both employees and customers to use reusable bags.
Company: https://www.fredmeyer.com/
Careers: https://www.fredmeyer.com/careers
Application: NA