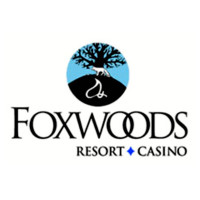 As you fill out a Foxwoods Resort Casino application realize that you'll be joining a family that is over eight thousand strong in a complex that is over four million square feet.  Links to apply for jobs at Foxwoods Resort Casino are at the bottom of the page.
Originally, Foxwoods Resort Casino was a bingo hall.  It was started in 1986 and was financed by Lim Goh Tong but run by the Mashantucket Pequot Indian Tribe on their reservation.  In 1992, the tribe began adding actual casino games and made an agreement with the state of Connecticut to pay a hefty portion of their slot revenue to the state.  Throughout 1995, the casino built and expanded, opening another casino in their complex and making most of Foxwoods Resort Casino smoke free.
In 2005, Foxwoods Resort Casino began another expansion, but entered into an agreement with MGM Grand to lease the brand name for the tower which opened in 2008.  In 2013, the lease was broken and the tower is currently called The Fox Tower.  With the recession in 2007, Foxwoods Resort Casino was hit hard, losing almost four thousand employees, but has been making steady progress towards rebuilding.
Foxwoods Resort Casino aims to create a family atmosphere for their employees and spends a lot of time and effort in training them.  In order to give guests the best experience that they can, the company offers various classes in order to encourage team members on the paths that they want to take.
Foxwoods Resort Casino Careers
The entire Foxwoods Resort Casino complex in located in one concentrated area and is run by the Mashantucket Pequot Tribal Nation on their reservation.  There are no jobs available to help run the casino, however, there are several jobs open that allow you to work on the reservation to help maintain the reservation, the museum, and the people that live on the premises.
Foxwoods Resort Casino is a six casino complex with a resort to tie them all together.  An employee could work in any of the casinos, including the recently built Fox Tower, which is slightly separated from the rest of the complex. Within the casinos and resort, there are several retail outlets that you could also work at.
How old do you have to be to work at Foxwoods Resort Casino? Age requirements vary by job, but if you're working as a bartender, you must be over the age of twenty-one.  As you look at Foxwoods Resort Casino jobs online, make sure to read all requirements closely as some jobs require previous experience or certifications.
Those with Foxwoods Resort Casino careers do get benefits, if they're full time employees. Medical, dental, vision, and disability insurance are all included in the benefits package, as well as gym membership reimbursement, paid meals, childcare reimbursement, and paid time off.  If you're a student, you may get tuition reimbursement.
Foxwoods Resort Casino Job Descriptions
Pool Attendant/Fox Tower Pool Bar – Having a friendly and pleasant demeanor is a must for this job as you will interact with guests to maintain a clean area around the pool.  While insuring all amenities for guests are stocked, you will work under the Beverage Supervisor to do any tasks that need to be done.  Compensation is around minimum wage.
Bartender – Maintaining a clean bar area is a major part of this job as you work to quickly serve customers their requested drinks. You will also maintain a nice set up and work under the eye of the Beverage Shift Supervisor to keep a neat area.  Compensation is around minimum wage.
Cook I – You will ensure that your kitchen is stocked properly for you to quickly cook customers their food to order.  By making sure that the buffet lines are also filled, you will make sure that all guests have an excellent food experience that matches the company's high expectations.  Compensation is above minimum wage.
Retail Associate – Working under the Retail Management Team, you will provide customer service to the high standard that is expected with this company.  By providing such great service, you will encourage customers and guests to return in order for you to meet your monthly goals.  Compensation is around minimum wage.
Valet Parking Attendant – Maintaining a clean driving record and having a valid license is a must for this job.  You will retrieve and park guest and customer cars in a timely and courteous manner.  Compensation is around minimum wage.
Foxwoods Resort Casino Interview Questions
Here are some questions you may be asked during your interview:
Why do you want to work at Foxwoods Resort Casino? This is an extremely common interview question, so you should be prepared for it.  Talk about what drew you to the company, whether it was company culture or benefits, and why it's your first choice to work at.
What experience do you have? If you have relevant experience highlight it.  Some jobs do not require experience, and if you don't have any, talk about what you can bring to the job instead.  Have plenty of examples to show why what you offer is fantastic for the company.
Where do you see yourself in the next few years? Your interviewer is looking to see if you're planning to stay with the company, especially if you're applying for a full or part time position. Talk about how you're willing to take on extra challenges and responsibilities in order to move up in the company.
This question, if you're working directly with the public, may be posed in the form of a hypothetical situation: How would you deal with an unruly customer? Be practical and realistic in your walkthrough of how you would take care of the customer and work on turning their experience around.
If you're working in a high pressure environment, such as a kitchen or a bar, you may be asked: How do you react under pressure? Talk about how you work and react when there are a lot of things requiring your attention all at once.  If there is something about your reaction that you don't like, talk about how you'll work on changing it.
Advice for the Application Process
How to apply for Foxwoods Resort Casino online: click the first link and search for the job that you're interested in applying for.  Make sure to check if it is a full time, part time, or seasonal job and that it is actually one of the many Foxwoods Resort Casino jobs that are listed.  Then, start filling out the Foxwoods Resort Casino application making sure to fill out all the necessary fields.  There is no printable application for Foxwoods Resort Casino.
Before attending your interview, do research on the company and the industry.  Have a list of prepared questions that you can bring with you to the interview, several of them will probably be answered during the interview.  This may seem excessive for an entry level job, but it will place you ahead of other candidates as it shows that you're prepared.
The interview will have a formal tone, so make sure that you dress appropriately, in business casual at the very least.  If you're going for a management position, a suit would be much more appropriate attire.  Make sure to have a friendly and positive demeanor when you go for your interview, it will show that you're ready and willing to work with customers and guests.
Make sure to show gratitude at the opportunity to interview with Foxwoods Resort Casino.  Afterwards, inquire about the best way to check on your hiring status, few applicants will learn if they got the job during the interview as the company will want to screen all candidates before making a final decision.
Also See:
Rio All Suite Hotel And Casino: Visit the job application for Rio All Suite Hotel And Casino to apply today.
Los Angeles Zoo: Visit the Los Angeles Zoo application.
AMC Movie Theater: For career opportunities, fill out the AMC Movie Theater online application.
Circus Circus: Visit the Circus Circus application.
Disney: See our guide for careers at Disney.
Company Links
https://www.hrapply.com/foxwoods/setup.app
https://www.hrapply.com/foxwoods/HRLogix.app