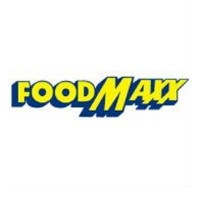 FoodMaxx is your one-stop, no frills supermarket. The store offers warehouse-style, low prices without the membership fees. The goal is to offer high quality, fresh products at low costs. This family-owned business understands how expensive it can be to feed families.
In 1986, Save Mart CEO Bob Piccinini thought of the concept: less is more. The first two Food for Less stores and FoodMaxx were established in Fresno, California. In 2000, 15 FoodMaxx stores became operational.
At present, there are over 52 stores regionally and FoodMaxx continues to grow. The store is dedicated to two principles: value and quality. FoodMaxx continues to provide a no-frills shopping experience to all customers.
Employees receive a minimum wage of $10 to $11 and are eligible for an increase in hourly rates depending on experience and tenure. Employees are also given health and wellness benefits, 401(k) retirement plans, career advancement, free training, and discounts.
People like working at FoodMaxx due to the team work, great benefits package, and union membership. Both the employees and the customers demonstrate a positive attitude towards each other. There are also opportunities for promotion as early as five months into the job.
How old do you have to be to work at Foodmaxx?
You should be at least 16 years of age to apply at FoodMaxx. Entry-level job seekers are hired regularly in different store locations. You can apply as clerks and staff in the bakery, meat, and produce sections.
Foodmaxx Careers
FoodMaxx strives to provide a positive workplace and treats all of the employees with dignity and respect. The store also promotes a safe environment and requires a drug test for all applicants. FoodMaxx respects diversity and encourages full-time and part-time employment.
Clerk Helper: The clerk helper provides assistance to customers and store employees. The tasks include organizing shopping carts, helping customers carry their groceries, as well as cleaning and maintaining the store. The clerk helper also assists the cashiers in replenishing the checkout counters and removing trash. Their main responsibility is keeping the checkout counter free from accumulated goods and that customers are lined up properly.
Service Specialist: Service specialists are also known as courtesy clerks. They work with the cashiers and bag the customers' purchases. They may also perform price checks, restock the merchandise, and cleaning up the store. Their job responsibilities are almost similar to the clerk helper. They are expected to be familiar with the store's layout, where to find the goods, and the pricing.
Grocery Clerk: A grocery clerk is mainly responsible for preparing and packaging items, stocking merchandise on shelves, cleaning all areas, and handling customers' inquiries on products and services. They may be assigned in different departments such as the bakery, meat, and produce. Grocery clerks' functions may also vary depending on the department they are assigned to.
All-Purpose Clerk: The all-purpose clerk is responsible for promoting sales within a department. They may be assigned to the center store, produce, meat or seafood, bakery, or janitorial. They must maintain quality control and enforce sanitation measures in handling food and other items. They should also maintain a clean work area at all times. Clerks should also ensure the freshness of the items on display.
Grocery Manager: The assistant grocery manager ensures that the store is kept in total condition. They are also responsible for directing employees and ensure that everyone demonstrates exceptional customer service at all times. They may be required to help out in carrying stocks within the store.
Store Manager: The store manager is responsible for the daily operations, provides over-all leadership, oversees service levels, manages the schedules, and supervises store and products quality. They are also responsible for the in-store training program and employee development. The store manager is also expected to model exceptional customer service at all times.
Produce Clerk: A produce clerk is responsible for assigning tasks and schedules, enforcing company policies, merchandising, training, ordering merchandise, product quality control, and managing the inventory. The produce clerk also takes on the responsibilities of the produce manager when the manager is not present at the store.
Multi-Purpose Clerk: The multi-purpose clerk ensures that fast, friendly, and exceptional customer service is provided at all times. They are also required to respond to customers' concerns and requests, such as preparing goods, wrapping products, and placing items in designated shelves. The multi-purpose clerk must ensure that all items are handled safely and in a sanitary manner.
Key Carrier Clerk: The key carrier clerk is responsible for directing checkers and service specialists in the center store departments. Among their tasks are cash handling and demonstrating customer service. Some customers may reach out to them for assistance with their items. They may also be required to transport stocks within the store and ensure that items are displayed properly.
Local Area Merchant: The local area merchant is responsible for ensuring that the category offerings are localized and customized according to the shoppers' needs. They are also expected to provide inputs to managers when it comes to promotions. Other tasks may include pricing, customizing assortments, and coming up with ideas for banner promotions. They are also expected to interact with the suppliers.
FoodMaxx Application
Interested applicants may apply online or submit their applications directly. Those who meet with the hiring manager and physically submit their application forms have a greater chance of getting hired.
In most cases, once an applicant meets with a hiring manager and has complete documents, feedback is immediately given. Applicants finish the hiring process within a few days. A standard requirement is a drug test which is required for all applicants.
When filling out the application form, be honest and specific. You will be asked to provide personal information such as education, work history, and qualifications. Be accurate and list down all relevant experiences.
Always double check that all your information are correct, especially your contact information. Provide an email address that sounds professional. Indicate a contact number where you can easily be reached.
FoodMaxx also provides equal employment opportunities regardless of race, religion, physical handicap, medical condition, army or veteran status, age, gender, or sexual orientation. Should you require assistance with your application, just contact (800) 287-6583.
Things to Know About Foodmaxx
FoodMaxx exclusively serves North California and is part of the Save Mart Supermarkets group. FoodMaxx' mission is to offer fresh and high-quality products at warehouse-style price. Yet, the store does not force shoppers to buy in bulk.
One of FoodMaxx's projects is the annual "Holiday Give. Share. CARE!" which encourages the community to donate during the holiday season. The goal is to increase donations and feed more families.
The company is known for focusing on low prices without the usual ads and gimmicks. FoodMaxx shares the community's value for hard work, money, and food on the table.
FoodMaxx also gives back to the community by participating in charitable causes and foundations. FoodMaxx is part of the Save Mart C.A.R.E.S Foundation which focuses on Community, Arts, Recreation, Education, and Sports.
Application Links
Company: http://www.foodmaxx.com/
Careers: http://www.foodmaxx.com/careers
Application: https://savemart.csod.com/ats/careersite/search.aspx?site=9&c=savemart