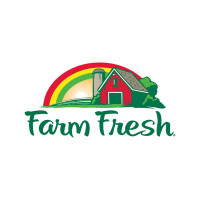 SUPERVALU is a grocery and merchandise conglomerate that operates a network of over three thousand stores, serving customers across the United States. Through their broad spectrum of supermarkets retail stores, and discount stores, SUPERVALU brands have become an established option among shoppers. Among the company's one thousand and nine hundred current food distribution locations is the Farm Fresh Foods division.
Farm Fresh Food and Pharmacy has been known as a neighborhood market for over fifty years. Founded in 1957, the grocery store has aimed to maintain value on customer service and community involvement throughout their growth. The supermarket servicing customers in the Hampton Roads area, Virginia, and North Carolina with a departmentalized selection of meats, produce, seafood, dry goods, and pre-prepared deli and bakery items.
The team members behind Farm Fresh Foods have upheld their founders' values through engagement in several community organizations that work to better the quality of life for those facing a multitude of hardships. The grocery store publicly supports the efforts of the Children's Hospital of The King's Daughter, offers discount programs to military veterans, and takes an active role in promoting hunger relief.
Along with these various programs, the neighborhood grocery store is partnered with programs like the 123-4 Community and Box Tops for Education to endorse their local schools and promote the education of their community's youth. Over the last ten years, Farm Fresh Foods has collected and donated over four million dollars in school supplies to their neighborhood schools through assorted charitable efforts.
Farm Fresh Interview Questions
Are there any types of people that you would refuse to work with? The answer to this should be formed in a way that shows you are a team player, but also know right from wrong. A good example of this would be to say you wouldn't refuse to work with anyone unless they wanted to break the law, they were working against the company, or if they were violent.
Why do you want to work for our company? Be honest, if you are being disingenuous the interviewer will sense it very quickly and it will work against you. The answer should ideally be based on your personal reasons and career ambitions. Use the research that you performed on the company and, most importantly, relate that to your long-term goals and ambitions.
Has anything disappointed you about a job? Do not be disparaging about your past employers. Answer in a positive fashion by talking about how you wanted more challenging work, training or responsibilities, for example. The fact that you want room to grow, or take on more responsibility shows that you have a genuine desire to build your career.
Would you consider moving house if necessary? There are three answers. If you are happy to relocate then say yes, but tie it in with being adaptable to further your career. If you don't want to, or can't move, then tell them that you really want to work for the company and explain why you need to stay in the area. If you are unsure then tell them that you would consider it at the time and depending on circumstances.
Do you consider yourself to be a team player? The answer is obviously yes, however, you need to give examples of ways that you have worked in a positive way with your team. If you are part of the team then focus on interacting with your peers. If you are at a senior level then you would more likely focus on managing the team.
Company Links
https://www.farmfreshsupermarkets.com/about/careers.html