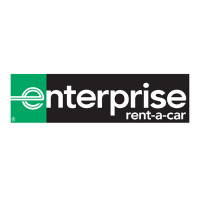 Enterprise Car Rental is a large internationally recognized American car rental company. It operates more than 7,000 car rental locations at airports, urban centers and neighborhoods in Europe and North America.
The company was founded in 1957 in St. Louis, Missouri under the name of "Executive Leasing Company". The name was changed to Enterprise in 1969. In 2009, the company became a subsidiary of Enterprise Holdings, which is the parent company of National Car Rental and Alamo Rent a Car.
Today, it is one of the largest private companies in America. It offers car, truck and motorcycle rentals, ride matching, car sharing and vanpooling services, and car sales.
Enterprise Holdings holds eight core values around brand reputation, rewarding hard work, customer service, listening to customers and coworkers, personal honesty, community support, promoting a fun and friendly workplace and inclusivity.
The company is constantly seeking employees who are honest, have integrity, work hard and like to have a little fun. It offers hands on training in a inclusive and collaborative environment. It also strives to create advancement opportunities for its employees and has a promote from within culture.
Enterprise Car Rental Careers
Enterprise Car Rental hires full and part time employees for a variety of positions at its rental car locations. It employees numerous people in its Rental Operations as Management Trainees, Customer Assistance Representatives, Bus Drivers, Booth Agents, Greeters, Return Agents and Rental Sales Agent.
Enterprise Holdings also hires numerous individuals for corporate operations. Corporate job types include management, accounting and finance, IT, administrative, sales, and automotive and transportation.
How old do you have to be to work at Enterprise Car Rental? Check the age requirement for the state and position you are applying for. You must be at least 14 years old to work in the United States but many states have states have a minimum working age of 16 or 18. Some states allow minors over the age of 14 to work with a work permit.
Enterprise Car Rental pay varies by position. Entry level positions pay at or above minimum wage while managers and executives have higher salaries. Minimum wage varies by state but is generally $7.00 to $9.00 per hour.
Work hours vary by location position. Many positions have typical 9 to 5 schedules but most locations require early and late shifts to accommodate travelers.
The company offers many rewards and benefits. Full time employees receive more benefits than part time employees.
Job Descriptions & Salaries 
Service Agent
Service Agents are primarily responsible the care and maintenance of cars. Typical duties include vacuuming and cleaning cars, shuttling cars from the car wash, shutting cars to the dealership for service, and transporting cars between offices. They may also be responsible for maintaining the cleaning supply and general car supply inventory including wiper fluid, oil, water and antifreeze. 
Customer Assistance Representative
Customer Assistance Representatives are responsible for providing a high level of customer service. They serve internal and external customers face to face. Typical duties include greeting customers, advising and reviewing rental charges, providing directions to the airport terminal, and checking returning vehicles for damage.
Some Customer Service Representatives can work from home providing customer assistance over the telephone. Duties include identifying and handling customer needs, providing timely and accurate information, and offering solutions to customer problems. 
Driver
Drivers are responsible for transporting cars and vans between the rental location and customers. Duties include delivering vehicles locally or over long distances, delivering customers to their destinations, and dropping off vehicles. Drivers must be 18 years old and have a valid driver's license and acceptable driver's record. 
Management Trainee
Management Trainees are recruited from within and outside of the company. Trainees are taught business and customer service skills. They learn about sales, marketing, management and administration. Some management trainees are summer interns while others are employees with a positive work history. 
Enterprise Car Rental Interview Questions
Use these questions to prepare for your interview.
Why should we hire you? This is one of the most commonly asked interview questions around. Take some time to learn about the job and the company. Talk about you experience, strengths and values. Focus on ones that align with the company's goals and culture.
Tell me about yourself. Don't just talk about your hobbies and interests. This is your chance to highlight your background and experiences. Focus on things that are pertinent to the job. For example, talk about your background in customer service if you are applying for a Customer Assistance Representative position.
What are your goals? Take this opportunity to talk about both your short term and long term goals. Focus on goals that are related to the position. For example, if you are applying for an intern position, a good goal would be "I am looking for internship that will prepare me for a successful career in management."
What attracted you to this job? This is where it pays to do a little homework about the company. Talk about why you are interested in the job but focus on things that are important to the company. For instance, say something like "I am looking for a rewarding job with a company that values hard work and promotes from within."
How do you handle working in a fast paced environment? Talk about any challenges you have when things get hectic but focus on solutions instead of your challenges. For example, say that you engaging the customer in small talk about recent events to help you remain genuinely friendly when it's busy.
Advice for the Application Process
The Enterprise Car Rental application process is designed to help match you to the ideal position. You can find Enterprise Car Rental Healthcare Jobs online and apply for them online.
Enterprise is an executive service and has conservative grooming and attire standards. Be sure to look your best whether you are going to an interview or asking for an application. Wear business casual clothing. Be sure your hair is clean, well groomed and a natural color. Your clothing should cover any tattoos and remove any unusual piercings. Keep your nails trimmed and neat.
To prepare for the interview, jot down some notes about your experience and strengths that you can refer to during the interview. Also bring any questions you have about the job to the interview so you remember to ask them.
If your interview goes well, the hiring manger might let you know if you are hired on the spot but sometimes they need to complete all of their scheduled interviews before extending a job offer. Be prepared to accept the position if it is offered to you or to wait if you need to. After the interview, thank them for considering you ask them how you can follow up on the hiring process.
How to apply for Enterprise Car Rental job online? Follow the links below, to find a Enterprise Car Rental job application online, obtain a printable application for Enterprise Car Rental, and to apply for jobs at Enterprise Car Rental.
Also See:
Longs Drugs: Use the Longs Drugs job application to apply here.
American Medical Response: American Medical Response offers opportunities for both, beginners and experienced roles.
Alamo Car Rental: Visit the Alamo Car Rental application.
DaVita: Checkout the application page for work at DaVita.
National Tire & Battery: See our guide for careers at National Tire & Battery.
https://www.youtube.com/watch?v=Zi01VScJElw
Company Links
https://us-erac.icims.com/jobs/intro?hashed=124495085&mobile=false&width=947&height=500&bga=true&needsRedirect=false&jan1offset=-480&jun1offset=-420