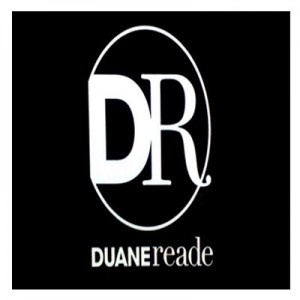 The company is a chain of convenience stores and pharmacies. It is a subsidiary of Walgreens Boots Alliance. Most of its stores are located in Manhattan, New York.
Jack, Eli, and Abraham Cohen founded the company. The name of the company is based on the location of its first warehouse and drugstore, which was situated between Reade and Duane streets. Its first branch was opened in 1960.
The company already has more than 250 stores in the United States. It has around 5,000 to 10,000 employees. Its flagship store in Wall Street earned the Retail Design Institute 2012 Design award under the Convenience Store and Pharmacy category.
The biggest benefit of working here is the employee discount, applicable in other Walgreen stores. Full-timers are entitled to the regular 401(k), life insurance, and dental insurance. Corporate employees get additional perks, whereas part-timers can only enjoy the discount.
The discount alone is already worth the employment. On top of that, the management of Duane Reade is quite flexible when it comes to scheduling.
How Old Do You Have To Be To Work At Duane Reade?
You need to be at least 18 years old to qualify for a position in this company. When it comes to scheduling, stores are usually open 24/7, which means that you need to have a flexible schedule. In addition, there are multiple entry-level positions to choose from.
Duane Reade Careers
Most of the entry-level positions in the company can be found in the store and distributions department. Most of them do not need a lot of requirements — you are eligible to apply as long as you have a high school diploma and are of proper age.
Cashier: You are to greet all customers coming in and out of the store. You will also process all payments whether it is cash, credit cards, checks, debit, or vouchers. You will also be responsible for solving customer complaints.
Stock Associate: You will be mainly moving products from pallet jacks or delivery trucks to the store's storage area. You will be responsible for making sure that all merchandise on the floor are prepared and have updated price tags.
Beauty Advisor/Consultant: You will need to establish rapport with customers, maximize sales, and increase brand awareness. You must provide recommendations and factual information about the products. You will also be tasked to address customer questions and inquiries.
Store Detective: You will be primarily monitoring the activities of employees and customers inside a store. You will be there to prevent shoplifting, vandalism, soliciting, loitering, and pickpocketing.
Delivery Technician: You will be the one delivering prescriptions to the store's customers personally. If needed, you will also connect the patients to the in-store pharmacist via phone for consultation purposes. In addition, you are responsible for processing paperwork like daily logs, customer IDs, and receipts.
Shift Leader: You are responsible for opening and closing the store, especially if management is not around. Also, you will work on cash drops, refunds, product returns, and order voids. You will also assist the store manager and the store assistant manager in their daily tasks.
Assistant Manager: You will be monitoring the performance of other employees in the store, but you will also work with customers — greeting and assisting them if needed. You will also resolve customer complaints and you will also respond to special requests of customers.
Store Manager: Just like the assistant manager, you will be there to monitor and analyze the performance of other employees. You will be there to coach them on how to improve their skills, abilities, and attitude. You will be primarily the one who will manage escalated customer complaints.
Drug Clerk: You will be taking phone calls and messages from customers ordering products. You will also attend to the store and greet customers. In addition, you are tasked with filing prescriptions, looking up patient information, and managing product availability.
HR Assistant: You will relieve HR personnel of their responsibilities when they are not around or if they ask you to. You will also handle some of the reporting duties and managing spreadsheets.
Duane Reade Application
You can apply at Duane Reade by going to the careers page of Walgreens' website. Jobs are categorized into four: in-store, pharmacy, corporate, and distribution. Choose the position that you want to apply for. Click "apply" and you will be taken to BrassRing, where you will complete the online application.
You can apply online or via a third-party recruiter or agency. The process usually takes a week. Once your application has been screened, you will be called for an interview. The interview is usually done in the store.
The BrassRing website will require you to create an account and sign up with them. You can use your LinkedIn or Facebook account for easy access. Once you are done signing up, you will need to complete your application form.
When it comes to your resume, you do not need to do or write anything special. For the most part, they will just use the information you have provided in your online application.
The interview questions are fairly standard. You might be asked less than 10 questions. Once the interview is over, you will be told that they will call you back. Usually, they will perform a background check after the interview. When they are done with it and they have no problems with you, they will call you back to give you an offer.
Things To Know About Duane Reade
The culture of this company relies heavily on teamwork and encourages employees to treat each other as family. However, the work environment was much better before Walgreens took ownership of the company.
The previous CEO and CFO of the company were convicted of securities fraud. Both were sentenced to 20 years in prison. At that same time, Walgreens acquired the company and the debt it had accumulated over the years.
The company is known for being a convenient place to get your groceries and medicine. The brand is more popularly known in Manhattan, where most of the company's operations can be found.
Since the Walgreens takeover, the company has aligned its social efforts to the former's. They focus on the following areas: community, diversity, inclusion, sustainability, and product integrity.
Application Links
Company: https://www.walgreens.com/topic/duane-reade/duane-reade.jsp
Careers: https://jobs.walgreens.com/search-jobs