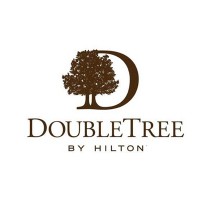 DoubleTree is an American chain of hotels by Hilton, however most of them are owned and operated independently by franchisees. The hotel chain is famous for offering a special warm chocolate cookie to every guest on arrival, and this is just one of the special ways they make their guest's stay a fabulous experience. If you wish to work for one of the most well known and loved hotels in the industry, then a DoubleTree application is a great start.
The very first DoubleTree hotel was opening in 1969, in Scottsdale, Arizona. In 1997, they merged with Promus Hotel Corporation, creating a group of hotels including Red Lion, Hampton Inn, DoubleTree and Embassy Suites. Hilton Worldwide subsequently acquired Promus in 1999, and the hotel was from then onwards known as DoubleTree by Hilton.
This hotel chain doesn't just take extra special care of their guests; they are also proactive in upholding corporate responsibility in relation to the environment. They place special focus and attention on trees, and created an initiative called Think Trees: Teaching kids to Care. The program involved working with over five million grade schools over the period of 10 years or so, and doing so has resulted in the planting of over 300,000 trees. Also, they have raised around $250,000 for hurricane relief, and donated hundreds of thousands of items to food banks.
DoubleTree Careers
With over 400 locations around the world, there are numerous job opportunities at any given time. These can range from entry-level positions through to corporate and management roles. DoubleTree jobs can include housekeeping, laundry attendants, bell persons, servers, room service associates, valets and bussers, just to name some of the positions.
DoubleTree careers also include cooks, chefs, bartenders, hostesses, maintenance staff and security officers. Sales managers, marketing managers and human resources directors are a few of the corporate level employment opportunities, and these will require qualifications and experience to be successful with a DoubleTree application.
How old do you have to be to work at DoubleTree? You must be 18 years old to apply for jobs at DoubleTree.
There are several benefits available to eligible staff, including a competitive salary option, training that is paid for, and the opportunity to further develop your career. Also, staff may qualify for medical, dental and vision insurance plans, and life and disability insurance. A 401(k) retirement plan may be available, as well as paid leave, holiday pay, bonuses based on performance, discounts and the occasional free meal. Because of the nature of a hotel, the opening hours are 24 hours per day, 7 days per week.
Job Descriptions & Salaries
Housekeeper – The housekeeper is responsible for keeping the rooms and the hotels clean, tidy and well stocked. This often requires irregular working hours, including early mornings, late nights and weekends. The housekeepers must be physically fit and well, as this is one of the more laborious DoubleTree jobs. The position is often available as either part-time or full-time, and the average hourly wage is around $8.00.
Sales Manager – The main responsibilities of the sales manager are to maximize the revenue opportunities of all conferences and events. Further duties include managing the sales team to ensure they follow the high quality standards of the hotel as well as being proactive in sales. Reviewing business plans related to revenue and sales to identify any issues and ensuring the targets are met are also duties of the sales manager. The average salary is around $40,950 per year.
Cook – The cook is responsible for preparing food and meals by following the recipes assigned, and meeting the standards of quality required by the hotel. They must ensure the food areas are clean and comply with food sanitation standards. Learning and maintaining knowledge of the menu and all other foods is essential. The cook must inspect all food sent from the kitchen before it is served to the guests. The preparation of requisitions for food items and supplies as they are needed is another duty of the cook. The average wage is around $11.50 per hour.
Front Desk Agent – The front desk agent is responsible for greeting each guest on arrival, and undertaking the registration and check-in processes. This also includes issuing the room keys, processing payments, booking reservations, answering phone calls, handling any complaints and issues, and checking the guest out at the end of their stay. This is usually a full-time position, and front desk agents are required to stand for long periods of time during their shift. The average hourly wage is generally around $10.00 – $12.00.
DoubleTree Interview Questions
Before attending an interview, it is helpful to consider any possible questions that may be asked so that you can prepare your answers beforehand.
Why are you the best candidate for the job? This is the ideal opportunity to explain why they should consider hiring you. Point out your positive attributes, and experience you may have had, and any relevant qualifications.
How do you organize yourself to be more efficient? If you haven't had any work experience before, you could explain how you have used your time management skills in other areas, such as assignments and study for school.
How would you respond if your manager changed your shift at short notice? This may happen on occasion, and a requirement for most positions with this company is flexibility. In the first instance, you would enquire why they shift had to be changed, and then accommodate the request if possible.
What would you do if you got a special request from a guest? This hotel prides itself on the service it provides for its guests. The best response would be to do whatever was needed to fulfill the request if it was possible to do so.
What is your greatest weakness? As well as any positive strengths, company's generally want to know what your weaknesses may be so that they can work out what you may need to fulfill the requirements of the job. This doesn't mean you won't necessarily get the job, so don't be afraid to be honest.
Advice For Application Process
The official website has the information needed on how to apply for DoubleTree online. There is no download application form and no printable application form, so you are unable to make a direct application at your local hotel. If you do find a printable application for DoubleTree, make sure it is authentic.
To find DoubleTree jobs online, you can either search their website or through a third party search site. The online application form is easy to fill out, and it is a free application. When you apply online, you can create a profile on their website so that you may apply for further jobs easily if you are unsuccessful the first time.
If you receive an interview, make sure you are dressed appropriately in business attire, and are clean and tidy. Being presented well will make a very good impression. Some find it helpful to take a copy of their resume with them so that they can refer to it if necessary. This also helps some people if they have something to hold onto to steady their nerves. Be polite and friendly to everyone you come into contact with, and sit up straight during the interview. Making eye contact with the interviewer also shows confidence.
Also See:
Ramada Inn: Ramada Inn offers opportunities for both, beginners and experienced roles.
Homestead Studio Suites Hotel: Checkout the application page for work at Homestead Studio Suites Hotel.
Sheraton: See our guide for careers at Sheraton.
Residence Inn: Use the Residence Inn job application to apply here.
W Hotels: For career opportunities, fill out the W Hotels online application.
https://www.youtube.com/watch?v=FilGQ_JvJ1E
Company Links
http://jobs.hiltonworldwide.com/our-brands/double-tree
http://www.hiltonworldwide.com/about/