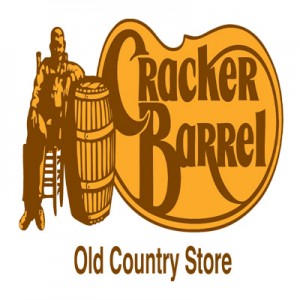 Do you love a southern atmosphere and comfort food? Then a position with Cracker Barrel, a restaurant that makes you feel at home, is perfect for you. Positions include Servers, Host/Hostess, Cashier, Kitchen Staff, and Manager. These top interview questions are typically asked in the meetings they hold.
Cracker Barrel Interview Questions
Here are common questions asked by Cracker Barrel managers.
Why should we hire you? Build yourself up. Discuss the skills you have, how hard of a worker you are, and all that you can bring to the company. 
What do you like most about Cracker Barrel when you've came here? Talk about the atmosphere it provides and name you favorite meal. Sell the restaurant to the person interview you. 
How would you calm down an upset customer? Assuming you've had experience, give details of an encounter with an upset customer, the steps you took to resolve it, and the outcome. 
Where do you see yourself within the next three years? This question is asked to see the goals you've set for yourself. Name them and explain how this new job will help you reach them. 
What would you say is your worst quality? Your worst quality doesn't have to be negative. It can be that you're too organized, you work too hard, etc. If it is negative, explain how you're working on it. 
How would you encourage customers to come back to Cracker Barrel? Once again, sell the restaurant to the interviewer. Be upbeat and bubbly, as you would with a customer because that is why customers return. 
What are your hobbies? List anything you do outside of work (in your personal life and/or school). It displays your personality and also lets them know if anything you do will interfere with working. 
Are you prepared to work in a fast-paced environment? Your answer should be yes and tell them why and how. Show them that you want to work in a fast-paced environment.
The questions may vary depending on the interviewer, but these questions are pretty usual.
Interview Tips
Interviews with Cracker Barrel usually consist of a one on one format. They do hold group interviews occasionally. Some people are hired on the spot, and for others it can take up to two weeks. Managers tend to look for candidates that are laid back and seemingly fit in with current staff.
It is a historically well-known restaurant, so you should come in with knowledge of the company, such as how it started and how many years it has been around. They will ask questions about your work experience and skills. If you lack experience in a restaurant setting, explain how previous work experience will be beneficial.
Dress professionally for your interview. It isn't necessary to wear a business suit, so if you take a different route, make sure it's nice dress pants or khakis and a button up shirt or blouse. Don't wear sneakers, and make sure your clothing does not appear wrinkled. Answer each question confidently and get straight to the point.
Your meeting will always vary depending on the manager and location you choose, but these top interview questions give you a general idea of how the interview will go.