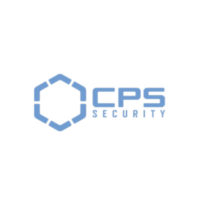 CPS Security service is well known for the wide variety of services they offer. In the Industrial as well as commercial security their range will cover any need. They offer anything from security for you premises to mobile units in case of emergency.
Robert and Christopher Coffey are the two brothers who started this company in 1989. They realized that most thefts and vandalism on construction sites occurred in the evenings or weekends when there was no staff to keep an eye on the premises or equipment.
An ingenious plan was made, to place a trailer on the premises with a security guard on duty to protect the equipment and premises when no one else was around.
From there on the company grew and to date there is more than 18 regional and district offices with experience of more than 27 years. They are actively involved in the communities they serve and bring peace of mind to all who sees them on duty.
CPS Security works on the principle of trust and respect, not only for their clients, but also towards their employees. They strive to train and equip the staff with the knowledge and equipment to do their duties successfully.
They employ more than 2500 people; for full time personnel there are good privileges like Medical Dental and vision, life insurance and more to reward dedicated workers.
How Old Do You Have To Be To Work CPS Security?
In general positions at CPS Security need a minimum age of 21, with a few exceptions where 18 is accepted. This is a high pressure environment, and for this reason the age of acceptance is higher. Your National Diploma or GED is needed, and further training will be provided at the workplace.
CPS Security Careers
Careers at CPS Security vary widely, from admin positions, security positions to management. For most of the applications a drug screen is needed with a valid driver license and a clean record. Random drug tests may also be done from time to time.
Security Officers: This position is suited to an observant and alert person. Lots of responsibility accompanies this placement, so be sure you are emotionally and physically up to the task. A general knowledge of all the assigned post is needed and a close eye to prevent vandalism, theft and illegal entry.
Flex Security Officers: Any temporary coverage, open posts, holiday stand-ins, no-shows, open posts or posts due to vacation goes thru the Flex security officer. General observing of the site is also included, and in case of any emergency or criminal activity you need to ensure the authorities are contacted immediately.
Scheduler / Recruiter: You will be responsible for screening applicants for existing and upcoming job openings. Any new employee training will also be your duty together with special projects and liaising with head office. This position also requires you to take care of employee disputes and relations.
Security Field Supervisor: The Field Supervisor will work very closely with the Operations manager to ensure that all sites are covered at all times. You need to be able to work flexible hours as day and night visits to sites are required to supervise, coach, counsel, train and discipline the security personnel at different sites.
Customer Service Reps: This position is a customer orientated one, so a sparkling personality and a ready smile will be a plus point. A positive attitude is vital and the ability to multitask by prioritizing is essential. Any inquiries and complaints from customers will be directed to you.
Unarmed Security Officers: This is a good entry level position if you are considering a Career in security. No weapons are used that might be intimidating to clients or a beginner in the business. Training and easy steps to follow in the event of any emergency are provided.
Unarmed Detention Officer: This position has a lot of responsibility and requires close work with the police.  When a suspect has been apprehended they need to be kept separate and under supervision until the authorities arrive. You will also need to assist in the processing of the suspect.
Control Room Operator: This job is known for its irregular hours. You will be in operation centre and handle all incoming calls as well as dispatching help where necessary. When it is not busy you may be expected to help with administrate duties like filing. 

Retail Security: Retail Security is another branch of unarmed security. Immense parts of profit loss in retail shops are due to theft by customers and even staff. Retail security is to be vigilant and aware of everything around them, thus ensuring no stock loss due to theft.

Armed Security Officer: You will be put thru a very strict training and screening process for this position. There are many instances where an armed guard is needed, for instance the transport or collection of money. Many retail shops also require the assistance of armed guards over closing or cash up times.
 CPS Security Application
CPS Security have a very easy to follow step by step application that can be completed online. This is similar to an online resume and is very comprehensive.
There are quite a few third party representatives that do advertise the available positions as well, so I would keep an eye on them in conjunction to the official application. Dropping of a resume at your closest branch is not really relevant, so keep all your avenues open.
Keep your online application professional and to the point. Just as when you are invited to the interview you should look professional. This is the overall impression you would like to convey of yourself, so follow it thru.
Be aware that extensive background tests will be done as well as some psychological testing to ensure that you are ideally suited to this job with high its high pressure. Your reputation and standing in the community should be able to withstand scrutiny.
Before applying for a job ensure all your credentials are in order and ready to be presented. It is also advisable to have your driver license before applying as most of their positions require a license.
Things to Know about CPS Security
This company has a reputation of looking after their employees, demanding trust as well as trusting those who work for them. This ensures an easy working environment, although it is career filled with pressure and responsibilities.
CPS Security is also well known for their equal opportunity ethics. They welcome any female, disabled and veterans. If you are capable of doing the work you are welcome to apply. They are willing o go out of their way to ensure that everybody gets a fair chance.
They are committed to training their workers to ensure that they are ready for every situation and insist that their employees should trust them as their customers do. Constant training and refresher courses ensures employees are ready for any situation, protecting themselves as well as the client.
This company is not only committed to their clients and staff, but also to the community in which they serve. The fact that security are visible in a community brings a peace of mind to all who live there as well as making potential trouble makers think twice.
COMPANY LINKS