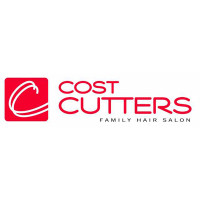 Cost Cutters Family Hair Care is a hair salon in the U.S. It offers affordable haircuts and hair care products for both males and females. It offers a casual experience with no appointments required.
The Cost Cutters franchise was founded by Joe Francis in 1982. Francis already owned a business called The Barbers Hairstyling for Men, which was founded in 1963 in Minnesota. Twelve Cost Cutters salons were set up in 1982, and by 1989 300 salons had opened. The franchise is now owned by Regis Corporation.
There are over 700 salons across the U.S, servicing most states. These salons offer not only hair services, but also products such as conditioner, shampoo and finishing products. There are a range of brands including Designline, Matrix, Paul Mitchell, Redken, Nioxin, Sexy Hair, American Crew and TIGI.
There are a number of positions available to potential employees. Positions include stylists, receptionists, managers, district leaders and regional directors. Full time, part time and casual employment options are all available.
How old do you have to be to work at Cost Cutters?
Employees should be at least 18 years of age if applying for a position. For the positions of stylist and receptionist, prior experience is preferred but not necessary. Employees at Cost Cutters enjoy a casual working environment based around excellent customer service; people who enjoy making others smile will have a great time working at Cost Cutters.
Company Links
http://www.costcutters.com/Careers/default.asp