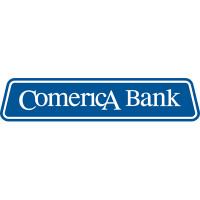 Comerica is a financial services company which operates in the United States of America. It prides itself on three very strong and powerful business segments. These are the Business Bank, the Retail Bank, and Wealth Management. It operates in Texas, Arizona, California, Florida and Michigan.
The company was founded in Detroit, Michigan by Elon Farnsworth back in 1849. It now has its headquarters in Dallas, Texas. It is the 22nd largest financial holding company in the United States, with over $69 billion of assets.
Comerica has won its fair share of awards over the years. Its CFO Karen Parkhill was listed in the "25 Most Powerful Women in Banking" by American Banker Magazine. Comerica has a great veterans program and has been recognised for its diverse workforce. So much so, that it has been ranked #2 on the Diversity Inc 2015 Top 10 Regional Companies for Diversity. It also does a great deal for charity, as it has its very own charity organisation, the Comerica Charitable Foundation.
There are a lot of jobs to be found at Comerica – the company currently employs around 9,000 people! The jobs take place in a variety of different places around the US, the largest being in Michigan and Dallas. There are many benefits for full time Comerica employees to take advantage of. These include medical, dental, vision, short and long term disability, paid time off and paid holidays, life insurance, a retirement account plan, tuition and many more.
How old do you have to be to work at Comerica?
The best thing is that you can start your career pretty early on, as Comerica accepts applicants from as young as 14 years old. This is with the Federal child labour laws in mind, and additional work permits may need to be taken out.
Company Links
https://recruiting.adp.com/srccar/public/RTI.home?d=comerica-jobs&c=1057141