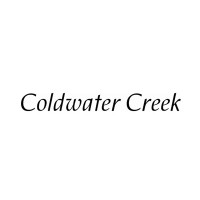 Coldwater Creek is a catalog retailer, selling women's clothing, home decor, and a variety of accessories. Their products can be ordered online, or bought in person at one of their retail stores.
Coldwater Creek was founded by Dennis and Ann Pence in 1984. It began as a mail-order business, going on to sell millions of catalogs. Owing to its success, the company's first retail store opened in 1995.
Coldwater Creek has 365 locations in the United States and employs around 13,000 people. The company has been named #1 in customer service in the country, and is well-loved for the ease of its mail-order shopping.
To its employees, Coldwater Creek offers a a medical plan with vision and dental, a 401(k) plan, paid leave, maternity leave, and a bonus program. Scheduling can be flexible, and workers also receive an employee discount.
How old do you have to be to work at Coldwater Creek?
To work at Coldwater Creek, an applicant should be at least 18 years old. Employees like to work for this company due to the friendly environment, the fun of helping customers find what they're looking for, and flexible work schedule.
Company Links
http://www.coldwatercreek.com/careers/careers.html