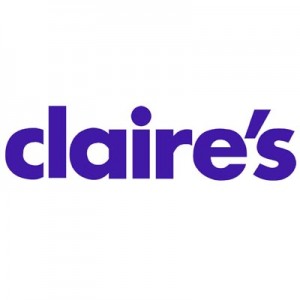 Glittery and colorful, Claire's is a Chicago-based retailer of jewelry, bags, makeup and fashion accessories – pretty much everything that teens and young women love to hoard. The stores are also known for making the process of getting their ears pierced less intimidating for kids.
Founded in 1961 as a wig supplier, Claire's grew by acquiring other retail chains like Topkapi, Bijoux One, Cleopatre, and Icing. By 2012, the brand has managed to establish a strong international presence with outlets in Ukraine, China, and Indonesia to name a few.
Today, the company runs about 3,400 stores in 36 countries. Their headquarters is located at Hoffman Estates, Illinois, while its sourcing and buying office is in Hong Kong.
The company has the basics covered for their employees, including 401(k) plan, reasonable sick leaves, maternity leaves, paid time off, and health insurance coverage. What's great, though, is that employees also enjoy up to 50% discounts on product purchases.
The atmosphere and the vibe that employees are trained to exude sets the stage for this fun work environment. Empowerment through self-expression is encouraged, but this is tempered with a passion to make the brand's young customers happy.
How old do you have to be to work at Claire's?
Candidates must be at least 16 years old to start working here. The majority of the target customers' are very young though so professional maturity is expected among the staff, even for entry level or part-time positions.
Claire's Careers
The stores need vibrant, fun-loving, and responsible individuals who can handle children and teens who frequent their stores.  The corporate offices, meanwhile, recruit creative and organized talents, who have a good grasp of company objectives.
Quality Administrator: Quality Administrators will receive instructions from the Quality Administration Manager.  Their goal is to ensure that all the products have been tested and approved for sale based on European and North American standards. They will be facilitating the movement of test samples and generating reports on the results.
Associate Retail Analyst: This entry level function is the custodian of reports on sales, inventory, marketing metrics and other data used by the Store Segmentation and Analytics Team to determine effective strategies for the line. Associate Retail Analysts work closely with other functions to gather or communicate information.
Manager Lease Administration + System Administration:  This position is primarily in charge of the use and maintenance of the Lease Administration and Accounting Software. They also do training in case a new user joins the team. They are responsible for the negotiation, payment and documentation of the company's lease transactions.
District Sales Manager.  District Managers are responsible for the sales and operational performance of several stores within their assigned area. They provide support and leadership to store level managers to increase revenue, resolve human resource issues, and deliver exceptional customer experience.
3rd Key Holder: The 3rd Key Holders receive instructions from Store Managers but in the absence of higher authority, they can also open and close outlets. In this case, they make sure that all sales transactions are carried out smoothly and properly. They are expected to be attentive to stocks management, store display, upkeep and customer service.
Global Merchandiser Planner: Global Merchandiser Planners make sure that sales, financial, inventory and allocation plans are prepared intelligently and strategically to maximize pre-season and on-season revenues. The function involves looking into sales performance data and replenishment requirements. Global Merchandiser Planners are also involved in making decisions on markdowns and promotional activities.
Copywriter: Copywriters help develop the brand voice through the promotional materials they prepare for the company website and other external communication mediums. They are involved from conceptualization to execution to the monitoring of audience response. They are expected to be creative, thorough, and appreciative of the company brand.
In-Store Communications Assistant. The role of the in-store communications assistant is to facilitate the distribution or posting of internal correspondence, collaterals and also signage at the store level. To be able to generate memos, emails and notices, good writing skills are required along with a collaborative attitude.
Franchise Merchandise Manager: Franchise Merchandise Managers are responsible for the planning and management of a specific product line. They are also involved in the line's purchase, inventory and the monitoring  of its success in the market. They are expected to seek out and test new trends that might fit the company brand.
Associate Designers: Associate Designers have a vital role in product development. Their creative vision enables the business to create fashion-forward, fun and compelling items that are in sync of the company brand. They must have an astute understanding of the target market and be diligent in researching fresh ideas.
Claire's Application
Interested applicants can start by creating an account on the company's website, where job possibilities can be narrowed down based on location and position. Candidates are expected to fill out an online form and upload a copy of their CVs.
Even after the completion of the online application, a series of interviews will be done at the store so the managers can make an assessment whether or not a candidate is a good fit.
If a call back takes a while, applicants can make use of job seeker tools in the careers page of the website. They can sign up for job alerts to make the search easier.
More importantly though, submitted CVs must reflect that aspirants have a good grasp of what each role requires. All the information is available at the company website. Applicants would do well to familiarize themselves with the qualifications.
Claire's like many specialty retailers exude a specific personality as part its branding. Candidates who display the same values like creativity, patience, optimism, and responsibility will stand out in the interview process.
Things to Know About Claire's
The stores and their displays  are designed to make young girls feel special and sparkly. The company culture is cultivated to match this empowering but almost child-like vibe.
Outlets can be found in 95% of the shopping malls in the United States and they top the charts for the most number of ear-piercings in the country.
This specialty retailer is well loved for being the girl power brand for kids and teens. Their eye-catching products have become tools for self-expression encouraging young women to let their individuality shine through.
This is the company's most significant social effort. Through its campaigns that reach out to young women as the "Girls' Best Friend," it has paved the way for self-discovery and helped young women build greater confidence.
Application Links
Company: http://www.claires.com
Careers: http://clairescareers.com/where-do-you-fit/
Application: http://clairescareers.com/apply/