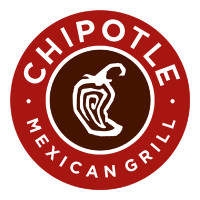 The company opened in 1993. It was founded by Steve Ells, who hails from Denver Colorado. "Chipotle" referred to smoked dried jalapeno peppers.
The first restaurant was small. It has grown over the years and by 29016, the company has more than 2,000 restaurants. There are 17 Chipotle restaurants located outside the US.
The company focuses on building its employees. The lowest on its rand and file, a crew, can qualify for a tuition assistance. The company places more importance on career growth, promoting from within its employees instead of hiring outside managers.
The company is also generous with its benefits for its employees. It gives dental and medical as well as vision benefits. They also have 401 (k). Some positions even have car incentives and stock options.
People like working at Chipotle Mexican Grill because of the robust career growth opportunities. The company prefers promotions within their ranks. This gives even the lowest crew position to work up to being a general manager.
How old do you have to be to work at Chipotle Mexican Grill?
Chipotle Mexican Grill offers many opportunities to build a career. For those seeking career opportunities in this company, the minimum age requirement is 16 years old.
Chipotle Mexican Grill Careers
There are two main categories of career opportunities at Chipotle Mexican Grill: Restaurant and Corporate. Restaurant Careers involve responsibilities in handling anything directly involved in food such as food preparation and service. Corporate Career involves mostly on the business side of owning and running a restaurant such as things related to IT, Data Analysis and Customer Service.
Crew: A Crew is part of the team that works in the kitchen. They handle food directly and makes sure that orders are prepared and cooked to perfection. This position requires learning basic cooking skills.
Kitchen Manager: A Kitchen Manager works in the kitchen, responsible for organizing work to ensure food is prepared correctly and served immediately. The Kitchen Manager is also responsible for teaching other crew members proper food handling, food preparation, and cooking.
Service manager: This position ensures that each client gets full, satisfactory customer service. The Service Manager ensures quality food is safely prepared and served. This role includes ensuring the crew is well-trained and the kitchen has an organized clean line and all equipment is functioning properly.
Apprentice: This is the team captain that coordinates procedures in the kitchen and provides customer service. The Apprentice is almost like a boss – he runs the restaurant and oversees most of its day-to-day operations, especially directly interacting with the kitchen team. It is as an assistant position to the General Manager.
General Manager: The General Manager is responsible for running the entire restaurant. They understand the responsibilities of running a strong business. They are responsible for hiring and training people. Daily responsibilities include ensuring great quality food using unprocessed, whole ingredients.
Restaurateur: This position requires greater responsibility – oversee every process involved in running a business and a restaurant. It includes overseeing inventory and all related to the business side, overseeing the menu, kitchen performance, and delivery of service for customer satisfaction.
Facilities Specialist: This role is responsible for maintaining restaurant operations by applying preventive maintenance procedures on all aspects. This includes quarterly site visits, with analysis of restaurant conditions. It also involves being flexible and satisfactorily responsive to any reactionary needs. The position also requires coaching Operations about the basic use and care for all restaurant equipment.
Field Marketing Strategist: The Field Marketing Strategist's responsibility involves developing and implementing local marketing strategy. The focus is on building brand awareness and driving sales within a selected region. The position also involves building strong partnerships between the leadership teams of the dedicated operations within the region.
Restaurant Systems Engineer: This role's primary responsibility is to engineer, coordinate and implement any changes to both new and existing Chipotle Mexican Grill restaurant systems. The Restaurant Systems Engineer provides the technical leadership and interface with various departments such as IT Architecture, Infrastructure, IT Security and Application Development. All restaurant system solutions are maintained and developed by the Engineer. This includes all modules and enhancements related to Point of Sale, as well as payments, inventory and scheduling.
Chipotle Customer Service Coordinator: Also called CSCS, the position is aimed at helping customers. The responsibilities include responding to customer comments consistent with the Chipotle guidelines. Reponses are based on customer feedback and view of the restaurant manager about the incident. Contact with customers is also used as an opportunity to improve marketing by learning about customer expectations, needs and desires.
Chipotle Mexican Grill Application
Applications are submitted online. The applicant will input the correct information on the appropriate fields found on the application page. Review all given information and follow the prompts closely. Click the Apply button at the bottom of the page.
Is an online application available or only in store applications are accepted
Online applications are preferred over in-store applications. There is a field on the applications or Careers page where an applicant can browse through many job opportunities currently available. The applicant may also choose to receive Job Alerts for any new openings within the company structure.
Tips for filling application form or online application
In filling out the online job application form, always double check where the information is typed. Double check everything before clicking the Submit or Apply button. Remember, there is no going back in case you think you submitted inaccurate information. This will reflect on how keen you are at attending to details.
On the resume, highlight your skills. It is best if these skills match what the position is looking for. Relevant employment history is also a huge plus, which tells the company how much training you might need before you can work on your own.
Advice on interview preparation or process
Interview schedule depends on how urgent the job position is. It usually takes about 2 weeks between interview and getting hired. During the interview, be confident. Show the interviewer openness and willingness to be trained, even if you already have an impressive background on restaurant work.
Things to Know About Chipotle Mexican Grill
Culture
Chipotle Mexican Grill is all about real food in a fast food setting. There are no can openers in the kitchen because is made from whole, unprocessed foods. Raw ingredients are of top quality and prepared using classic cooking techniques.  They source all their ingredients from the best, which means going to local farmers instead of from factories.
News worthy events
The Chipotle Mexican Grill first opened its doors in 1993. It made the headlines in 2013 as the first among all the national restaurant chains to tell the public that GMO is present in their foods. Since then, they made an effort to remedy that issue. In 2015, the company has succeeded in a menu that's totally GMO-free.
What is the company known for?
Chipotle Mexican Grill is known for its great tasting food prepared and served fast and using only the best ingredients. There are no GMOs in their inventory. They prepare everything by hand, right after a customer places an order. Made fresh from fresh raw ingredients.
Social efforts
The company is committed to using only raw, whole, non-GMO and unprocessed ingredients because they understand the connection between taste, preparation and food source. They stand by their mission to use only high quality ingredients because they wanted to help the farmers, the animals and the environment. They are also committed to the customers, giving them only healthy and safe foods.
Application Links
Company: https://www.chipotle.com1
Careers: http://careers.chipotle.com/
Application: https://jobs.chipotle.com/