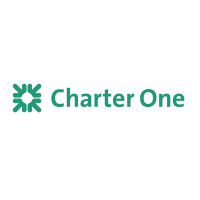 Charter One is a bank that is part of the Citizens Financial Group, Inc. and many of its branches are soon changing their name to Citizens Bank.  To find out how to apply for Charter One online, follow the link at the bottom of the page to submit your Charter One application today.
The High Street Bank, the predecessor to the Citizens Financial Group, was founded all the way back in 1828 and has been provided banking and financial services ever since then.  The bank was acquired by the Royal Bank of Scotland, one of the largest banks in the UK, in 1988.  Charter One joined the group in 2004 and now Charter One and Citizens Bank branches are interchangeable.
The company now has over 1,300 locations across the United States as well as over 3,500 ATMs for the convenience of their customers.  They offer a number of different financial products and services for both individuals and businesses such as mortgages, loans, investment and brokerage services, student services, debit cards and overdrafts.
The bank has kept up with the times, especially since it is the 12th largest bank in America, so that now customers can not only carry out their banking in branch but also online or via mobile applications.  You can also get tailored solutions to your area by entering your zip code onto their website.
Charter One Careers
Many Charter One jobs are branch based and will involve a large amount of customer interaction and sales.  The typical careers available are Licensed Bankers, Branch Managers, Tellers, Senior Tellers, Customer Service Specialists, Mortgage Loan Officers, Underwriters and Processors as well as other Specialists.  Many of these roles will require experience in the field.
You can also find job opportunities for openings in the corporate offices.  The types of departments that are currently hiring are Administration, General Services, Accounting and Audit, Human Resources, Legal, Lending, Information Technology, Risk Management and Compliance and Marketing and Communications.  To submit applications for these vacancies you will need a degree in a related field.
How old do you have to be to work at Charter One? You must be at least 18 years old or over to apply for jobs at Charter One.
There are many financial benefits to Charter One careers in addition to their generous salaries.  Employees are also entitled to health insurance, 401(k) retirement plans, an employee assistance program, banking services, other insurance plans and paid time off.  There are also additional perks depending on your lifestyle including commuter programs and pet insurance.
The branches open at 9am daily and then close at 4pm Monday to Thursday, 6pm on Fridays and 1pm on Saturdays.  The branches are all closed on Sundays.
Job Descriptions & Salaries
Licensed Banker – Working in one of the branches your responsibilities will be to work closely with customers to advise them with the products and services run by the bank.  Good interpersonal skills are necessary to be able to create long-lasting relationships with your customers.  The typical salary is $45k/year.
Customer Service Specialist – Based in one of the Contact Centers, the main duties of working in this part of the industry requires you to handle incoming calls, deal with customer enquiries and resolve issues.  There is also a sales aspect to the role so you will need a good knowledge of the services provided.  The average pay is $10/hour.
Teller – In addition to providing excellent customer service and being able to field enquiries, Tellers also need to be able to process various different transactions for customers.  Daily records and checks will need to be carried out to ensure compliance to procedures.  There will also be sales goals for the branch to meet.  This job usually pays between $10-15/hour.
Mortgage Loan Officer – As with most Charter One jobs there is a large element of sales in this role, however you will need to use your judgment and analytical skills to assess customer needs and abilities to be able to effectively provide advice on mortgages.  The average salary for this role is around $40k/year.
Charter One Interview Questions
It's important to practice some common interview questions once you've submitted your Charter One application to give yourself a good chance of employment.
What is your biggest weakness?  This can be a difficult question to answer but it is possible to come out looking good so long as you always talk about what you are doing to improve yourself, such as taking on extra training.
Can you sell me this pen? Sales are a huge part of most jobs in this industry so practice before the interview.  If you have previous experience then now would be the time to use it, if not then always focus on customer needs above all else.
Have you ever come into conflict with a coworker? Again this can be a difficult question but remember they're looking for people who are innovative and outspoken but are also able to maintain a professional environment.
What would you do if you saw a coworker stealing?  There are many security policies and procedures that you'll be expected to stick to, but show that you can be trustworthy and keep to company policy.
Tell me about a stressful situation that you successfully overcame.  When answering questions like this always relate it back to the job description.  Pick a professional example that demonstrates the skills necessary for the career you want.
Advice For Application Process
Search for Charter One jobs online and create an online profile by filling in their online application form and uploading your resume.  You can browse the different jobs and make a direct application to a position.  You can continually update your profile and apply online for more than one job or join their Talent Network if you can't see the role you want.
There isn't an option to download a printable application for Charter One.  You may be able to pick up a free application in person at one of the local branches, but the best way is to use the online application form facility provided on the website as all applicants are required to complete a timed online assessment.
Once you've submitted your Charter One job application online, including your assessment, you will then be contacted to set up an interview with a hiring manager.  Depending on the job, you may be invited to more than one interview, one online or over the phone and one in person before you are made an offer.
Before the interview, make sure you are well prepared and have done some research on the company and position.  Make sure you are well presented and smartly dressed and greet the interviewer in a polite and friendly manner.  It's important to smile and maintain eye contact throughout and begin and end with a firm handshake.
Also See:
Vanguard: For career opportunities, fill out the Vanguard online application.
Northwestern Mutual: See this page for jobs at Northwestern Mutual.
Scottrade: See our resource page for more information on Scottrade careers.
Chase: Visit the job application for Chase to apply today.
Raymond James Financial: Use the Raymond James Financial job application to apply here.
Company Links
http://investor.citizensbank.com/about-us.aspx