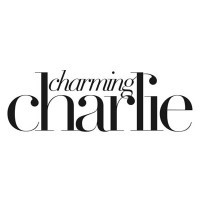 Charming Charlie is a jewelry and accessories retailer. The retailer offers affordable jewelry and accessories in a wide range of colors. The company founder and CEO Charlie Chanaratsopon launched the store in 2004. The company has over 350 stores open across North America and the Middle East. Their flagship store sits in New York City at 445 Fifth Avenue.
One of the retailer's trademarks is organizing their stores by product color. On their website they say, "We believe if it feels good, do it, and if it looks good, do it in every color it comes in." Customers can also shop by color online, using the "shop by color" function offered on their website. Available products include jewelry, shoes, handbags and some apparel, including scarves and outerwear. The retailer also has a "Charm Club" rewards programs that allows customers to earn points on their purchases which, can be collected and redeemed for in-store credit.
The retailer launched their flagship store in New York City as a showcase for their new store concept. The store is 16,000 square feet and has three levels. It features the full product line within its walls. The store also houses the company's press office.
The company has been a darling of the awards circuit since its inception. Throughout the years they have been honored with "Hot Retailer of the Year" award from the International Council of Shopping Centers, the "Specialty Retailer" award from The Accessories Council, and the "Marketer of the Year" award for Retail from the American Marketing Association. Ernest & Young also honored them with the "Entrepreneur of the Year" award.
Charming Charlie Interview Questions
What are you looking to make for working with our company? Hopefully, you have already done your research about the job you are applying for, all the tasks associated with it, and the salary range. You need to consider how much experience you already have and make a careful determination about how much you want to ask for. Think of a range of salaries that you are comfortable with, and give the base price of that range. Don't overdo it or demand too much. Also communicate that you are willing to negotiate.
Do you have good work ethic? If you enjoy working, are consistent at your job, get your job done on time, in a reasonable amount of time, then you have a good work ethic. You believe in working hard, getting the work done and staying busy. If these characteristics describe you, then you have a good work ethic. Don't forget to explain these characteristics when asked this question.
How do you expect a boss to be? What characteristics do you expect a boss to have? Some prefer a lenient boss who does not micromanage. Some prefer a boss who does micromanage and some prefer a balance between the two. You do not want to rely more toward the lenient boss because that can show a sign of laziness. So try to stay in the middle.
Why should you be a part of our company? Again, another opportunity for you to win over the employer. At this point, it would seem repetitive to talk about yourself, so don't get anxious. If employers are asking you similar questions, they could be trying to figure out the kind of person you are and how you are in a working environment.
What is the perfect job for you? Even though the employer is asking this question, tread very lightly. You do not want to describe too much of a perfect job because it could be the complete opposite of the job you are applying for. Talk about a good work environment, getting along with co-workers, and room for growth within the company.
Company Links
http://www.charmingcharlie.com/about/careers/