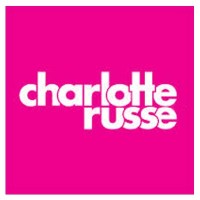 Charlotte Russe is a well-known retailer of clothing in the United States. Charlotte Russe (the flagship brand) sells clothing, accessories and footwear for women in their teens and twenties, while Peek Kids is meant to provide stylish and comfortable clothing for babies and children.
Named after a famous French dessert, Charlotte Russe was established by the Lawrence brothers, Daniel, Larry and Frank, in 1975. The company has more than 500 stores located all over US and Puerto Rico.
In 1984, the brothers brought in sales of $12,000,000 after they opened six additional stores in San Diego County. They started to build bigger and more visually dramatic stores on the other parts of the state. In 1997, they acquired 16 Rampage Clothing stores.
Aside from receiving a competitive base pay, Charlotte Russe employees also gain access to paid training programs as well as the opportunity for professional growth. Other benefits include paid time off, 401(k) retirement plans and healthcare coverage.
Employees love working for Charlotte Russe not only because of its competitive pay and benefits but also because of the opportunity for growth. They also love the great discounts given as perks for working for the company.
How old do you have to be to work at Charlotte Russe?
In Charlotte Russe, there are certain jobs that you can apply for if you're at least 16 years old, but most of them need you to be at least 18 years old to apply.
Charlotte Russe Careers
Aspiring employees of Charlotte Russe have several job postings to choose from. There are jobs that will bring you to the stores, while some would require you to report to their offices. See which ones will work for you the best.
Payroll Associate: The Payroll Associate helps out the main Payroll team by gathering and maintaining payroll data. S/he spots and corrects errors in data to ensure all information is accurate with the help of timekeeping and payroll systems.
Sales Associate: The Sales Associate interacts with clients and keeps them updated on the latest trends and promotions. The Sales Associate is also well aware of safety procedures and makes sure that the store is organized and clean. She does all her tasks while acting respectfully to her managers, customers, and peers.
Site Merchandising Associate: The Site Merchandising Associate (Seasonal/Temp) is in charge of creating and trying out online promotions, as well as optimizing the site. S/he may also be required to analyze weekly analytics reports and attend weekly business meetings.
Assistant Manager for Peek Kids: The Assistant Manager's task is to execute the business' day-to-day operations. S/he may also conduct coaching sessions to sales associates whenever necessary. To add, s/he works with the Store Manager to ensure compliance with policies and procedures.
Key Holder: The tasks key holders fulfill are quite similar to the Sales Associate with the addition of various managerial and administrative tasks. Key holders are in charge of opening and closing stores, and delegate tasks to Sales Associate teams.
Graphic Designer: The Graphic Designer works with the Technology, Creative and Marketing teams to create digital campaigns with an emphasis on visual branding. S/he should be aware of the latest trends in order to have successful marketing campaigns.
Supervisor: The Supervisor's task is to help the team in reaching its sales and conversion goals. Being a supervisor is not just about monitoring people's stats but also by motivating them to meet the store's expectations. S/he also ensures all key areas of the store are covered to avoid customers from waiting.
Sample Coordinator: The Sample Coordinator is a part of the Merchandising Team. S/he has to ensure all merchant-required items are available and complete. S/he also checks the items to be delivered and reviews new samples to see if it meets the company's desired quality.
Administrative Assistant: The Administrative Assistant assists the executive staff in various functions. S/he may act as the Executive's assistant, handle communications tasks and give information management support.
Merchandise Planner: The Merchandise Planner's task is to create and maintain sales and inventory plans for various departments. These plans are essential in making sure all opportunities are maximized and sales targets are achieved.
Charlotte Russe Application
To apply for Charlotte Russe, applicants should visit the company careers page and click the provided link. After providing the requested information, they should print forms and submit them at their preferred store.
The usual process begins with applying online, although some have become successful with a walk-in application. Applicants often hear from the company in 2 to 3 days. If it's been a week, then you can visit the store you applied for to check your application status.
Your application should contain all necessary details about you and mention why you'd be a good addition to their team. It'll also help to provide character references so they can verify your qualifications.
In your resume, you can state your preferred position as well as your preferred start date. Don't forget to provide updated contact information and availability so the company can easily get in touch with you for your interview.
Wear fashionable yet professional attire should the manager decide to interview you the day you visit. Don't be too nervous — you'll only be asked questions about yourself so they can know you better.
Things To Know About Charlotte Russe
The company's main concern is its customers, but it makes sure it doesn't leave its employees behind. Employees try to support each other the best they can. Beginners need not worry as they get to learn new stuff every day.
The company has also contributed to fighting children's cancer by supporting organizations such as St. Jude. They have been a part of St. Jude's Thanks and Giving campaign, and have donated around $4 million for it.
Aside from having hundreds of physical stores, Charlotte Russe also has online stores with a huge selection of merchandise. The stores make shopping for clothes safer and more convenient for consumers.
Aside from working with charity organizations, the company also exerts efforts in seeing that their products are created without getting involved in human rights abuses. The company maintains a zero tolerance policy and will cut ties with vendors involved with forced labor, child labor or any form of human trafficking.
Application Links
Company: https://www.charlotterusse.com/
Careers: https://www.charlotterusse.com/careers
Application: http://www.charlotterusse.com/content_job.jsp?pageName=Careers