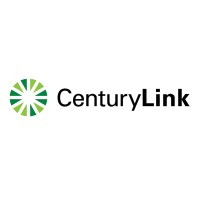 CenturyLink, Inc. is a telecommunications company providing data and communications services to business, residential, wholesale, and governmental customers in the United States. Its headquarters is located in Monroe, Louisiana.
The company was founded in 1930. Starting as a family-operated business, CenturyLink was incorporated in 1968. Its former names were Oak Ridge Telephone Company, Century Telephone Enterprises, and CenturyTel.
The telco provides its services in 37 states, giving employment to more than 51,000 people. It has received several awards and recognition such as being included in Diversity Magazine's Top 50 Employer's List.
Wage and benefits vary depending on location and position. Typically, employees receive medical, dental, and vision insurance plans, accident and life insurance, short-term and long-term disability, paid time-off for holidays, vacation, and sick leave, and 401(k) retirement plans.
At CenturyLink, employees can have a balance between their professional and personal life. Though daily operations can be stressful, the team remains determined and competitive and has the willingness to help each other out.
How old do you have to be to work at CenturyLink?
The minimum age requirement to work at CenturyLink is 18 years old. Entry-level jobs often do not require formal education, while others may entail a bachelor's degree with experience or training in the respective fields. The company operates 24/7.
CenturyLink Careers
While many roles require prior certifications and experience, hiring managers normally accept candidates with reliable transportation, clean background, and positive attitude towards work. Holding a high school diploma also increases chances for employment. Career opportunities at CenturyLink include the following:
Customer Service Representative: Primary responsibilities of a Customer Service Representative center on handling customer calls in a timely and effective manner. A CSR must have strong product knowledge to be able to satisfy customer inquiries, and excellent communication and problem-solving skills to resolve customer issues and complaints. This position involves sitting and talking on the phone for prolonged periods.
Sales Representative: A Sales Representative takes inbound calls and assists potential customers in navigating the company's services. They should be able to clearly explain the different phone and internet packages to customers and educate them about the features and benefits of the services. A Sales Representative may also be required to perform door-to-door sales transactions.
Broadband Technician: A Broadband Technician services and sells the company's product portfolio of communication services and represents CenturyLink as the next-generation telecommunications company. They inspect customers' premise to determine the most appropriate method of repair or installation. Broadband Technicians are expected to provide the best service and foster sound relationships with customers.
Field Technician: A Field Technician handles basic-level installation and troubleshooting of network circuit and equipment problems. They are also in-charge of asset management which involves processing of deliveries and replenishing consumables. They coordinate receiving and shipping of materials and maintain test sets, tools, and electronic equipment such as AC/DC power equipment, light-wave multiplexing equipment, and fiber-optic transmission equipment.
Sales Engineer: A Sales Engineer prepares and delivers technical presentations that explain the company's products and services to existing and prospective customers. They collaborate with the sales team to develop and modify products and services to meet customer requirements. They also provide support in researching, developing, and carrying out new products to improve and expand the company's range of services.
Supply Attendant: A Supply Attendant establishes and maintains appropriate stock levels of the materials used by network technicians in completing customer orders. Other duties include setting up and rearranging storeroom layout as necessary, keeping the garage and storeroom clean and well organized, disposing of empty boxes immediately, and making local stock available for rush orders.
Lead Finance Analyst: A Lead Finance Analyst works closely with company owners and assists in making informed decisions related to business opportunities, future outlook, and projects. They are responsible for reviewing and advising on business cases, preparing monthly forecasts and annual budget for significant business areas, and preparing comprehensive financial analysis reports on a monthly, quarterly, and yearly basis.
Collections Specialist: A Collections Specialist is responsible for contacting customers through phone call or email to follow up on account reconciliations and past due balances. They handle collections on customer accounts to minimize exposure to credit risks while ensuring that proper collections process is followed. A Collections Specialist must have strong negotiating and interpersonal skills.
Web Application Developer: A Web Application Developer helps develop web-based applications concerning cybersecurity research. They create tools that will allow analysts to analyze and access huge data sets in order to identify internet threats. This position entails strong knowledge in CSS, HTML5, JavaScript, web frameworks, and technologies related to authorization, authentication, and session management.
Senior Accountant: A Senior Accountant analyzes and reconciles affiliate or intercompany accounts. Other duties include performing analytical procedures by reviewing documents, reports, and transactions to assure accuracy and completion. This role requires excellent problem-solving, communication, and analytical skills, and the ability to work in a team collaboratively.
CenturyLink Application
Interested applicants should visit the company's job site and create an online profile to begin the application process. Once created, they may start navigating the site to search for job openings.
Applicants may search for jobs by location, title, or department. Once they have chosen a position, they will be redirected to a page where they can submit their application and resume.
During the process, candidates will be asked to answer some questions related to their application, to which truthful and up-to-date information must be provided. Proactive aspirants can apply to two or more positions to increase their chances of hire.
When creating a resume, applicants must make sure to detail their skills, abilities, training and experiences relevant to the position they're applying for. Be sure to check for errors before submitting.
In-person interviews require applicants to dress appropriately and act professionally. They should demonstrate knowledge in the field and exude confidence when answering questions but not to the extent that they come off aggressive.
Things to Know About CenturyLink
People at CenturyLink work together as a team to foster a positive and collaborative work environment where everyone receives adequate support from the management and ample opportunities for growth and advancement.
Over the years, the telco has announced acquisition of several companies, namely, Embarq (2008), Qwest (2010), Savvis (2011), AppFog (2013), Tier 3 (2013), DataGardens (2014), Cognilytics (2014), netAura (2016), SEAL Consulting (2017), and Level 3 (2017).
The company is known for offering bundled services, which means customers can order two services (phone and internet) at once and avail of discounted monthly cost. They also offer the benefits of 5-year price-lock guarantee and no term agreement.
CenturyLink helps the community not only by improving their products and services but also by focusing on volunteer and philanthropic efforts which involve technology-focused initiatives, projects that support youth, and locally-driven programs that strengthen communities.
Application Links
Company: http://www.centurylink.com/
Careers: https://careeropportunities.centurylink.com/
Application: https://jobs.centurylink.com/viewalljobs/