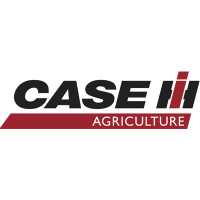 Those who put in a Case IH application are looking to join a company that is steeped in tradition and selling their products for over a hundred years across the world.  Links to apply for jobs at Case IH are at the bottom of the page. The links are specific to jobs in North America.
Jerome Case founded the Racine Threshing Machine Works in Racine, Wisconsin in 1842.  Only five years later, Cyrus McCormick founded the McCormick Harvesting Machine Company, later called International Harvester, in Chicago, Illinois.  Throughout the later 1800s, the companies continued to improve their threshing and harvesting machines.  In 1902, the International Harvester Company merged with three smaller companies.
The companies both continued to thrive, producing new machines to help make the lives of farmer's easier.  In 1967, Tenneco bought Jerome Case's company, simply calling it Case as they continue selling their products.  Only seventeen years later in 1984, Tenneco got control of International Harvester and merged it with Case, calling it Case IH.  Throughout the rest of the 1980s and early 1990s, the company expanded.  In 1999, Case IH Merged with New Holland Ag to create CNH Global who is owned by Fiat Industrial.
Currently, Case IH has fifteen factories scattered across the world, each one of them specializing in making a certain type of agricultural equipment.  They strive to create an environment of learning and thriving in all of their offices in order to keep expanding and growing in a changing world.
Case IH Careers
At the corporate level, Case IH jobs are geared towards developing new products and making sure that everything is going smoothly in the factories.  Some positions are geared towards checking on the company see that it meets federal and state requirements for them.
Locally, Case IH careers are usually working closely with dealers to sell products or to work in manufacturing areas.  Several of the positions where you work with dealers, you'll travel extensively in order maintain excellent business connections with them.
How old do you have to be to work at Case IH? Age requirements vary by position.  As you browse Case IH jobs online, make sure to read all position needs carefully because some require various degrees, certifications, or experiences before you apply for the job you want.
People with Case IH jobs get several benefits which include a 401K, paid time off, life/disability/accident insurance, vision/health/dental insurance, and tuition reimbursement.  Other benefits include various purchasing programs on big ticket items to help employees be able to afford various things.
Case IH Job Descriptions
Area Manager – You will work in the manufacturing side to plan, prepare, implement, and perform maintenance on the machinery in your area.  As needed, you'll check to make sure that costs are being kept to a minimum.  Compensation is around $50,000 a year.
Compliance Paralegal – By working closely with the Managing Attorney for Compliance and Regulation, you'll make sure that the company is meeting and surpassing all state and federal laws.  Compensation is around $20,000 a year.
Field Service Manager – As needed, you'll look at dealers and work to develop a plan of action with them based off of the area and the business projections.  When necessary, you'll work to train the personnel of the dealer.  Compensation is around $30,000 a year.
Parts & Service Sales Manager – When needed, you'll work with dealers to provide parts after a sale or marketing and technical consulting.  You will visit dealers to maintain a good business relationship with them.  Compensation is around $60,000 a year.
Case IH Interview Questions
These are some questions you may be asked during your interview:
Why do you want to work for Case IH? This is an extremely common interview question, so you should be prepared for it.  Talk about what drew you to the company, whether it was the benefits or culture and why it's your first choice in places to work.
What experience do you have? Highlight all of your relevant experience.  If you don't have any, talk about what you can bring to the position and offer the company.  Make sure to use plenty of examples to back up any claims that you may make.
Where do you see yourself in the next few years? Your interviewer wants to know if you see yourself with the company.  Be realistic in your career expectations, but talk about how you're willing to take on extra challenges and responsibilities in order to move up in the company.
Because Case IH relies on customers for their business, you may be asked this question in the form of a hypothetical situation: How would you take care of an upset customer? Walk your interviewer through the steps that you would take in order to turn the customer's experience around.
If you're working in a factory, you may be asked: Do you know how to perform general machine maintenance? Be honest.  If you don't know anything, talk about how you're willing to learn from other workers are the opportunity arises.
Advice for Application Process
How to apply for Case IH online: search for the position that you want to work in, in the region that you're located at.  Once you've found it, read through the position requirements carefully before filling out your Case IH application.  There is no printable application for Case IH available on their website.
Before attending your interview, do research on Case IH and the industry in order to create a list of questions that you can ask.  This may seem excessive for an entry level position, but it will place you above the other candidates as it shows that you think ahead and are prepared.
Have a positive and friendly demeanor when you attend your interview because it will give a good impression and show that you're ready to work with the existing team. As your interview will take place in a semi-formal setting, dress appropriately in business casual.
Show gratitude at the opportunity to interview with Case IH.  After your interview, inquire about the best way to check on your hiring status as very few candidates will learn if they got the job during the interview.  Case IH will want to screen all applicants before making a final decision on who they hire.
Also See:
Sylvan Learning Centers: Visit the Sylvan Learning Centers application.
Pet Valu: See our guide for careers at Pet Valu.
The Learning Experience: See our resource page for more information on The Learning Experience careers.
MasterCuts: For career opportunities, fill out the MasterCuts online application.
Kubota: See our guide for careers at Kubota.
Company Links
http://www.cnhindustrial.com/en-US/careers/joinus/careers_north_america/Opportunities/Pages/Career_Opportunities.aspx
https://www.recruitacommunity.com/srctcb/RTI.home?x=y&t=56260