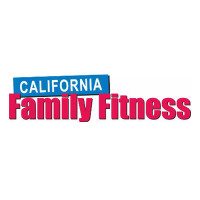 When filling out a California Family Fitness application, keep in mind that some major values of the company are great customer service while encouraging a healthy lifestyle.  It isn't just the parents that are going to the gym to work out, it's the entire family as California Family Fitness wants to build a healthier community. Links to apply for jobs at California Family Fitness are at the bottom of the article.
California Family Fitness has been around for over twenty years and has nineteen clubs in the Sacramento, California area.  In that time, the company has won the 2010 Sacramento Magazine Subscriber's Pick Health Club award; as well as earned a top spot on KCRA 3's A-List for the Best Gym and fifth for Best Personal Trainers.
Besides offering personal trainers and basic gym equipment, California Family Fitness offers several classes over a variety of sports and activities.  They also offer rentals for several of their facilities, like soccer fields and basketball courts, for corporate events, parties, or games.  From the beginner to the advanced, there's a class in nearly everything and for everyone.
With all staff members being so helpful and friendly, California Family Fitness is a great place to work.  You also get free access to all of the top-of-the-line gym equipment that the club holds and the knowledge that you're helping create a healthier community.
California Family Fitness Careers
Because corporate headquarters is currently not hiring, all California Family Fitness jobs are at the local gym level.  With nineteen locations, however, there are plenty of places for you to choose from, as some jobs are hiring at all locations.  When you're looking at California Family Fitness jobs online, make sure that you pick the location that you want to work at.
How old do you have to be to work at California Family Fitness?  For all jobs, you must be over the age of eighteen. You will also be expected to have CPR, AED, and First Aid certification within the first sixty days of your employment, for all jobs.  When you do your California Family Fitness application, make sure you read carefully what the application entails, some require you to fulfill a certification within a short amount of time or to pay a portion of a registry fee.
As you fill out a California Family Fitness application, you will see various benefits that come with working for the company.  Vision, dental, and medical insurance are included, along with a 401K and Roth retirement plan, and free membership at all clubs for you and any dependents that you are taking care of. All benefits, however, are dependent on what position you are hired for.
With several different locations, there are different business hours for every gym.  However, they all open Monday through Friday between four and five am. On Fridays, all the gyms close earlier, usually between nine and ten; Monday through Thursday, gyms close anywhere between ten and midnight.  On the weekends, all gyms run on reduced hours.
California Family Fitness Job Descriptions
Certified Personal Trainer – You must show and maintain diplomacy and professionalism as you meet service and sales goals for small group or personal training sessions. Maintaining a positive attitude while working with guests, members, and staff is key for this position in order to give great customer service. Compensation is above minimum wage.
Member Attendant – Communication is key as you answer questions from members and guests and introduce potential customers to Sales, Trainers, or Operations staff, depending on what the member needs.  You will also keep the locker rooms and workout floors clean and picked up while working towards completing a personal training certification within three months of hiring. Compensation is about minimum wage.
Child Care Attendant – Maintaining a clean and safe environment for children is a major part of this job, while providing great customer service for both the parents and children.  You must interact with children through structured and active play, as well as appropriately discipline and document all issues that arise with a child.  Meeting the needs of families both old and new is important for this job. Compensation is about minimum wage.
Front Desk Attendant – You are the first person to greet all members and guests, so a positive attitude, great communication, and professional manner is a must.  You will deal with all member needs, schedule appointments for various services, and help ensure the cleanliness of the club. Compensation is about minimum wage.
Club Maintenance Associate – You ensure that customers have a great experience while working out by giving fantastic customer service and maintaining a clean workout facility and locker room.  You must also have a positive attitude for all guests, staff, and members. Compensation is about minimum wage.
California Family Fitness Interview Questions
Here are some questions you should be prepared for when you go in for your interview. 
Why do you want to work at California Family Fitness? A common question that you must be prepared for.  Talk about what drew you the company, whether it was the culture or benefits, and why it's your first choice.
What experience do you have? Highlight all of your relevant work experience.  California Family Fitness places a high value on customer service, so make sure to talk about all your experiences with it.  Speak about what you've learned through your time working in customer service.
Where do you see yourself in the next few years? Be realistic in your career ambitions.  Your interviewer wants to know if you have a future with the company and if you're ambitious with your goals.  Show that you're willing to take on responsibilities outside of your job description and embrace new challenges.
If you're a personal trainer you may be asked: How would you correct someone working out, but not using the equipment to its full potential? The interviewer will be working to figure out if you are good at politely interrupting people, and then teaching them how to use the equipment to get a better work out. You could also be asked: How would you personalize private or small group training sessions? Every person has limitations, so the interviewer would want to know how you would give the member the best workout and experience but working within their limitations.
Advice for Application Process
How to apply for California Family Fitness online: once you've selected from the California Family Fitness jobs list what you want to apply for, click the link title and read the job description and qualifications carefully.  At the bottom of the page, fill out the required information, being careful to use only the buttons provided at the bottom of the page.  A printable application for California Family Fitness is listed at the bottom at the article.
A positive attitude goes a long way with California Family Fitness careers, so bring one to your interview.  Also, be respectful when talking with your interviewer, it will help you stand out from other applicants and show that you fit well with fellow staff members.
Dress sensibly in business-casual clothes, at the very least.  Do your research on the company and bring a list of questions with you.  Although your questions may be answered during the interview, it shows that you thought ahead and have a serious interest in the company.
Show gratitude at the opportunity to interview with California Family Fitness, and ask questions about the best way to check on your hiring status once the interview concludes.  Few applicants get the jobs that they apply for during the interview, as the company will want to wait until all candidates have been reviewed.
Also See:
Bakers Shoes: Visit the job application for Bakers Shoes to apply today.
World Gym: Visit the World Gym application.
Footaction: Use the Footaction job application to apply here.
The Athlete's Foot: Use the The Athlete's Foot job application to apply here.
L'Occitane: See this page for jobs at L'Occitane.
Company Links
http://www.californiafamilyfitness.com/member/about-cff/careers
http://www.californiafamilyfitness.com/docs/default-document-library/cff-app.pdf