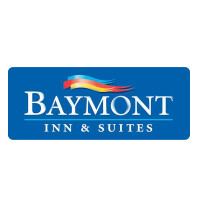 Baymont Inn and Suites are a group of hotels that are wholly owned and operated by the Wyndham Worldwide company.  To find out how to apply for Baymont Inn and Suites online, follow the link at the bottom of the page to find out what different types of career paths are available and to get started on your Baymont Inn and Suites application.
Wyndham Worldwide was founded in 2006 and includes other hospitality brands such as Days Inn, Ramada, Travelodge, Knights Inn, Howard Johnson's, Hawthorn Suites, Microtel Inn and Suites, Super 8 and Wingate by Wyndham.  Baymont Inn and Suites has been going a bit longer though, beginning as Budgetel back in 1973.
There are now locations in 42 different states across the United States making up over 230 hotels.  The hotels offer a free breakfast for each of their guests as well as free Wi-Fi throughout all of their various locations.  The most popular locations are at different attractions including Universal Studios and Disney World.
The hotels offer a number of different deals and packages depending on the individual and specific needs of the customers.  They run a points scheme so that loyal customers can earn points and redeem them for rewards and discounts.  Some locations also provide packages such as a Dinner at Casino package at Erie, Pennsylvania.
Baymont Inn and Suites Careers
There are numerous job opportunities with Baymont Inn and Suites careers in their hotel locations.  The typical positions include Housekeepers, Front Desk Agents, Maintenance Technicians, Groundskeepers, Night Auditors, Laundry Attendants, Assistant Managers and General Managers.  Many of these are entry-level jobs but experience is always preferred.  For managerial roles you will need previous experience.
You can also apply for corporate careers via the Wyndham website and make a direct application by selecting Baymont Inn and Suites from their list of brands.  The departments accepting applications include Administration, Sales and Marketing, Human Resources, Event Management, Legal, Revenue Management, Finance and Accounting, IT, Procurement, Public Relations and Franchise Services.
How old do you have to be to work at Baymont Inn and Suites?  You must be at least 18 years old or over to apply for jobs at Baymont Inn and Suites.
The benefits to Baymont Inn and Suites jobs will vary depending on which location you work at as the benefits are decided by the franchise owners.  Benefits will generally be commensurate with industry standards and will include health insurance packages with medical, dental and vision insurance, paid time off and 401(k) retirement plans.
The hotels operate 24 hours a day, 7 days a week.  You will need to check your specific job description to find out your actual working hours.
Job Descriptions & Salaries
Housekeeper/Room Attendant – Working in this job role you will be required to clean and tidy the guest rooms by vacuuming, dusting, polishing, sanitizing etc.  You will also collect the dirty linens and towels and replace them as well as checking the levels of other items in the rooms.  The pay can be between $8-$9/hour.
Front Desk Clerk – As a Front Desk Clerk you will process transactions and handle incoming and outgoing guests.  Your primary responsibilities are to deal with customer enquiries and assist them in getting everything they need.  You will need to have a good knowledge of everything the hotel has to offer.  The pay for this role is up to $10/hour.
Night Auditor – Night Auditors will have a similar job description to Front Desk Clerks although the focus of the job is more on handling the financial side to the business.  You will still need to have good interpersonal skills as you will have to handle guests occasionally.  The expected rate of pay is between $8-10/hour.
General Manager – General Managers are required to have oversight over all aspects of the hotels and are responsible for the overall performance of the hotel.  You will also need to be responsible for administrative and financial duties as well as the hiring and training of staff.  The expected salary is up to $66k/year.
Baymont Inn and Suites Interview Questions
After you submit your Baymont Inn and Suites application, you should practice some interview questions like these to prepare yourself.
Why do you want to work here?  You will need to show the hiring manager that you are dedicated to the company so it will help if you have done some research before you go to your interview.
What are your greatest strengths?  Always remember to relate all of your good points to the job, you should use every opportunity to show that you are the best candidate for the job.  Think about what they're looking for in an employee.
How would you deal with a customer complaint?  Handling upset customers will sometimes to be part of Baymont Inn and Suites jobs.  You will need to be able to demonstrate to the hiring manager that you are able to stay calm under pressure and still deliver good customer service.
How would you handle a conflict with a coworker?  It is very important that you can work in a team, so if you have handled a similar situation in your previous employment experience describe here how that played out.
Tell me about a time when you went above and beyond for a customer.  It is important for many of the job opportunities that you can demonstrate good customer service skills.  If you have previous experience that's relevant then describe it here.
Advice For Application Process
If you want to submit a Baymont Inn and Suites job application online you can find the list of available jobs either by searching for Baymont Inn and Suites jobs online or by using the links below to find their website or the Wyndham Worldwide careers page.  Apply online by filling in the online application form and uploading your resume.
For non-corporate positions you will have to apply in person although there isn't an option to download a printable application for Baymont Inn and Suites.  Instead you will need to go down to your local hotel and request a free application from the manager.  Make sure you are well presented and friendly when you meet the manager for the first time.
You will most likely be asked to attend at least one interview during the application process. Sometimes you will also need to have a phone interview first.  The interview questions will mostly be behavioral and ask you to describe different situations and how you would handle them.  Take your time when answering and always reply in complete sentences.
Your attitude throughout the interview is always very important, as you want the interviewer to be able to picture you in a customer-facing role.  It's crucial to be smartly dressed and well presented as appearances are important in the hospitality industry.  Remember to smile and maintain eye contact with the person talking to you.
Also See:
Springhill Suites: Checkout the application page for work at Springhill Suites.
Country Inn And Suites: Use the Country Inn And Suites job application to apply here.
Hampton Inn: See this page for jobs at Hampton Inn.
Econo Lodge: For career opportunities, fill out the Econo Lodge online application.
DoubleTree: See our guide for careers at DoubleTree.
Company Links
http://careers.wyndhamworldwide.com/explorecareers/baymont-inns/listings
http://www.wyndhamworldwide.com/category/our-company