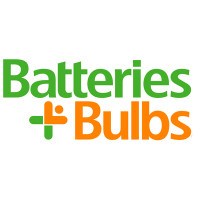 Batteries Plus Bulbs is a company which essentially sells and recycles batteries of different sizes and voltages. You can find the batteries in watches, cell phones, cameras, cars, and many more items.
The company as founded in Wisconsin back in 1988. It traded in only batteries until 2012, when it decided to add lightbulbs into the mix. It was formerly known as Batteries Plus, but changed its name to accommodate the new addition.
There are a number of different jobs on offer at the company. Account manager, sales associate, device repair technicians and retail supervisor positions are all currently available to apply for. These can be found in Texas, Colorado, Florida and Wisconsin, among other places.
There are lots of happy previous employees, proving it can be a great place to start or continue a career. The training on the products and services provided is great," says a former sales associate. "You get to learn a lot and really help people. It is a franchise so experience with co workers/managers may vary."
How old do you have to be to work at Batteries Plus Bulbs?
There is no specific age requirement. However, the minimum working age of the State should be observed.
Company Links
https://www.batteriesplus.com/career