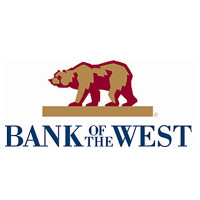 Bank of the West is a commercial banking firm that was first opened in 1874, under the name of the Farmers National Gold Bank of San Jose, California. In 1880, when banknotes became convertible to gold and silver, they bank changed its name to the First National Bank. The name was finally changed to Bank of the West in the late 1970s. A Bank of the West application is an opportunity to work for a company with a rich history.
The Banque Nationale de Paris (BNP) had purchased the bank in 1979 and merged with the French Bank of California. Several other banks and branches were purchased by the company throughout the 1980s and 1990s. In 1995 the First Hawaiian Bank established Pacific One Bank, and three years later, the parent company First Hawaiian Inc. and BNP created a company called BancWest Bancorp resulting in ownership of Bank of the West, which absorbed Pacific One Bank, and First Hawaiian Bank. Today this company is called BNP Paribas'.
The employer is active in many locations around the world, including Europe, Africa, Asia, Oceania and the Middle East. BNP has around 180,000 workers employed globally. Bank of the West operates banks and ATMs in over 700 locations across 19 states of the United States and employs more than 10,000 staff. No wonder they are always looking at hiring more staff and have so many job opportunities.
Bank of the West Careers
Bank of the West is regularly hiring new associates for both entry-level positions and professional career. The most common entry-level position is as a customer service representative, and this could be for either full-time or part-time. To apply for this position, you may not need additional qualifications and experience. Employment with this company is a great career within the finance industry.
For more professional Bank of the West Careers, job opportunities often arise for positions such as underwriters, mortgage lenders, accounting, claims and management. For these Bank of the West jobs you will undoubtedly need qualifications and preferably some experience. You can find out what you need and how to apply for Bank of the West online through their website.
How old do you have to be to work at Bank of the West? You must be 18 years old to apply for jobs at Bank of the West.
Apart from competitive pay rates and flexible scheduling, there are a number of other benefits for eligible employees. Some of these perks may include tuition assistance and reimbursement, incentive programs and employee discounts on banking. After a specified period of experience with the company, employees are entitled to earn up to four weeks of paid vacation on top of the 11 normal paid holidays they offer to all staff. Healthcare coverage, a 401(k) retirement plan, and insurances may also be available. The hours of operation are from 9:00am – 7:00pm Monday to Friday, and from 9:00am – 4:00pm on Saturdays, and Sundays are from 9:00am – 1:00pm.
Job Descriptions & Salaries
Customer Services Representative – The main responsibilities of a customer service representative are to ensure the needs of the customer are met in a friendly and efficient manner. They should also be able to identify and take advantage of sales and cross-selling opportunities. As the first point of contact for customers, they must be clean and tidy and have excellent communication skills. Telephone enquiries are another part of the role, and routine office and clerical duties are also required. The average pay rate ranges from $10.00 – $15.00 per hour.
Branch Manager – The branch manager is responsible for the service and sales activities of the branch, as well as the marketing plan, operating budget, profitability and operational integrity. Overall leadership for other staff is required, and the branch manager must understand and work to achieve the Bank's mission. This position normally requires at least five years of experience. The average salary ranges from $48,000 – $78,000 per annum.
Financial Services Consultant – The main responsibilities are sales and service of consumer loan and deposit products for both existing and new customers. Documentation needs to be completed to establish and maintain new accounts. Assists the branch in meeting the goals assigned through generating new business by a number of methods. Compliance with all procedures and policies of the bank are essential. Operational duties may be required as directed. The average pay rate is from $13.00 – $22.00 per hour.
Business Analyst – The business analyst is responsible for providing complex information and analysis to support projects as well as overall management of a business unit or department, under direct supervision. The analyst assists in developing and documenting business requirements and solutions to solve issues related to business operations. The salary ranges from $46,000 – $135,000 depending on experience and tenure.
Bank of the West Interview Questions
Considering possible questions and answers before you go to an interview can help relieve some of the anxiety many people feel in an interview situation.
What support training would you need to be able to do this job? Depending on the type of position you are applying for, will determine what training you may need. If you have a lot of experience, then you may just need training in that particular bank's procedures and policies.
What would you say are your strong points? Interviewers often want to find out what you think about yourself. You don't need to give them a speech, but perhaps give them 3-5 examples of what you believe are your strong points.
Have you ever had difficulty working with a manager? People are often reluctant to say whether they have, as they think it will impact their job opportunities. It is best to be honest, but if you have had an issue before, try to explain it in a positive manner instead of in a negative way.
What are your long-term goals or career plans? This question is to identify whether you are looking at working for them long-term, and whether you want to advance your career. It's a good idea to have a career plan, and explain to them what you hope to achieve.
What was the most complex assignment you have had? This is to ascertain the difficulty level of tasks that you can manage. Explain what the assignment was, what was difficult about it, and how you went about completing it.
Advice For Application Process
A Bank of the West application must be submitted online. You can search for Bank of the West jobs online through their website. There is no download application form and no printable application form so you are unable to submit a direct application at your local branch. If you find a printable application for Bank of the West, make sure it is a legitimate form. The online application method is a free application.
Make sure your application form is filled out correctly before submitting it. You will need to create a profile or upload one from a third party site to apply online. Once you have a profile, you can apply for further jobs if you were unsuccessful in the one you have applied for. You should be able to upload a copy of your current resume and a cover letter to send with your application.
If you receive an interview, it is good practice to arrive earlier than the appointment time, which shows time management skills and enthusiasm. Research the company beforehand, so that you are better prepared to answer any questions. It is also a good idea to come up with a few questions of your own to ask them, which shows a genuine interest. Steer clear of asking about salaries though unless you are directly asked to comment on them.
Also See:
Northwestern Mutual: See our guide for careers at Northwestern Mutual.
PNC: For career opportunities, fill out the PNC online application.
Capital One: For employment at Capital One visit the application page.
Amscot: Use the Amscot job application to apply here.
Primerica: See our resource page for more information on Primerica careers.
Company Links
https://www.bankofthewest.com/about-us/careers.html
https://www.bankofthewest.com/about-us.html