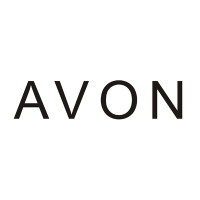 Avon is an American international manufacturer and direct selling company in beauty products, home products as well as fragrance and fashion products. Avon has played an integral role in providing beauty products for women in over 100 countries with over 6 million active sales representatives.
Avon was founded by David McConnell in 1886. McConnell was a door-to-door book seller, who transitioned into selling perfume to make a better living. Avon was founded in New York City and its headquarters are still based there. 129 years later, Avon grosses $9 billion in annual sales.
Avon has a reputation of being a business for women. Avon backs up its support of women by contributing to a number of charitable causes for women's issues. Avon awards a number of college scholarships to Avon representatives and their family members. The Avon Breast Cancer Crusade and the Avon Walk for Breast Cancer have raised $472 million for women's health issues since 2003.
Avon sales representatives can make up to 55% of the beauty products they sell. Sales representatives are also encouraged to grow their income by recruiting other sales reps and becoming a team leader, which allows them to earn a percentage of the recruit's sales on top of their own earnings.
How old do you have to be to apply at Avon?
To apply to be an Avon sales representative you must be 18 years of age. The cost to start at Avon is only an investment of $15. Sales representatives are responsible for purchasing their own catalogs and business tools, which is an extra cost. These items are optional so sales representatives can invest as little or as much as they want into starting their business.
Company Links
http://www.avoncompany.com/careers/