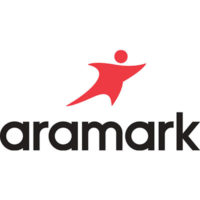 Aramark is the standard for service when it comes to food service, facilities, and even uniforms. They work hard to keep their customers satisfied across the globe. With catering, cleaning, and custom uniforms being only a few of the services offered, the main goal is always customer satisfaction.
From humble beginnings with the Davidson brothers and William Fisherman come together to create Automatic Retailers of America (ARA). Working hard to become the company they are today, they are now run by Eric Foss who was named the Chairman, President, and CEO in 2012.
With locations in 19 countries and over 270,000 employees Aramark was named one of the top 50 Companies for Diversity in 2017. Not only this but they earned a 100% on the Corporate Equality Index in 2015, showing that they are always working on keeping their employees happy and diverse.
Offering a comprehensive benefits package that includes, Medical, Dental and Vision benefits along with Paid Time Off and Vacation. The company also offers a set amount towards its employees earning a Master's Degree or Bachelor's Degree.
On top of the benefits offered the employees are excited to do work that is meaningful. Being able to help customers with their needs and customizing it to their specific company is a big plus. Not only that, but a lot of the management there is understanding and the flexibility that is offered helps with students, new parents, and any other issues that might arise in day to day life.
How old do you have to be to work at Aramark?
Working at Aramark can be an amazing opportunity and can lead to a lot of open doors. Because they are an Equal Opportunity Employer there is not an age limit to work there. They are a student friend company, so if you are in college they have part-time jobs available. Although they do require a GED or High School Degree for their applications, so you must be at least 18 years old.
Aramark Careers
There are many different services that Aramark provides to its clients and with them many various positions that need to be filled. With the focus being on customer service, each position requires a caring and hardworking individual.
Office Worker: The Office Worker's main job is to do data entry for the various locations assigned. They must be able to communicate with clients as well as the other employees around them. Since they are working with sensitive information they must also be trustworthy.
Food Prep Worker: A Food Prep Worker not only prepares the food, but they also must be able to portion the food correctly. Attention to detail is very important in this position. They must be able to follow the recipes given and follow Aramark sanitation standards.
General Maintenance Worker: The job of the General Maintenance Worker is to provide, not only preventative maintenance services, but also customer service support. They must have a Gas fitter certification or be willing to obtain one after being hired.
Payment Services Customer Service Representative: A Payment Services Customer Service Representative must be able to provide support for both internal and external clients. They are responsible for payroll, accounts payable, and expense reimbursement for their assigned clients.
Clinical Dietitian: The role of Clinical Dietitian is to help provide nutritional care to patients. They must be able to customize and keep track of each of their assigned patient's diets. They must be able to administer activities that are related to each of their patients.
Mail Distribution Worker: A Mail Distribution Worker must be highly organized and understand each of the departments responsibilities. They must oversee all deliveries, organize the dock and delivery area, and coordinate with the Accounting Clerk to make sure the packages go to where they belong in a timely manner.
Custodial Services Technician: The Custodial Services Technician must be able to follow a strict cleaning schedule. They must be able to complete each of their assigned tasks in a timely manner to be able to maximize efficiency. They must also be able to organize their cleaning cart properly and maintain janitor closest, and storage areas.
Catering Coordinator: A Catering Coordinator must be able to schedule, set-up, and organize events for clients. They must be able to supervise all employees that are needed for the event to ensure everything runs smoothly. They must be sure that the event organized meets the standards to their client.
Warehouse Worker: The Warehouse Worker must be willing and able to lift, push, and pull at least 50lbs multiple times a day. They must keep record of all incoming items for the correct count, quality and specification. They are required to maintain any logs throughout the day as they receive packages.
Liquor Room Attendant: A Liquor Room Attendant must be at least 18 years of age or older. They must be able to lift 25lbs throughout the day and keep a log of any incoming and outgoing products. They must be able to sit for extended periods of time.
Aramark Application
Applying at Aramark is very easy, all that is needed is an electric copy of your resume and access to the internet. Having an electric copy of your professional references and a cover letter is always a plus when applying for any job.
To submit your application to this company you must do so online. Since the only way to apply is online through their official website, it is important to keep track of what position or positions your applied for.
Keeping track of each of your positions, if applying for more than one, is an effortless way to stay organized and can help you tailor your resume to each one.  Having a different resume for the various positions you are interested can help to put your best foot forward.
Although having one blanket resume for a variety of positions is not a terrible thing having different resumes showing your different talents can be beneficial. For example, having a resume specifically customer service jobs and then having a resume specifically for office jobs can help showcase the skills you want an employer to focus on.
Once the interview is scheduled be sure to print a copy of the resume you submitted. If you have more than one this is an important detail. Be sure to dress professionally and have it ready the night before so you are not late. Doing some light research on the company and preparing two to three questions for after the interview is always a plus.
Facts about Aramark
Being able to work at a job that allows you to make a difference is a fantastic opportunity, but enjoying the company of your coworkers is even better. This is the culture that you expect to find at Aramark, the management is understanding and your coworkers are kind.
Having been recognized by the disABLED Magazine as one of the top 50 employers to provide a positive working environment is quite an accomplishment. They were also recognized as one of the World's Most Ethical Companies.
With all the different companies that Aramark works with and for there is one skill that each of the employees needs to have. Because their goal is make each of their customer happy, the employees must have customer service skills, and each of them do.
Aramark launched "Feed Your Potential 365 Campaign" to help employees and families create healthier meals. It'll give them the know how to cook safely and choose the right foods for their family.
COMPANY LINKS