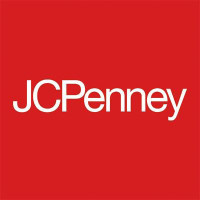 JCPenney is one of the country's leading retailers. They offer products across a wide range of categories including fashion, apparel, home furnishing and decor as well as jewellery and accessories. Their large stores also have in-house services such as salons, optical departments, wedding registries and portrait studios.
They have over 1,000 stores across every state except for Hawaii and are also a leading retailer online. Their online turnover is over $1 billion and has been growing steadily in the past few years. Their online store allows them to sell and shipt their products to many parts of the world. With a long history and a strong benefits package, they are an ideal place to work for somebody interested in retail.
Types of jobs at JCPenney
JCPenney offers jobs in three distinct areas – Corporate, Supply Chain, and Stores. Corporate jobs involve work in their head office and regional offices ensuring the development of their retail business as well as support for all the stores. Supply Chain jobs involve the fulfilment and management of orders from the warehouses to the individual stores. Store jobs involve working directly at one of the chains many stores.
Finding a job you are interested in
To apply for a job at JCPenney, you can first identify the opportunity you are interested in from the JCPenney job listings. These listings are divided across the three areas that they recruit within (Corporate, Supply Chain, and Stores). The first choice is therefore which area you are interested in working for.
To find the right job for you, you can filter the listings by region if you are interested in applying to a specific location. Each listing displays a description of the job role along with the requirements of that role. It is important to make notes of the requirements to understand that you qualify, as well as read the job description to understand whether the position is suitable for you.
Once you have found an intersting job fill the application form for JCPenny to apply for the job.
Getting more information
If you find that you need additional information about a role you are or might be interested in, the e-mail address of the recruiter is generally listed on the job listing page. E-mailing the recruiter directly can be a good way to show your interest in the role, as well as to get information to prepare a good cover letter.
Applying for the job
Once you have found an opportunity that you are interested in and for which you fulfil the requirements you can then apply for the specific opportunity on the website directly. However, before you start sending your application you should make sure to prepare your CV as well as a cover letter tailored to the job role that you are applying for.
When you have your documents ready, you can fill in the application form for a job at JC Penney. To apply for the opportunity you click "Apply now" next to the job description. Clicking the button will take you to an online job application where you will need to register for an account.
Once you've completed the registration and received a username and password you can login and submit an application. The application form will ask for your personal information as well as C.V., references and answers to specific questions related to the job role you are applying for.
After the application is submitted
Within a few days or up to a week, you should receive a reply back from JCPenney. The next step will involve an interview which can be either over the phone or in person depending on where the position is located. For most store jobs the interview would take place at the store to which you are applying.
JCPenney Career Pages
The career pages of JCPenney has all the currently open JCPenney jobs across the country. They also provide additional information about the benefits that JCPenney offers along with answers to the most common questions asked.