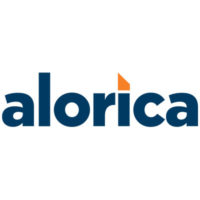 Alorica is a company that focuses on managing relationships between other companies and their customers. It also provides advice and support to businesses. These businesses include media, retail, and the entertainment industry. This company also partners with many healthcare organizations to assist both patients and healthcare workers.
This company was formed in 1999 by current CEO Andy Lee. The company's headquarters building is established in Orange County, California. It has grown into one of the largest outsourcing companies in the world.
The company handles millions of customers every year, and they employ almost 50,000 people in North America. It has also recently won both an American Business Award and American Advertising Federation award. It has a wide range of work spaces, including call centers and offices all around the United States.
Employees of the company have access to many benefits. Some of these include health insurance and paying for some of the employee's tuition. It also offers the opportunity to work from home. This company offers a 401(k) program for most employees, and includes pay for training and holidays or sick days. It also offers an employee discount on some services.
People enjoy working here for many reasons. For example, almost all of the promotions in the company come from within. Employees also have access to salary bonuses and volunteer opportunities. Because this is a global company, there are also many travel opportunities.
How old do you have to be to work at Alorica?
This company requires employees to be at least 18. It also prefers employees to have a high school diploma, and a year or two of experience. Other qualities that this company looks for in employees is dedication and innovative thinking.
Alorica Careers
Alorica offers many different types of careers all around the country. Entry-level jobs can range from a customer service representative to recruiting. They also host events in different cities to recruit new employees. There are dozens of branches hiring all over the country.
Customer Service Representative: Customer Service Representatives speak directly to customers through phone and email. They handle complaints and questions that the customer may have. If a customer wishes to buy a product, the Customer Service Representative may also handle the sale. This is the most common career that this company offers.
Desktop Support Associate: A Desktop Support Associate provides both employees and customers with technical support. They also fix and maintain the technical equipment used in the office. If needed, a Desktop Support Associate makes sure that company and client information is secure.
Customer Care Sales Consultant: Customer Care Sales Consultants sell products to customers. They assist newer employees on how to make a successful sales call. They also handle customer concerns and requests when needed.
Human Resources Assistant: A Human Resources Assistant helps make sure that the Human Resources department runs smoothly. They complete office chores such as faxing or filing. HR Assistants also keep track of new employees, employee leave, and employee benefits.
Recruiter: Recruiters find new people to work at the company. They often look in online job boards or universities to find potential employees. Recruiters interview potential employees to see if they are qualified to work for the company. They may also provide advice to managers on how to improve the hiring process.
Helpdesk Agent: A Helpdesk Agent communicates with customers when they have a problem. They also enter customer information into the filing system. Helpdesk Agents use their knowledge and surroundings to try and answer any questions that the customer may have.
Pharmacy Technician: Pharmacy Technicians work with customers and their prescriptions. They communicate between the doctor and the patient to make sure the customer receives proper medication. They also answer customer questions and address concerns over the phone or through email.
Talent Acquisition Recruiting Assistant: A Talent Acquisition Recruiting Assistant helps the Human Resources department with the hiring process. They schedule interviews, update records, and report on activities. They also work directly with managers in the hiring process. They may conduct post-interview follow ups, and handle things such as drug testing and applications.
Training Trainer: Training Trainers ensure that new employees are properly trained. They offer mentoring to new employees, and write reports on their performance. They also inform managers of employee progress. In some cases, they may offer suggestions to new employees, and perform basic office chores.
Eligibility Screener: Eligibility Screeners work between patients and hospitals working with Alorica. They make sure that patients and the patients' families know what eligibility is, how to qualify, and answer any questions they may have. They also document and process important patient information. Eligibility Screeners talk to hospital and social care workers to keep patients healthy and satisfied.
Alorica Application
To apply for a job at the company, go to its website and click on "Careers". It offers a search bar to look for a particular job. Clicking on the job link will lead straight to a page with a button to apply.
There are online applications for every job posting. Potential employees can also contact the specific branch on the phone. They may also visit the branch in person to fill out an application. This company hires for a variety of different positions quite often.
When filling out the application, make sure that every blank is correct, and that there are no misspellings. Also, try to have a little personality in your application, and not be too dull. Finally, applicants should always send a follow-up email to see how the application was received.
Resumes should be no longer than a page, and they should include all relevant skills and experience. Good resumes also include contact information, and details about a potential employee's education.
Potential employees should always dress professionally in interviews. They should also make sure to make eye contact with the interviewer. Keep an from being boring by relaxing and maybe sharing a funny story or hobby.
Things To Know About Alorica
This company has a very diverse work force. It has branches all over the world, and it makes sure that its employees are interesting and dedicated. This company also has a special job strictly for finding new talent to come and work for them.
This company has won many awards for their work. The majority of its business partners are Fortune 500 companies. Recently, it has been in the news for expanding many branches across the United States. The company's website includes features such as blogs and videos to keep potential employees engaged. This also shows how up to date the company is on technological advancement.
Alorica is known mostly for its dedication to customers. It is an international company, with offices in over 100 global locations. This company uses innovative ideas to provide better service to its clients. It has also been named a leader in its industry multiple times.
This company is an Equal-Opportunity Employer. It also offers many volunteering opportunities, and ways to give back the community. This company also has a program designed to directly help veterans. The company has a program dedicated to hiring millennials who are new to the workforce, as well.
COMPANY LINKS