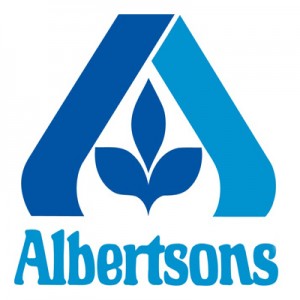 Great customer service is one of the values of Albertson's, and if you're capable of providing it, you're great for a job here. Positions include Courtesy Clerk, Cashier, Customer Service Clerk, Barista, and Manager. These top interview questions are asked to help them find the best associates.
Albertson's Interview Questions
Here are common questions asked when interviewing with Albertson's.
Tell me about yourself. This is where you sell yourself. Discuss previous positions and how you excelled in them. Also mention school and your personal life and how you're a dependable person. 
Where do you see yourself in 5 years? This is a trick question asked to see if you have goals set for yourself. Talk about moving up within a company and how you think this job will help. 
How would you rate your people skills? Use a 1-10 scale rating and rate yourself as high as possible. You'll be working with people every day, so you should see your people skills rating as high. 
How would you deal with an upset customer? Describe a situation at a past job where you had to help an angry customer. Explain how you fixed the situation and the outcome. 
Why would you be a good fit for Albertson's? Here's another chance to sell you. Discuss your work ethic, how great of an employee you are, and how dependable you can be. Give specific examples. 
What would you do if you suspected a coworker was stealing? Give the process you'd take if you assumed someone was stealing. Tell them the steps you would take. 
What is your availability? Open availability is always a good thing, but if school or a second job interferes with your schedule, they need to know ahead of time. 
A customer needs help finding a product but you're busy with a cleanup, what do you do?  Your answer should be that you stop what you're doing to assist the customer. He/she is your priority. Put up a sign around your cleanup and assist them.
These are generic questions asked in retail positions, but the will explain the customer service process.
Interview Tips
Entry level employees go through a one on one interview, whereas those applying for management positions go through a series of interviews. Managerial candidates should come in with work experience, preferably in a manager or supervisor role.  The hiring process takes about two weeks, so candidates shouldn't follow up directly following an interview.
Potential employees should dress in business attire. Don't wear sneakers or jeans. You should be well spoken and answer questions as clearly as possible. Body language is also something they pay close attention to, so sit up straight and try not to fidget. Also, if possible, keep from rocking back and forth and looking around. Make eye contact with the interviewer.
Experience isn't always needed for entry level associates, but it is a bonus to have it. They prefer to higher those with grocery store and/or cashier experience. If you lack experience in those specific areas, let them know other skills you've learned that will help you in your position.
These top interview questions will help your provide the right information to secure a position with Albertson's. Remember to remain confident and wear a smile.