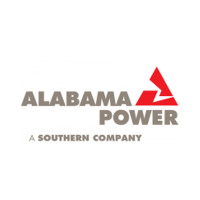 Alabama Power is an energy company based in Birmingham, Alabama.  It is one of the subsidiaries of the Southern Company that also runs Georgia Power, Gulf Power and Mississippi Power.  To find out how to apply for Alabama Power online, follow the link at the bottom of the page to submit your Alabama Power application.
The Southern Company is one of the leaders in the industry in the USA, providing energy for over 4.3 million customers through all of its utilities.  Alabama Power originally started as Alabama Traction, Light and Power back in 1906 for which the Southern Company became a holding company in 1924.
Alabama Power, as the largest subsidiary of the Southern Company, has its hydroelectric plants based mainly around the rivers of Tallapoosa, Coosa and Black Warrior.  There are also other plants based in other locations around the state that use other fuel sources for electricity generation including coal, oil and natural gas.
The company mainly provides electricity to both residential and business properties, but also provides a number of other products and services.  They also offer heat pumps and water heaters as well as many other electrical appliances.  There are options for outdoor lighting either for decorative or security purposes.  In addition they provide assistance to people affected by various natural disasters.
Alabama Power Careers
Alabama Power careers are very varied.  There are some entry-level positions in the areas of Customer Service, as well as many technical and specialist positions, some of which will accept applications from inexperienced candidates for training but most will require not only extensive experience and knowledge but also appropriate degrees and technical qualifications.
They are also hiring for Alabama Power jobs in the corporate fields of Human Resources, IT, Marketing, PR, Risk Management, Project Management, Communications and Finance and Accounting among many others.  Due to the specialist nature of the company and its services, preference will be given to candidates with knowledge of the industry.
How old do you have to be to work at Alabama Power?  You must be at least 18 years old to apply for jobs at Alabama Power.
Most locations and customer service lines operate 24 hours a day, 7 days a week.
There are many benefits to Alabama Power jobs, not least the competitive rates of pay and the many opportunities for further training and advancement as well as paid time off.  Most full-time employees will also be entitled to a health insurance package including medical, dental and vision along with 401(k) retirement plans and other insurance options.
Job Descriptions & Salaries
Customer Service Representative – As a Customer Service Representative you will need to be very customer-focused and have an extensive knowledge of the services run by the company so that you can assist customers with their enquiries.  You will also help to process service orders and handle transactions and payments.  The average pay is usually $10/hour.
Meter Mechanic – The primary responsibilities of a Meter Mechanic are to test the equipment to ensure that they are usable and pass all necessary performance and quality standards.  Mechanics also carry out maintenance to customers' meters by troubleshooting and fixing issues.  You will need a driving license as travel will be required.  The expected pay is $15/hour.
Technical Engineer – There are various job opportunities for different types of engineers including System Operations, Core Network and Emergency Action Plans.  For these roles you will be expected to monitor the systems and provide fixes to issues and be a problem solver.  You will need to incorporate new practices into the existing systems.  The salary can be up to $60k/year depending on experience.
Maintenance – There are many careers available working in the maintenance section of the industry for Engineers, Specialists and Supervisors.  Candidates will need thorough knowledge in the area they are applying for to be able to carry out scheduled maintenance on the equipment in the plants as well diagnose issues and install new machinery.  The salaries range from $50-100k/year depending on position and experience.
Alabama Power Interview Questions
Interview types will differ depending on the position you apply for with your Alabama Power application, but you should prepare yourself by practicing common questions.
Why do you want to work here?  Almost every candidate will be asked this question so make sure you have an answer prepared that is personal to you but also shows that you know about the company and what they expect from their employees.
How do you cope working under strict deadlines?  You will be expected to be able to prioritize and manage your time effectively.  If you have examples from your previous career experience then that will help your answer.
What relevant experience do you have?  You can highlight the most important parts of your resume and expand on them.  It always helps to give specific details to do with technical skills and how long you worked at other places.
What have you done to improve your skills?  You can talk about any further training you may have undertaken and how it is relevant to the job description.  This doesn't have to necessarily be technical skills but could also be leadership, presentation etc.
What do you think are the most important attributes needed for this job?  You need to answer showing that you understand the job role and its function within the organization, make sure you understand all the specifications before you enter the interview.
Advice For Application Process
If you search for Alabama jobs online you can find a list of their current vacancies at your local plant if you want to make a direct application or find opportunities further afield.  You can also use the links on the page to find openings across other subsidiaries of Southern if the desired position isn't available.
Once you have selected the role you want you can apply online by filling in their online application form.  You can't download a printable application for Alabama Power.  Most locations also won't provide a free application on-site.  The best way to apply is to submit an Alabama Power job application online.
The application and interview process will be different depending on what type of employment you apply for so be sure to check the exact specifications.  Some interviews may be conducted by a panel.  You will be asked situational and behavioral questions along with specialist questions about your field of expertise.  Some jobs may require written and skills tests.
In your interview make sure you turn up well presented and smartly dressed.  It's important to give off the right first impression.  Begin with a firm handshake and smile and make eye contact with your interviewer.  The entire application process can take up to a few months depending on what position you applied for, you may need to follow up after your interview.
Also See:
NiSource: Visit the job application for NiSource to apply today.
Tesoro: For employment at Tesoro visit the application page.
Pepco: Visit the job application for Pepco to apply today.
DIRECTV: For employment at DIRECTV visit the application page.
National Grid: National Grid offers opportunities for both, beginners and experienced roles.
Company Links
http://www.alabamapower.com/about-us/career.asp
http://www.alabamapower.com/about-us/home.asp?nav=footer_about