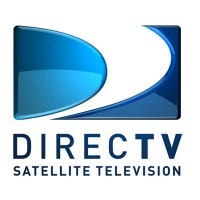 DIRECTV is a leading provider of premium digital television services that provides pay-TV service to customers in the United States and Latin America. The company has a network of installers and service technicians at more than 100 locations in the United States. About half of the home service providers are owned and operated directly by the company.
The television service was founded in 1990 and launched in 1994. It grew rapidly. Its service reached one million customers by 1995, ten million customers by 2001 and 15 million customers by 2005. In 2010, it reached more than 27.5 million customers and became the world's largest pay-TV provider. Today it provides service to more than 39 million customers.
The company prides itself on creating more than just pixels and hertz. It strives to revolutionize what its customers see around the world and focuses on creating unrivaled entertainment experiences and to win customers for life. It is always searching for the next technological breakthrough and seeks to make entertainment technology dreams into reality.
The company fosters career success by providing ongoing learning and development opportunities. The company focuses on helping employees build their skills, strengthen their networks, and explore internal job listings. The Career Development and Planning Guide offers personal growth through career interest and strength assessments.
DIRECTV Careers
The television service hires individuals in a wide variety of job types including customer care, engineering and technology, in-home service and installation, content and programming, root sports and revenue and marketing. It also provides student internship and rotational development programs and strives to help veterans transition from military to civilian careers.
The company offers employees a comprehensive package of pay, benefits and work/life programs. Base pay is market-competitive and performance is rewarded through a bonus program. Retirements include a 401K savings plan with matching contributions and, in some cases, a pension plan. Work/life programs include sick pay, support for major life events (such as the birth of a child), scholarship programs for employee's children, and discounts on DirectTV services.
How old do you have to be to work at DIRECTV? You must be 18 years old to apply and most positions require a high school diploma or GED. Check out the requirements for the job you are applying for. Some positions also require a valid drivers license and student interns must maintain a GPA of 3.0. Company hiring criteria for many positions includes pre-employment screening, drug testing, criminal background check, and motor vehicle records check.
Get Your Degree!
Find schools and get information on the program that's right for you.
Powered by Campus Explorer
DIRECTV is an equal opportunity employer. The company salary and benefits are market-competitive. Many positions include a generous employee discount on service and at retail locations.
Hours vary by location and position so contact the store directly for detailed hours of operation. Typical stores hours are from 8:00am to 8:00pm but some locations open earlier or stay open later. Many stores have limited hours on Sundays and at 10:00am and close at 5:00pm.
Job Descriptions & Salaries
Student Intern
Student Interns work in a variety of jobs including software engineering, video production, forensics analyst, technical operations, business intelligence and user experience. Internships last 12 weeks. Interns work on real projects and develop meaningful relationships with mentors. Job assignments vary by job type.
Customer Service Representative
Customer Service Representatives work as members of a Sales and Support Center Team. They respond to customer inquiries, provide information to customers, troubleshoot customer issues, answer billing questions, and accept customer payments. Customer Service Representatives receive a full benefits package including paid vacation, medical insurance and a retirement package. 
Satellite Installation Technician
Satellite Installation Technicians install equipment, run necessary cable, and program and calibrate equipment. They are also responsible for ensuring adequate stock and supply levels, following safety policies, and maintaining records of installations, services and repairs. 
Field Supervisor
Field Supervisors serve as a point of contact for field operations. They are responsible for finding solutions to problems and assuring that quality assurance standards and met by field technicians. They also develop and implement policies and procedures and conduct safety, quality and customer service training.
Project Manager
Project Managers work on 2-4 projects at a time. Projects can be either large or small scale and will be in various stages of implementation. They lead project teams coordinating with internal team members and third party partners. Project Managers create contingency plans and are required to prepare launch go/no go checklists.
DIRECTV Interview Questions
Here are some typical interview questions that will help you prepare for your interview.
Why would you like to work at DIRECTV? This interview question is asked frequently by hiring managers. Take the time to learn about the company and why you would like to work for them.
Do you have previous experience? This is an opportunity for you to talk about similar work experience that you have. Talk about positions you have held that had similar duties. If this will be your first customer service job, talk about when you've worked to troubleshoot and solve a problem for someone. If you've already had experience in this area highlight it. Focus on your successes.
When are you available to work? Use this question to talk about when you can start and what your typical availability. Retail stores and field positions often value flexible employees while corporate and office positions typically need someone who can maintain a consistent schedule. Do not bring up scheduling conflicts unless it is absolutely unavoidable.
What are your strengths and weaknesses? Talk about any strengths and weaknesses you think are applicable to the position. Imagine you are in the position and thing about what will make you a great employee. For instance, field technicians must be able to problem solve and troubleshoot on the spot.
Do you consider yourself a leader? Answer this question honestly. If you don't feel you are a leader explain why in a positive way. Say you are an excellent team member who is great at following instructions.  If you feel you are a leader then talk about what makes you a leader. Are you great and staying organized and motivating others?
Advice for the Application Process
The DIRECTV application process helps hiring managers determine if you will fit in well with their culture and if you will be a productive member of their team. The company has a robust human resources department and the hiring process will be formal for most DirecTC jobs. You can DIRECTV Jobs online, download an application form or ask about openings at a retail store.
Demonstrate a positive attitude and be respectful to employees and managers. Wear clean clothes even if you are just there to ask about openings. In general, business-casual or typical casual clothing is appropriate for most interviews. Be sure you are well groomed and your clothes are clean.
Take time to prepare for the interview. Plan ahead and Do some homework. Learn about the company and the position. Bring a list of skills and experiences to the interview that you want to be sure to mention. You can refer to it during the interview. Also prepare any questions you have and write them down so you remember to ask them.
Be polite and gracious. You will probably need to wait to learn if you got the job. Ask the interviewer about how you can follow up on the hiring status or on future job openings.
How to apply for DIRECTV job online? Follow the links below, to find a DIRECTV job application online, obtain a printable application for DIRECTV , and to apply for jobs at DIRECTV.
Also See:
Old Dominion: See our resource page for more information on Old Dominion careers.
Comcast: Visit the Comcast application.
Kansas City Power & Light: Checkout the application page for work at Kansas City Power & Light.
Seattle City Light: For career opportunities, fill out the Seattle City Light online application.
Duquesne Light: Visit the Duquesne Light application.
Company Links