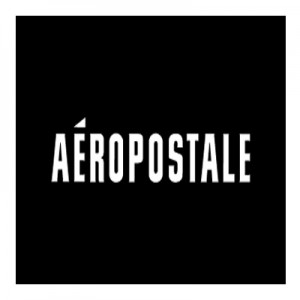 If you love great fashion at an affordable price, you probably love Aeropostale, and if you're looking for a fun place to work, it's a great place to start. The positions inside the store are Sales Associate, Stock Associate, Cashier, Assistant Manager, and Store Manager. These are the top interview questions for the sales and stock associates, and they will help you envision what the meeting will look like.
Interview Questions
These are a few questions asked for interviews with this retail store, even though the interview style may be different.
Why do you want to work for Aeropostale? Explain how much you love the store and the clothing. Obviously you applied because you like the brand, so showcase that for the interviewer. Your answer also demonstrates your ability to sell the product.
How would your family/friends/coworkers describe you? Your descriptions should revolve around your personality, work ethic, and how people can depend on you. If you've had previous work experience, describe what coworkers thought.  It gives an idea of you as an employee.
What are some of your favorite clothing brands? Your first answer should be Aeropostale. Explain why and what you like about the brand. Any other brands should be those that are similar in style. For example, you shouldn't name a shoe store.
Do you have any retail experience? Many potential employees are teenagers that haven't held jobs, and it's a great place to start. However, they do look for employees that have experience since the job can be somewhat demanding. If you lack experience, explain how they'll benefit from hiring you.
Are you comfortable talking with customers? Yes, of course you're comfortable, since you're applying for a retail position. Answer by describing how you would approach customers, and also how you would make their shopping experience better.
Describe a pleasant shopping experience. This question is asked so the manager can learn what customer service is to you. You should explain why it was pleasant and what the sales associate did to make it that way.
Can you go around the store and put together an outfit? When working in a retail store, there are often times when you'll need to create outfits for customers, especially if they're shopping for someone else. Show them your unique style.
What are you favorite hobbies? Talk about things you do outside of work, in your personal life or at school. Will your activities interfere with work?
This is just a short example to the interview, but these questions will help make you ready.
Interview Tips
Interviews with Aeropostale can be on the spot, one on one, or in a group setting. On the spot normally occurs when turning in an application. You will need to physically go to a store for an application, and you should fill it out and return it the same day; go in prepared for an interview. If a store manager is available, he/she may interview you then.
One on one interviews typically take about thirty minutes. Try to give as much information about yourself as possible, while answering the questions honestly and with confidence. Group interviews are bit more challenging since you may feel as if you're competing with the other candidates.
Depending on the manager, the interview may be different at one location than another. If they decide to ask specific people questions, make sure you have an answer for each one. Never answer with "I don't know." If they ask questions as a free-for-all, speak up, but don't interrupt someone else that's already speaking. Show respect for the other possible associates.
Aeropostale is a fun store, and your interview can be fun, so try to relax. These interview questions give a general idea to what they're looking for, so practice, practice, practice.