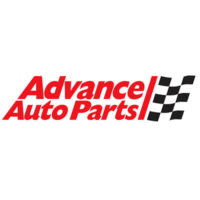 With its headquarters located in Roanoke, VA, Advance Auto Parts is one of America's Top Automotive aftermarket parts and service providers. The company offers a variety of automotive parts and services from Air Filters to Transmissions and Drive trains.
Arthur Taubman purchased a total of three Advance Stores from the Prep brothers in 1932. In 1985, it became Advance Auto Parts. It became a privately traded company in 2001. Since then, it has continued to grow.
Operating a total of 5,300 stores in almost 50 states in the United States, Puerto Rico, the Virgin Islands and Canada, automotive care has never been more convenient.
Advance Auto Parts employees enjoy a number of amazing Healthcare benefits such as Medical and Dental care. Employees are also entitled to Financial Benefits such as 401K, Stock purchase plans, Commuter and Legal plans and company assisted Insurance plans.
Advance Auto Parts is a fantastic place to work in. It takes pride in being an equal opportunity workplace. Management acts as both coach and mentor with the goal of ensuring success for both their employees and the company.
How old do you have to be to work at Advance Auto Parts?
To be a part of the team, you must be at least 18 years of age. You must be eligible to work in the country where the position you are applying for is located.
Advance Auto Parts Careers
The company offers a wide variety of career opportunities. Each work position will take the full advantage of an applicant's expertise for the job. Careers in Retail, Commercial, Corporate, Supply Chain and WORLDPAC are available for all qualified candidates. Listed below are some of the job opportunities that you can apply for.
Salesperson: A Salesperson is responsible for providing GAS2 personal service to visiting customers and phone support for calling customers. They ensure that personal and store sales requirements are met, provide basic services such as battery installation. They are responsible for the store's inventory related to tasks, store cleanliness while maintaining the company's operational excellence standards.
Machinist: A Machinist directly works on various types of machine shop tasks. With the use of specially designed tools and machinery, they ensure that tasks such as cylinder heads valve grinding and engine block boring are completed in a timely and efficient manner while observing the prescribed safety rules and regulations.
Delivery Driver: Delivery Drivers are responsible for picking up, staging and efficient delivery of automotive parts to commercial customers. Drivers are also required to ensure that daily collections of credit accounts are accomplished. They are also in charge of store cleanliness, truck stocking and dropping off weekly and monthly sales flyers to existing and perspective customers.
WORLDPAC Delivery Driver /Warehouse Teammate: WORLDPAC Delivery Drivers/Warehouse Teammates are responsible for keeping the vehicles fueled, picking up and delivering merchandise, maintaining and storing tools such as pagers and keys. They ensure that documentation and records are accurately verified while following the prescribed safety rules.
Forklift Technician: Forklift Technicians are in charge of ensuring that machinery is in excellent working order. They are directly responsible for diagnosing and performing mechanical, electrical and hydraulic repairs to equipment such as Forklifts, Jacks, Order pickers and other material handling managing tools. Safety rules should be observed at all times.
HUB Order Puller: HUB Order Pullers are responsible for pulling and preparing customer orders, receiving and storage of replenishment stock, ensuring that paperwork are completed effectively and efficiently accomplished, ensure that replenishment stock is sorted properly into designated areas and that all equipment related problems are reported immediately.
HUB Inventory Specialist: The Hub Inventory Specialist reports directly to the General Manager and is primarily responsible for day to day HUB Operations. The HUB Inventory Specialist also ensures that HUB orders are pulled from the inventory and shipped in a timely manner and works with the store's management team to complete all tasks.
Inside Sales Representative: Inside Sales Representatives are primarily responsible for selling automotive eSales products by ensuring that customers are given "best fit" eProducts depending on their business. This is done by evaluating the customer's needs, presenting Full-service demonstrations and effectively communicating with customers about new product features and eServices.
Auto Parts Commercial Account Sales Representative: Auto Parts Commercial Account Sales Representatives' primary responsibilities include identification and development of Commercial accounts as well as to ensure increase in sales thru telephone. They are also in charge of ensuring the quality and growth of customers that are assigned to their bucket.
Automotive Paint Technical Representative: Automotive Paint Technical Representatives ensure that sales numbers increase by calling potential new customers and by contacting existing customers. This is done by asking customers about their needs, finding solutions by offering available company programs and ensuring that customer complaints and problems are reported to the store manager in a timely manner.
Advance Auto Parts Application
To find a career that will maximize your potential and skills, just log in to the company's website. There are a number of opportunities available in multiple capacities and locations throughout the United States and other countries.
Online applications and In Store applications are available for individuals seeking employment in the company. Simply log in to the web site or visit an Advance Auto Parts store nearest you.
To apply online, simply go to the company's website, go to career opportunities, and find a job that fits your profile and availability. Make sure that you create an online account so you can apply for the available positions.
When preparing and submitting your resume, please make sure that you include your complete personal information including your age, address and contact information. Educational attainment may also be a requirement depending on the position you are applying for.
If you are scheduled for an interview, please make sure that you are prepared with basic information about the company and the products and services that they offer. Make sure that you wear clothes that are clean and be presentable.
Things To Know About Advance Auto Parts
Advance Auto Parts is committed TO BE THE BEST automotive parts and services in the business. It prides itself in being an equal opportunity employer. AAP's mission is to work as One Team and is driven by values and principles.
On February 21, 2018, the company presented its financial results from the 4th Quarter of 2017. AAP saw an increase of 56% in free cash flow despite the challenging situation of the sales environment.
The company is known for not only providing the best solutions to all their customers but also coaches and values its employees by inspiring and building their self-confidence.
Aside from providing excellent customer service, the company is known for its strong desire to help the community. AAP regularly partners with JRDF, United Way, Building Homes for Heroes, the American Red Cross and Advance Cares.
Application Links
Company: https://shop.advanceautoparts.com/
Careers: http://www.advanceautoparts.jobs/
Application: http://www.advanceautoparts.jobs/