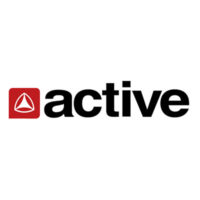 As one of the premier streetwear, surfing, snowboarding, and skateboarding companies in the California area, Active Ride Shop has an extensive collection of skateboards and accessories, clothing, footwear, and miscellaneous electronics.
Established in 1989 they have opened shops across Southern and Central California. Amateur skateboarders who know about skate goods, footwear, apparel, and accessories have curated each item in their inventory. They aim to give shoppers access to the best skateboarding brands ranging from Birdhouse to Stussy.
As a result of their success, Active Ride Shop has gathered support from pro skateboarders including Austin Smith, Keegan Valaika, Jamie Thomas, and more.
Much like most retail establishments, the company offers their employees a discount on merchandise as well as a casual work environment. Since they have the tendency to hire people with an interest in skateboarding, surfing, or snowboarding it creates a phenomenal socially driven environment for their employees.
One of the most remarkable features of Active Ride Shop is the company takes care of their employees as if they were their own family. With a socially driven environment, employees have the chance to get to know one another and build friendships outside of work. Many of their employees work either part time or full time as the company is flexible with hours and accommodates to your schedule.
What's the Age Requirement for a Career at Active Ride Shop?
In order to find a career with Active Ride Shop, you must be at least 16 years of age, though you will be required to obtain a work permit once you are employed. This is to ensure you work a maximum of 18 hours per week during the school year. To avoid the work permit penalty, potential employees should be 18 years or older.
Active Ride Shop Careers 
Cashier
As a cashier, you will be responsible for assisting customers while they're checking out. This will include removing security tags from merchandise, placing transactions, and helping customers with their method of payment. Depending on the number of employees available during your shift, you may also be required to answer customer questions about products and services.
Floor Sales Associate
Working in sales is another popular position with Active Ride Shop and is recommended for people who enjoy talking to customers while they browse through the store. You will be responsible for giving a friendly greeting as customers enter the store, making sure merchandise is properly placed, assisting with finding sizes and styles, as well as giving advice on items for sale.
Creative Marketing Associate
As a creative marketing associate you'll have to be a creative minded worker that has experience working on visual marketing productions. You will be able to pitch ideas to the marketing team pertaining to advertisements and other promotional materials to help bring more customers into the store. Typically you will need to have experience with videography and photography.
 Receiving Clerk
A position as a receiving clerk is great for individuals who have experience with managing stock, loading freight, and filling orders. You will be responsible for opening boxes, counting products, and report your findings to your team lead. After the incoming merchandise has been totaled, you will then be asked to tag the merchandise with the related prices. Receiving clerks will be required to list boxes of about 45-50 lbs.
Inventory Management Associate
Inventory positions are similar to warehouse positions, except they are based in-store. As an Inventory Associate, you will maintain control over all of the products that are delivered to each store. This includes restocking shelves, placing signage, dealing with returns and defected products, as well as loss management.
Key Holder
As a key holder, you will typically have more responsibility because you will have a set of keys to the store. You will be responsible for opening and closing in the absence of a store manager or assistant manager. Key holders will also have secondary responsibilities such as cashiering, sales, or inventory.
Driver
If you're interested in a career that is constantly on the move, as a driver you're responsible for conducting store deliveries of products from the warehouse to retail locations. You will also be required to have a valid license and you will be provided a company vehicle.
Administrative Customer Service Representative
Customer service positions are similar to administrative positions as they are available at Active Ride Shop's headquarters. With a clerical position you will be required to maintain customer files, and assist with customer questions and concerns.
Active Ride Shop Application
Applying for a career with Active Ride Shop is simple as there are 2 main application options. You can either email your resume and cover letter to their HR department at humanresources@activerideshop.com or you can download and print their application and fax it to Active Human Resources at (951) 727-9524.
The store does accept both in-store and online applications, though it's preferable for you to submit your application online so it can go through the appropriate screening processes.
The application itself is quite straightforward and gives you the ability to enter your job interests, availability, educational background, related skills, and more. It is important to answer all of the questions truthfully to ensure you're matched with the right career for your skill set.
If you decide to forego the application and submit your resume, it is important to create a new and unique cover letter for your desired position. Also, make sure your resume is easy to read and that it thoroughly explains any past retail or corporate work experience you have.
During the interview process, you should be prepared for a group consisting of 10 other people interviewing along with you. In the event that you stand out amongst the other potential employees, you will then be offered a quick 1 on 1 interview with the managers of the store. You can typically expect to be asked questions about different skateboarding, surfing, and snowboarding brands.
Things To Know About Active Ride Shop
Active Ride Shop is quite involved in the extreme sports industry and they have 2 skate teams called Active Pro Team and Active AM Team. The teams regularly visit the Active Ride Shop skate park and spend time with their fans and fans of the brand.
The company focuses on creating a very relaxed and positive culture when it comes to skateboarding by encouraging people of various ages to take advantage of extreme sports and to live out their dreams.
They host a variety of different events such as an annual Ladies' Night, and warehouse sales. By encouraging community engagement it has helped to establish them as one of the premier extreme sport retailers in California. Active Ride Shop is also well known for their support of women in extreme sports, as they help to host promotional events for groups such as Spice Girls Skate, Adidas, and Element Women's.
They also give back to the community by offering public admission to their skate park. The most renowned events that they host are called Weakdays where fans can skate with their favorite pro skaters and enjoy pizza and drinks. These events are available free of charge and are hosted in their skate park located in the company's warehouse.
COMPANY LINKS
http://www.activerideshop.com/