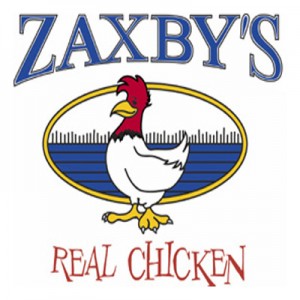 Zaxby's is a chain of fast food restaurants that is primarily found in the Southeastern part of the United States. They offer such products as chicken wings and chicken fingers, as well as salads and sandwiches. There are around 600 locations found in America.
Originating in Athens, Georgia, it has become a mainstay in these Southern states as a go-to fast food restaurant. They have an association with local colleges and sponsors local sports teams by being the "Official Chicken of Sports Fanz". They also sponsor teams in the motor sports. Zaxby's is the sponsor of the Heart of Dallas Bowl, which takes plan at the Cotton Bowl Stadium.
Customer satisfaction is at the core of their belief system for this company. To do this, they believe that they need to help their employees grow into the best versions of themselves that they can be to guarantee a good customer experience. They also have a belief in always improving, to ensure they keep their promises but also to deliver the guests of the restaurant more than they expect.
This is beneficial to their employees. Zaxby's recognizes that their employees need to have motivation to be happy and successful members of the team, and acknowledges that they are an important piece to the overall Zaxby's puzzle. They are more than just cogs on the wheel; they are active participants to the chain's success.
This company is looking for a diverse group of people with different skills to join their team. They are looking for a balance of efficiency, responsibility, and excellent customer service skills. If this sounds like you, you should feel free to apply online or in one of their locations.
Zaxby's Careers
An interested candidate can go to Zaxby's online website for information about how to apply to one of their locations. While their website does not have applications that are printable, it can help you locate the store closest to you to apply at.
How old do you have to be to work at Zaxby's? The minimum age is 16 to gain employment at this chain's fast food restaurants. This is for entry-level type positions like a cashier. For more information about job descriptions and responsibilities, you are able to find an email address on Zaxby's online that can you can email to get more information, or to mail in your resume for higher level positions.
Get Your Degree!
Find schools and get information on the program that's right for you.
Powered by Campus Explorer
There are no printable applications available on the website, nor are there downloadable applications. Zaxby's applications are available in the restaurant. For more information on Zaxby's applications, please visit the site in which you are interested in applying to. Zaxby's jobs are available to qualify candidates that are hard-working and dedicated to their crafts.
Zaxby's jobs do have the possibility of turning into Zaxby's careers. With a Zaxby's career, you can move up the ranks with extra training and experience to get the job you want within the company. This industry provides room to grow for those who prove themselves an asset to the company.
Some positions that one can find in this field are cashiers, drive-thru cashier, and cooks. There are also corporate positions available for those who meet the requirements and experience in order to obtain this higher level of employment.
Zaxby's Job Descriptions
These are just some of the positions that one can find in this industry.
Entry-level
At Zaxby's, there is a need for a widely diverse group of people with various types of skill sets. There is room to grow here from the entry-level positions, if that is something that you are interested in doing. You can move up to various higher positions within the restaurant if you gain enough experience and prove yourself as a quality employee. One might also be able to take the skills learned and earn a position at the corporate office.
These are some entry-level positions a job seeker might be able to find here:
Cashier
Crew Member
Cook
Back of House
Team Member – Front of House
For more information about these positions, visit your local restaurant.
Management Level Positions
If you have previous experience in this field or have learned skills in your current Zaxby's job, you might be eligible to get a higher level management position. There are often very strict criteria for these types of positions, so look into whether or not you are qualified before applying. These types of positions often provide more pay and better benefits.
These are some management positions one might be interested in:
Assistant Manager
Shift Leader
Head Cashier
Hospitality Coordinator
Crew Leader
Assistant General Manager
General Manager
For more information on these positions, you can email the company via the provided email address on the website.
Average Wages and Benefits
Like with most other places of employment, salaries will range depending on your specific store or experience or job title. For instance, a cashier might make around $7.89 per hour. A head cashier makes around $8.50 per hour, while an assistant manager might earn $9.42 an hour.
The benefits of working with this company may not be as competitive as other similar restaurants in this particular industry. It can also vary depending on if you work in one of the restaurants as a part-time or entry-level employee or working out of the corporate office. That is something to consider when applying here.
Some benefits to working here are free lunch or snacks, employee discounts, and vacations and other paid time off. You can also get health insurance as an employee here. You might also get a 401k plan. Finally, you can look forward to performance base bonuses if you go above and beyond as an employee here.
Advice For Application Process
Employment Information
Zaxby's firmly believes that the most important thing is customer satisfaction. This emphasis on the guest experience makes them really seek out talented individuals that exemplify their ideals. To be an employee here, one must have excellent customer service skills as well as be a cheerful and positive person. They expect a positive energy from their employees that motivates them to please the customer and make being a guest to their facility a great experience.
The process to apply here is very specific, which can seem like they are very selective of the type of person that they employ. This specificity just shows how important picking the right person for the job is to this company.
When applying here, you should do so in accordance to their policies. You should be sure that you meet the requirements of the position that you are applying for to ensure a smooth process for everyone involved.
This company appreciates diverse talents, so you should feel free to apply here. This company knows that to keep the customers happy, you must be sure that you keep your employees happy and motivated.
Tips for Getting the Job
Provided here are some tips to help you get the job you desire at Zaxby's:
Apply for a position that fits your skills. This is important so you can really get the right position for you.
At Zaxby's, you need to go to the location to apply for a position. Since that is the case, you might want to dress appropriately before getting the application. You never know if a hiring manager will be the one handing you the application, and you do not want to make a negative impact before you even get a chance to interview.
Fill out the application neatly and according to instructions. By not doing so, one is likely to be dismissed without a chance for an interview.
When submitting your application, provide an updated resume or CV along with the application. This can give your potential employee a more in depth look at your skills and experience that you might not have had the chance to show on your application.
Other Helpful Hints
These are some other useful hints to help raise your chances of getting the job:
Prepare for your interview by anticipating potential questions that you might be asked. This can help you be more articulate during your interview, as well as showing confidence that the interviewer is looking for in candidates.
Dress appropriately for your interview. First impressions have a huge impact on your interview and your chance of gaining employment.
It is appropriate to check in on the status of your application, especially after your interview. This shows that you are serious about the position. It is also great to ask if there are any further questions for you to answer, in case something was left unclear.
It is polite to drop a "thank you" note or email to your interviewer. This shows that you appreciate their time as valuable and might help give an edge during the job selection process.
Company Facts
Zaxby's has locations across 15 states.
They were a featured restaurant on the streets of L.A. in the videogame "Midnight Club: Los Angeles".
They are a supporter of Make-A-Wish Foundation, a charity dedicated to making dreams come true for sick children.
This can be a great team for any person to work for. The company has real values that they stand on, and have an importance placed on the people that matter most: the guests of their establishment.
Hours of Operation
The hours of operation vary between the restaurant and drive-thru. The restaurant itself is open Monday – Sunday from 11:00am – 9:00pm. The drive-thru is open Monday – Sunday from 10:30am – 9:00pm.
Competitors
The fast food industry is very vast in how many different options a job seeker has within this industry. There are so many companies vying for employees in this field, that people have their pick at which company suits their needs and qualifications.
Among the competition is Popeyes and Chick-Fil-A. These are other popular chicken based fast food restaurants that can easily be compared to Zaxby's. Similar to this establishment, Chick-Fila-A was founded in Georgia, and is currently headquartered there. Popeyes, though originated in Louisiana, is currently also headquartered in Georgia.
Chick-Fil-A and Popeyes are not just located in the Southern America like Zaxby's is. Both Chick-Fil-A and Popeyes can be found not just across America, but they have many locations across the world. They have an international presence, which Zaxby's does not currently have.
Also See:
Big Boy: For career opportunities, fill out the Big Boy online application.
Jack In The Box: For career opportunities, fill out the Jack In The Box online application.
Popeyes: Visit the job application for Popeyes to apply today.
Qdoba: See this page for jobs at Qdoba.
In-N-Out Burger: Use the In-N-Out Burger job application to apply here.
Company Links