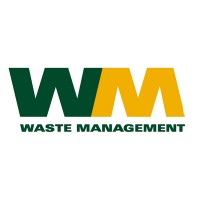 As the largest environmental solutions provider in all of North America, Waste Management has made its way to the top of the industry since its beginning in 1971. If you have an interest in a successful company who supports going green, information about filling out a Waste Management application can be found below.
Waste Management offers multiple services including recycling facilities, transfer stations, landfills, renewable energy services, and many more. Their primary goal is to help communities and organizations achieve their green goal, especially if that means zero waste. They also believe in exhibiting the strongest set of ethics when dealing with both their clients and their employees.
Due to their enormous success, this company offers opportunities all over the United States and Canada for people to begin Waste Management jobs on their way to a lasting career. Building a strong team is so important to them that they were named a Diversity Leader in 2011. With over 20 million clients, the associate success stories are plentiful
Founders Wayne Huizenga, Dean Buntrock, and Larry Beck never dreamed their company would come this far in such a short amount of time. In the year 2012, they worked with more than 100 Fortune 500 companies and aided 150 communities in becoming greener. That same year they also operated 138 beneficial-use landfill projects resulted in enough energy to successful power 500,000 houses. The sky is the limit for this company.
Waste Management Careers
From frontline positions to incoming college graduate programs, Waste Management careers offer a wide range of possibilities for everyone. They offer in office posts for experienced professionals, extensive programs for college graduates, and numerous possibilities for mechanics and drivers. Corporate posts are also readily available at the main office in Houston, Texas. A contact number is available on their website for any enquiries regarding the company or how to apply for Waste Management online.
Also offered are numerous chances for military veterans to enter the workforce. Waste Management strives to create a diverse team by being an equal opportunity employer. They are please to extend this courtesy to all men and women who have served in the armed forces. They also offer a number of internship programs. Most branches are open from 7:00 AM – 5:00 PM every day and the corporate office can be reached from 8:00 AM – 5:00 PM on Mondays through Fridays.
How old do you have to be to work at Waste Management? Most entry level positions call for a minimum age of 18 years old.
Get Your Degree!
Find schools and get information on the program that's right for you.
Powered by Campus Explorer
A few of the benefits offered to Waste Management  staff are medical and dental coverage, vision insurance, life insurance, leaves of absence, flexible spending accounts, adoption assistance programs, education savings accounts, and a 401(k) plan. These are just a few reasons to apply for jobs at Waste Management and seek employment with a company whose job opportunities are never ending.
Waste Management Job Descriptions
Senior Truck Technician: A senior truck technician's duties are to perform preventative management, run inspections and diagnostic tests, repair a variety of vehicles and heavy equipment, and train other junior associates. They will also be expected to use computer diagnostics and work with fleet maintenance software. The annual pay for this position is $40,000.
Mechanic: A mechanic troubleshoots defects, diagnoses malfunctions, maintains maintenance records, rebuilds and replaces complex components, locates and replaces old parts, and provides assistance and training where needed. These individuals will make around $32.00 an hour.
Territory Manager: Responsibilities for a territory manager are to generate revenue growth, manage existing business relationships, create and develop new business relationships, achieve budgeting sales goals, and develop retention strategies. They must have a bachelor's degree or 5 years of sales experience to earn an annual salary of $60,000.
Business Intelligence: Employees with this title will design and develop new datasets, review and analyze ongoing customer requests, and is the primary contributor in designing, coding, testing, and debugging all applications. They must also solve complex problem and participate in user consulting. Applicants are expected to have a 3-5 year background in relational database management and reporting. On average they will make around $65,000 a year.
Waste Management Interview Questions
After searching for Waste Management jobs online and filling out your free application, it's time to begin preparing for the possible enquires made during the in-person process:
How many requisitions have you handled at one time? When asked about previous positions it's best to simply answer honestly. This particular enquiry is designed to see whether or not you've dealt with a substantial amount of workplace pressure.
Tell us about a time you had a negative encounter with a client, how did you handle the situation? Customer service is key, so when giving an example remember to stress that you did your absolute best to please the client in any way possible.
Are you familiar with hydraulic and electrical systems? Again, answer this honestly. Do not say you are familiar with them if you aren't. You don't want to be confident about something and then have your manager find out later you were lying.
Describe a situation where you saw someone act unsafe on the job, what did you do when you saw it? In this kind of business, safety is huge. Assure the hiring manager that you would always stress safety standards and you would immediately report it if you saw someone behaving in an unsafe manner.
Why should we hire you? This is a great time to express your company knowledge and background in a related field. Try not to brag too much, but be confident in your abilities and in your worth ethic.
Advice For Application Process
Whether you are looking for a printable application for Waste Management, a direct application, or a simple "download application form" link the Waste Management application process is easy to use for everyone. The easiest way is to apply online by utilizing the second link listed below. There you will find a search engine where you can search available openings at your local office.
To complete the online application you will be required to create a profile with the company. This will allow you save any applications you fill out for later use and even provide you with the ability to get notifications emailed to you as various posts open up. Unfortunately, these is no printable application form on the Waste Management website, however, visiting an office near you for a hard copy is always an option. There is also a place online to upload your resume.
For the in person meeting with the manager it is important to remember to dress professionally, exhibit good hygiene, and show your personable nature. This company is primarily based in the customer service business, therefore, being friendly and energetic is vital to your success.
Remember, it's always a good idea to have things to ask your interviewer such as:
When are you looking to fill the position?
What do you look for in an employee?
How often do you promote employees?
This will show you are eager to start work and do well within the company. Always shake hands and thank the manager for meeting with you.
Also See:
Trugreen: See our guide for careers at Trugreen.
Hastings: Visit the job application for Hastings to apply today.
Cintas: Visit the job application for Cintas to apply today.
Ashley Furniture: See our resource page for more information on Ashley Furniture careers.
Stanley Steemer: Use the Stanley Steemer job application to apply here.
Company Links
https://www.wm.com/careers/career-paths/index.jsp