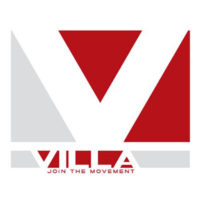 Formerly known as Sneaker Villa, VILLA has 120 stores in 10 states. Selling a wide range of products from sneakers, sweaters, shirts, mens & womens apparel, electronics and accessories. As well selling all in-stores items online.
Founded in 1989 out of Philadelphia, the current CEO is Jason Lutz. Operating as a main rival to SportsChek and other big brand sports stores.
Employing around 1500-5000; from the retail to corporate level. Working to create an initiative called JTM or Join The Movement, Villa is using this to bring up urban communities they are operating in. They create events, fundraisers and give to those in need. There are many ways to get involved in these community events once hired within the company.
Villa offers great benefits and discounts. Giving employees a great working environment, filled with the latest in fashion and sneakers. Health benefits and time off are also given upon request. 401K, medical, dental and LIfe & AD&D insurance are all offered to employees.
For anyone with a love of fashion and footwear, this is the place. A big brand store with a family feel, there is a lot to gain from working at Villa. Sales and customer service at a fast paced level brings a good challenge to anyone wanting to gain more from a job.
How old do you have to be to work at Villa?
The minimum working age is 16 years of age. Can be at the retail store level.
Villa Careers
Offering a range of internships and entry level opportunities, Villa is a great career path and can open a lot a doors. High quality customer service is a must and knowledge of current styles and trends.
Cashier – Responsible for taking sales of customers and managing a cash till. Outstanding customer service is a must and knowledge of the products and sales. Requires high level multi-tasking and time management skills to work with customers quickly. Understanding store policies and how to deal with customer issues is a must.
Sales Associate – Working on the store sales floor, providing great customer service and upkeep of products. Handling a fast paced environment, meeting sales goals and assisting other associates along with store management. Dealing with customer needs and issues to create an experience that is bar none.
Distribution Associate – Performing duties including shipping and receiving. Using machinery to move large pallets and back room products. Checking orders and working in the warehouse to make sure all logistics are correct. Working with upper management to insure all products come as they are supposed to and that no damages have been done to the delivery.
Keyholder – Working with management to perform store duties that include driving sales goals, working with sales associates and closing the store when management is not present. Great customer service skills and knowledge of store products is a must. Contribute to overall store values and self-improvement.
Fashion Expert – Similar responsibilities to a sales associate, but with a large knowledge of current fashion trends and store products. Must posses great people skills and drive high sales goals. Understanding how to set up in-store displays is a needed skill. Focusing on what's trending so you can give the best advice to customers and show knowledge about the products.
Receiving Specialist – Responsible for warehouse duties that include receiving orders and tracking them. Looks through purchase orders forms to confirm correct orders and complies with store management if there are products missing or damaged. Cross-checking logistics to make sure all product orders are correct and on time.
E-Comm Customer Service Specialist – The backbone of customer support. This job will entail delivering amazing customer service, creating store policies and calling customers to make sure all their needs are met. As well as being the frontline of customer service structure.  Understanding the workings of e-commerce and FinTech helps, as well continually attending training sessions and team building.
Assistant Store Manager – Working to train store associates and meet store goals. Responsible for following store policy structure and managing key holders as well as warehouse operations. High level customer service and ability to manage cash is a must.
Store Manager – Responsible for operations that require overseeing assistant managers, keyholders, store associates and warehouse workers. Maintaining company culture and pushing others to reach store sales goals. Reporting to corporate and marketing displays to push profit sales.
Assistant Buyer –  Performing the duties to assist the buying team in meeting sales goals, inventory and turnover for products within the company. Reporting directly to a Buyer, an assistant buyer must work with production selection, preparing reports and looking to  raise profit of the company by selling existing merchandise through quality displays.
Villa Application
Applying is easy, whether it be in store or online. Find the nearest store and walk in to get a good feel for the store. See what positions need to be filled by asking a manager. Online has the ability to pinpoint exact positions and locations across the state.
There is an online application that can be done through the website. As well third party applications which list a lot of positions, reviews and easy to send resume platforms. In store is still one of the best ways to apply as it cuts out the middleman.
Create a plan of action for all possible positions and stores. Understand how you can help the company and bring strengths you posses to the forefront. Be honest and detailed when filling in any application. Practice a few times with a parent or friend to get comfortable with potential questions.
List all relevant job experience and create a strong cover letter. A good cover letter will set your resume apart and bring a personal feel to the application. A lot of employers look for a cover letter first.
Study the store and it's main selling products. Understand the demographic and the management structure. Be prepared to answer questions on how to deal with tough customers and how you would bring up sales goals.
Things To Know About Villa
Villa prides itself on a solid company culture. Since selling the mainstay of fashion and footwear they make sure their employee base are  happy and continuously learning through high quality management structure. Taking no short cuts in benefits and community outreach there is a strong foundation internally.
Recently, Villa has participated in it's 3rd Annual #ReachHigherPhilly college signing day. This was set up by Michelle Obama in an effort to push students to pursue their dreams. This was a great success and allowed for growth within various communities.
VP of marketing, Setfree Richardson and community manager Rodney Robbins took part in a panel for discussion with the Institute of Hip Hop Entrepreneurship. Both shared the company's strong marketing presence and social responsibility. Creating a true connection with other industries, this is a great move on the part of the company to branch out.
Join the Movement is Villa's main social effort that works in urban communities to develop and bring forth opportunities of education, living improvement and financial support. This boasts large support around the state and brings good values and support to those who need it.
COMPANY LINKS