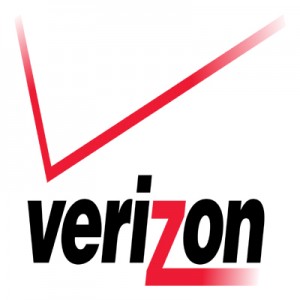 Verizon Wireless is one of the largest wireless telecommunications company in the United States. It is focused on operating 4G and 5G wireless networks for its customers, which make up at least 98 percent of the American population.
It was originally created as a joint venture of US-based phone company Bell Atlantic and UK-based Vodafone in 1999. It took on the name Verizon Wireless in 2000 after Bell Atlantic merged with GTE Corporation.
The company currently has more than 2,000 retail stores and more than 200 data centers in 24 countries. Serving these stores and its many offices are hundreds of thousands of employees.
Full-time employees receive very competitive medical plans and 401(k) plans. They also get tuition assistance for their children and discounts for the company's products. Employees may also get assistance for adoption expenses and natural disasters.
Employees love working for the company because of the professional work environment and career growth opportunities. Employee reviews show that they are satisfied with the salary and benefits package.
How old do you have to be to work at Verizon Wireless?
There is no minimum age requirement mentioned but sales representatives are required to have an associate's degree or a few years of work experience. The company also hires college students as interns and fresh graduates for entry-level jobs.
Verizon Careers
There are a variety of careers at Verizon, from sales to technology. A majority of the jobs available are in retail and customer service to assist the company's millions of clients.
Retail Sales Representative: A sales representative or solution specialist is expected to give customers the best in-store experience. He or she should be passionate about technology and in interacting with people. He should also teach customers how to maximize the use of the company's products.
Bilingual Retail Sales Representative: To reach more customers, the company also hires a number of bilingual sales associates – fluent in Mandarin or Spanish — for its locations in the United States. Sales representatives should be able to assist customers and deliver what they need.
Field Technician Line Worker: Field technicians work in teams of two to dismantle and attach wire and cables, hardware, and other equipment outside plant facilities. They may also be required to do construction work such as placing poles and laying cables.
Fios Technician: Fios technicians are in charge of keeping the company's fiber-optic network working. They undergo training and will be asked to install, test, and repair equipment. This will involve reconnecting fiber optic wiring and configuring the equipment and computers of customers.
24×7 Datacenter Technician: Operations technicians are responsible for 1st line installation and maintenance of the company's datacenters. Among the many tasks required of the job are service delivery, repair of equipment in network locations and regular inspection of sites.
Customer Care Representative: Customer care representatives receive inbound calls and provide service to customers. They help troubleshoot hardware and software issues of customers that are non-technical in nature such as web applications.
Technical Customer Service Representative: Technical customer service representatives assist customers and solve basic technical problems. They need to document all interactions and help customers bring unresolved issues to the next level of support staff. They are also in charge of monitoring service ticket queues.
Fuel Card Rep: He or she helps manage fuel card integration of customers, and activate data transfer between the provider and fleetmatics. A fuel card rep should also be able to answer questions and other issues of customers regarding fuel card integration. 
Business Account Specialist: Business account specialists are required to have a driver's license since they are always on the move, looking for new business. They work closely with sales representatives to deal and close sales. They make appointments for their team and track sales.
Billing Analyst: Billing analysts help in the transition of billings for multiple products. They are in charge of accounting for the inventory and revenue between old and new government contracts.
Verizon Wireless Application
Applicants may apply via the company's career website. Job openings for all locations and positions are listed in the site. The website is easy to use and will require applicants to create an account before filling up an application form.
Walk in applicants are also accepted. If there is a job opening, especially for customer service representatives, processing, including the interview, can take just one day.
The application form will include basic information such as name and addresses. It is important to answer it completely. The form is comprehensive and will require applicants to list down their educational and work experience.
Honesty is very important when it comes to preparing a resume or filling out the company's job application form. If the applicant is applying for a job that requires a driver's license, it would be best to specify if he or she has a commercial driver's license.
The job interview will include role playing to test if the applicant can handle problems professionally. Those applying for customer service jobs might be asked to take a few calls and sell items or troubleshoot technical problems.
Things To Know About Verizon
The company prides in being inclusive and having a diverse set of employees that help the company succeed. It also aims to achieve "humanibility" or the ability of humans to do more.
The company has hosted discussions on how 5G technology can give people personal autonomy, especially persons with disabilities. The latest panel included experts who explained how the technology can make everyday tasks easier, including commuting to work.
As a company that is in the forefront of technology development, Verizon has been a leader in wireless networks, mobile technology and what it calls the Internet of Things. It seeks to find connected solutions for consumer and industrial customers.
As part of its social efforts, the company aims to keep its business environmentally sustainable by reducing its carbon footprint. It has also promoted innovation among children by providing free technology and an innovation curriculum for students.
Application Links
Company: http://www.verizon.com
Careers: http://www.verizon.com/about/careers
Application: http://www.verizon.com/about/work/