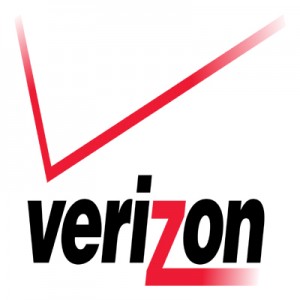 Verizon Communications was founded in 1984 as Bell Atlantic after AT&T was forced into giving up ownership of Bell System by the United States' justice department. In 2000, Bell Atlantic merged with GTE. It soon renamed itself as a play on combining the words "veritas", meaning truth in Latin, plus horizon. Its current Headquarters is based at New York, New York.
It has a subsidiary known as "Verizon Wireless", which specializes in providing wireless services. It was founded April 4, 2000 when Verizon announced it would be entering the wireless industry as a service provider. This subsidiary is its largest wireless telecommunications provider within the US with 125.3 million subscribers. It has 2,330 locations. Its headquarters is found at Basking Ridge, New Jersey.
There are currently 176,800 employees that work at Verizon Communications.
Verizon Careers
Customer Service Representatives must be happy working with people, whether it's with large groups or on an individual basis. As a result, potential employees seeking employment with any Customer Service position must have had previous related experience. Employees with an Associate's Degree or higher remain preferable.
If employees wish employment as a Retail Sales Ops, then potential employees must have at least 5 years of wireless sales experience with an additional 2 years of retail sale/operational experience before their Verizon application can be considered. Potential employees should have a 2 year college degree or equivalent work experience along with previous requirements. While not necessary, having 1 year retail management experience is looked on very favorably. Prospective employees should also have a flexible availability schedule, including weekends and evenings.
A Sales Solution Specialist must have a 2 year degree or 1 year relevant sales experience. However, a 4 year degree with more than 1 year experience working within a solutions-based job that was paid based on commission makes applications look far more appealing. If prospective employees have a talent for increasing profits then they will be heavily preferred. While not required, being passionate about technology while showing ability toward performing amid a fast-paced environment is a large positive when applying. A heavy emphasis is also made on customer service skills plus communication skills.
Managers must have a High School diploma or an Associates of Arts. 3-5 years experience in a retail sales environment with 2 years at its leadership is also heavily preferred. Corporate jobs will require at least a 2 year degree with experience in a relevant field of work. Checking its corporate jobs website remains highly recommended toward finding the right career that matches you.
Get Your Degree!
Find schools and get information on the program that's right for you.
Powered by Campus Explorer
Further requirements may be needed by local staff or corporate offices depending on each location. A great way to check is to visit the company careers page, then create a direct application to any location you wish to start a career with.
How old do you have to be to work at Verizon? While not explicitly stated on their website, potential employees must be 18+ years
Service Representatives on average make $15.49 an hour.
Retail Sales Ops (Consultant) on average have a salary of $35,775.
Solution Specialists have an average salary of $30,892, or if paid hourly, $13.65 an hour.
Assistant Managers have an average salary of $44,744.
Store Managers have an average salary of $59,402.
Benefits here include award winning training, competitive salaries, medical insurance, dental insurance, vision insurance, 401(k), work-life programs, performance based incentives, phone discounts, travel discounts, vacation policy, personal days, holidays, tuition assistance, plus advancement within any Verizon careers.
Verizon Job Descriptions
This company offers a wide range of jobs and careers for people at all levels of experience. Its most common are being a Retail Sales Ops, Customer Service Representative, and Retail Sales Solution Specialist as a few examples. It also offers beginning job opportunities for people who are looking for an entry level job as a step into starting their careers or leadership programs for students who wish enrollment while they are working. Within their many corporate offices, this company also offers jobs within their engineering, product development, information technology, finance, marketing, operations and corporate job opportunities. Within its Management branch, the most common job is being a Store Manager. A Store Manager can also be helped by Assistant Managers, who make up another job at this company.
Customer Service Representative's (CSR) become responsible toward providing service for each customer at any in-store locations. This includes taking phone calls, providing Tier 1 trouble shooting when customers require assistance, completing transactions, helping customers regarding their billing, service, equipment and handling questions. Customer Service Representatives also must always take accountability for any customer issues that are brought before them and create a follow through to ensure customers remain satisfied with his or her care.
Retail Sales ops are within the same division as Customer Service Representatives, however, employees holding this job title become specialized toward supporting their team through fulfilling needed functions while customers are present at each store. Examples include activating phones, writing orders, checking inventory, ensuring all products remain function, ensuring all display products and products are undamaged. Retails Sales Ops must also ensure all solutions given by employees meet company standards while also coaching sales teams in performing procedures.
Retail Sales Solution Specialists are found within a company's Sales Division. They focus on meeting quotas while earning their living through commissions. Solution Specialist responsibilities include growing its customer base, contacting existing customers, ensuring each customer remains satisfied regarding their services, present value-added solutions to customers, and ultimately ensuring that each customer leaves satisfied. This job must also leave customers with a basic understanding of their purchased technology.
Retail Store Managers and Assistant Managers must ensure stores they are assigned remains running as efficiently as possible. Responsibilities include meeting or exceeding monthly sales goals and personally helping increase profits. Both Managers must also help hiring, training and development of their team. Managing a team so it consistently meet sales goals continues as a must. Managers must also handle marketing of each product, scheduling staff members, and ensuring company policy and procedures are being accurately executed.
Based upon a potential employee's location, corporate jobs can also be available. These jobs can range from any listed Verizon jobs online (including being an engineer) to helping marketing teams advertise a new product. Each job's focus helps improve their reach within the wireless telecommunications industry. A great way to check for what jobs are available within your general area begins with first checking its company careers webpage, then apply online by sending a Verizon application into a vacant job opportunity.
This company also offers opportunities for anyone looking for an entry level job or students who need of starting points toward their careers. This company offers an easy first step into any career through their Retail Leadership Development Programs. Another opportunity can be found through its internship program for students looking into entering a business or engineering centered career.
Advice For Application Process
To submit a Verizon job application online, potential employees must first visit the company's website. While there is no printable application for Verizon, one can instead send an online application for any locations that seeking new employees. Online applications are also highly recommended for employees looking to apply for jobs at Verizon stores. Students who use the college student link can also explore every program offered at this company.
If you are planning on sending a Verizon application as a Sales Ops, then you should focus your resume on showing how you have strong organizational skills, are goal-oriented, motivated to learn, capable with performing amidst a fast-paced environment, sociable, and able to give excellent service.
This company has several free applications on smartphones. Familiarity with them can look good during an interview, especially if prospective employees understand when recommendation toward customers becomes best.
Employees applying at any Verizon careers should remember emphasizing their communication abilities will increase their chances. Showing how you can operate well in fast-paced, dynamic environments also helps. This can include asking questions during your interview as well, if it means showing you can handle any troubles regarding customer relations.
There is no place at its website to download application form or a printable application form. However, submitting an application through the website is very straightforward.
Sprint is the third largest US wireless network operator. It serves approximately 54.8 million customers. It was founded in 1899 as the Brown Telephone Company in Abilene, Kansas. Today, Sprint's Headquarters is in Overland Park, Kansas. Its CEO is Marcelo Claure. Sprint currently operates in the United States, Puerto Rico, plus the United States Virgin Islands.
AT&T is the second largest provider of mobile telephones. It currently has its headquarters in Dallas, Texas. It was founded in 1983 as a divestiture from American Telephone and Telegraph Company. However, in 1995, it was forced into splitting from its parent company. As a result, it was renamed SBC communications. In 2005, SBC purchased AT&T which then used its branding ever since. Its current CEO is Randall Stephensen.
Also See:
U.S. Cellular: For career opportunities, fill out the U.S. Cellular online application.
Texas Instruments: See our resource page for more information on Texas Instruments careers.
Best Buy: Use the Best Buy job application to apply here.
Sprint: Visit the job application for Sprint to apply today.
Geek Squad: Visit the job application for Geek Squad to apply today.
https://www.youtube.com/watch?v=px-EaHvgzrI
Company Links
For Careers:
http://www.verizon.com/about/careers/
For entry level student jobs:
http://www.verizon.com/about/work/jobs/search?cf[jobfamily][]=CMP
Jobs in customer service:
http://www.verizon.com/about/careers/customer-service/
Jobs in sales:
http://www.verizon.com/about/careers/sales/