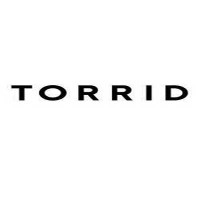 Torrid is a US-based company that sells plus-size clothes for teenage girls and women. They offer tops, jeans, dresses, bottoms, jackets, shoes, and accessories. Special offers and discounted items are available in all their stores.
This company was founded in April 2001. It was formerly owned and managed by Hot Topic. Today, the company is owned and operated by Sycamore Partners. Their main office is located at the City of Industry in California.
As of 2016, the company has more than 400 stores in the United States and Canada. They also have over 5,000 well-trained, approachable, and customer-friendly employees who serve the customers with dedication and professionalism.
Their full-time regular employees receive 401(k) plans, dental, mental, vision, life, and short-term disability insurances, and discounts on all shop items. Further, all part-time and full-time employees are qualified for a tuition aid program, employee discount, and Employee Assistance Program.
Torrid has a very relaxed and casual work environment. Yes, the employees are sometimes pushed to bring out their full potential, but this also helps develop discipline and character. Overall, the employees (both existing and former) would recommend working at Torrid.
How old do you have to be to work at Torrid?
Aspiring applicants for entry-level positions should be at least 18 years old to qualify. Also, they must at least be high school graduates, or at least have a GED.
Torrid Careers
Torrid stores offer a competitive basic salary and casual, fun work environments. Likewise, this company provides flexible scheduling choices and career growth opportunities into professional managerial and corporate positions. They are always looking for goal-driven individuals to fill the following positions:
Cashiers: Cashiers handle all types of cash transactions using the store's POS terminal. With their cash registers, they accept payments through cash, credit cards and checks. Also, cashiers offer help to customers with concerns or questions.
Sales Associates: Sales associates are responsible mostly for replenishing the empty shelves. However, they can also act as cashiers when needed. Their job normally involves lifting merchandises and arranging the products on the shelves. Sales associates often help the customers in selecting the best items to purchase.
Customer Service Representatives: The customer service representatives are entry-level workers who manage customer complaints and concerns. CSRs are experts at problem-solving. Also, they're good at communicating with people as they always talk to employees and customers with professionalism.
Technical Designer: A technical designer measures the accessories and clothes to make sure they match the specifications set by the company. He/she should be good at identifying potential issues with products. It's her job to make sure that all glitches are fixed before releasing the items in the market.
Project Manager: A project manager coordinates internal resources with 3rd parties or vendors to achieve smooth product executions. Also, he ensures that timely product deliveries are made, which should be within the scope and budget.
Business Analyst: A business analyst plays a big role in engineering IT systems. He checks the requirements of a project through extraction involving government and business policies, recent and incoming users. A business analyst typically acts as a liaison officer between the technical solution providers and business community in a certain project.
Internet Marketing Associate: The internet marketing associate manages common secretarial tasks to help improve the marketing department's daily operations. His administrative tasks include obtaining and analyzing customer behavior data. Also, an internet marketing associate conducts market research to find and identify revenue opportunities.
Product Safety Administrator: The product safety administrator's role involves technical data development, review, and coordination. He creates, reviews, and coordinates technical data with relevance to hazard assessment, hazard labeling preparation and product safety certification provision. A product safety administrator maintains product security information systems. Likewise, he's the one who prepares the safety, health, and environmental performance data.
Stockroom Associates: Stockroom associates receive, organize, and sustain store inventory. They must be attentive to details since they handle light to heavy physical tasks. Their passion for creativity is important for product arrangement & display. So, stock associates are assigned to manage product displays and arrangement each day. They are mostly employed by retail stores and big manufacturing companies.
Buyer: Retail companies hire a buyer to help them check the best-selling items in the market. He browses the product catalogs and the web to gather information and accomplish his goal. A buyer manages the footwork, and he negotiates with the suppliers to buy items in large quantities for the company. 
Torrid Application
People who want to apply for the entry-level and higher positions must visit the company's website for more details. The vacancies are posted in their jobs listing page, and candidates are required to follow the provided instructions to apply.
Interested applicants can apply for a job at Torrid only through the web. They often post the vacancies on the major web-based job posting websites. Also, their website's career page lets the job seekers sign up and finalize their application.
Using their preferred usernames and passwords, job hunters will get access to the application form. They should fill out the form and provide correct and accurate details about themselves. Applicants must send the form together with their resume.
Besides, candidates should make sure their resume is updated. It must be comprehensive, well-formatted and clean. Applicants must also paste their latest ID picture on the right or left corner of their resume.
Qualified applicants will be called for an interview a few days after they have submitted their application. Since the interview is a very important part of the recruitment, full preparation for it is necessary. Applicants should try impressing the interviewer by being confident throughout the interview.
Facts About Torrid
The company encourages communication. They get ideas from their associates to come up with new amazing products to sell. Also, the company promotes further professional growth through creating programs meant to benefit their employees.
They give value not just to employees, but to customers as well. Torrid tries to satisfy more their shoppers. As one way of giving thanks to people who patronize the brand, this company offers 25% discount on all items and it's exclusively online.
This company is known for selling quality clothing, shoes and accessories for plus-size ladies. They offer a wide selection of trendy items to choose from. Their stores are one-stop shops where everything that matters to women is available.
Giving back to the community is also one of the missions of Torrid. So, the company launched a program called Torrid Foundation that supports and empowers women. Their charitable program is open for donations from people who support their endeavor.
Application Links
Company: www.torrid.com
Careers: http://jobs.jobvite.com/torrid
Application:  www.torridcareers.com