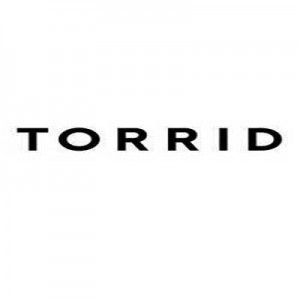 Before there was Torrid, there was Hot Topic, Inc. (HOTT), a clothing industry based on music, edginess, and pop culture. At first, the market was for rebellious teens, but young, plus-sized women wanted similar fun styles that Hot Topic did not offer in plus sizes. CEO of HOTT, Lisa Harper, paid attention to what the customers wanted. As a result, Torrid was created, becoming a part of the HOTT industry. This clothing store offers trendy fashion choices, lingerie, and accessories to fashionable, unique women who wear sizes 12 and up. Since 2013, there are 195 store locations throughout the United States. New locations keep opening all across the country.
Torrid's brand is growing because of their passion to serve customers a customized, tailored fit for plus-sized women. NASDAQ claims that even though Hot Topic sales declined in 2013, Torrid drives the HOTT company forward by increasing sales. Hiring representatives are looking for many store managers as well as sales associates who support this target clientele's interests.  If you are excited about women feeling good about themselves and how they dress, then apply today!
Torrid has taken a pledge of social responsibility. This means that they do not buy products that are produced from forced labor or child labor (under ages 15). They also have a policy against harassment and abuse, and declare that employees will have a safe working environment. Along with selling clothes, this company also allows customers to open up a line of credit with the store. Sales associates and managers are expected to encourage customers to sign up.
Torrid Careers
How old do you have to be to work at Torrid? Managers must be at least 18 years of age. Sales associates must be at least 16 years of age. While not an official policy, Torrid recommends that employees wear clothes from the store.
When people work at Torrid, they are working toward building self-esteem in young women all across the United States. Employees love helping customers feel good about themselves. Team members also love building relationships with their co-workers and developing teamwork skills as well as selling skills. Torrid will recognize associates for exceptional performance and customer service.
Some great perks that both part-time and full-time employees enjoy includes at least 40% off of all merchandise. Some locations may offer more. Therefore, both managers and associates can model clothes so they may show how styles work together. Employees also love being able to keep up with fashion trends.
Working at Torrid means that team members will feel prepared for their jobs while also having opportunities to grow. This company puts a high priority on furthering employee's desire for professional development. Employees can rest assured, knowing that the company will take care of them. For example, store managers can take advantage of job opportunities such as becoming a district managers of multiple units. To do this, managers would attend a week-long training program at Torrid Headquarters so they feel prepared, ready to excel.
Get Your Degree!
Find schools and get information on the program that's right for you.
Powered by Campus Explorer
Hours of Operation – Stores comply with mall hours. Hours may change during holiday seasons.
Having a Torrid job as a store associate means having a knowledge of fashion in addition to special promotions occurring within the store. Previous retail store experience is preferable but not necessarily required. Employees should have strong customer service skills along with exceptional communication skills. Employees should be friendly so that customers feel welcome. Customers should want to shop there again. While helping customers, employees must also watch the sales floor, identifying any unusual activity that may result in lost or stolen merchandise. If such an event occurs, employees should continue to work as efficiently as possible while notifying a manager or mall security.
Having a Torrid career as a store manager means taking on more responsibilities. First, employees need at least 1-2 years of experience with retail management while knowing hot trends. Managers must lead by example, showing positive attitudes and helping customers with their greatest ability, creating a unique, memorable shopping experience. Additionally, managers will recruit and hire prospective employees while also being responsible for providing adequate training. Along with supervising daily operations within the store, managers will write schedules and move merchandise. They must also demonstrate excellent leadership as well as  time management skills. This store also requires that managers have a high school degree or a GED equivalent.
Additionally, some physical labor may be required, such as moving merchandising packages that could weigh an average of 50 pounds, using ladders, stooping, and reaching. These activities happen most with display, wall, or fixture changes, as well as stocking and organizing the backroom.
Every team member has the responsibility of providing a safe, healthy work environment that is friendly and welcoming. Every team member is responsible for sharing that same welcoming, helpful atmosphere with their customers.
Full-time management positions offer associate discounts off of merchandise as well as monthly bonuses. Health care benefits include medical, vision, dental, and short term disability. Employees receive free basic life insurance, including accidental death coverage. Families, children, and domestic partners are also eligible for coverage. Torrid offers 401(k). Additionally, being employed for six months, associates are eligible to apply for academic scholarships. Associates with one year of employment or more may apply for tuition assistance.
For sales associates, it is not uncommon for new members' beginning hourly wages to start at minimum wage rates. However, the wage may increase if the associate has extensive retail experience. Wages will increase based on length employed, promotions, and exceptional service. This company enjoys rewarding its hard-working employees.
Employees, plus their family members, partners, and children, receive an associate discount of 40% or more off on merchandise. Specialized positions in City of Industry offer many additional wellness benefits. There is an onsite physician and chiropractor, a gym that offers fitness classes, a place for nursing mothers, as well as an onsite cafe.
Torrid Job Descriptions
Many Torrid jobs can be found in-store, such as entry-level sales associate jobs, as well as many store management positions. Hard-working sales associates who show initiative can have a career opportunity with management. Torrid jobs in retail can be found all over the United States at mall locations.
Also, this brand occasionally has open positions in specialized fields. Most specialized jobs are located in the northern Los Angeles, California, specifically the City of Industry. These careers include accounting, distribution, finance, IT, internet/E-commerce, marketing, merchandising, and product development. A majority of these positions require a bachelor's degree along with experience in the field.
Since a large majority of positions are available in either sales or store management, most of the following hiring requirements will be based on these positions. If you would like to apply for a specialized position, look online at the job descriptions that are listed with qualifications. Then, keep checking desired locations on the official website. Because the company is growing, positions will open.
Torrid Interview
Applicants will most likely receive a call if a hiring representative is interested in scheduling an interview. Some employees reported waiting a couple weeks for a call. For interviews, applicants should dress to impress, yet show individuality in style. Prepare for interview questions by thinking about what makes people want to work or shop at Torrid.
Advice For Application Process
Job-seekers can download a printable application for Torrid. These applications may be delivered to a local location. Another alternative is to apply online. To apply for Torrid jobs online, prospective team members must select a job that best matches their skills, select a state, and find their desired city. After selecting proper links, a new window will appear. Applicants will create an account. Then they may begin the application. First, the application will ask about availability. Applicants should list other commitments that limit availability, such as school.
Then, the application will ask that job-seekers answer a few questions. Sample questions include what characteristics set you apart from other applicants, what additional skills you may possess, what inspires your fashion choices, and how you would help a customer. These questions are all writing-based, so applicants must make sure that they articulate their skills well, with little to no spelling or grammar errors. The application may also ask if you speak any other languages, which helps serve diverse clientele.
Lastly, job-seekers fill out personal contact information along with work and education history. Torrid applications also require two references. Notify your references that you have listed them in your application. Those applying for manager positions may want to include a resume. Review. After applicants are finished filling out their Torrid job application online, review it one final time before submitting to make sure everything looks correct.
A few direct competitors are Forever21 and Wet Seal, who both offer plus sizes to young women. These competitors offer clothing for all sizes. Torrid is a place that offers custom fit styles specifically for plus-sized women. Therefore, it may be most relevant that plus-sized women work here. Those who are seeking a job who desire to reach a wider target audience should work at other stores.
Also See:
JoS. A. Bank: For employment at JoS. A. Bank visit the application page.
Papaya Clothing: For career opportunities, fill out the Papaya Clothing online application.
La Senza: Use the La Senza job application to apply here.
Vera Wang: Checkout the application page for work at Vera Wang.
Cato: Use the Cato job application to apply here.
Company Links
http://www.torrid.com/torrid/Homepage.jsp
http://www.torrid.com/torrid/cs/CustomerService/Jobs/WhyWorkForTorrid.jsp