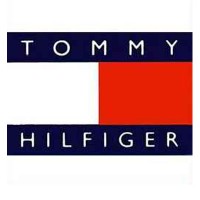 This company primarily makes and sells apparel for children, women, and men. It also specializes in home furnishings, fragrances, footwear, and accessories. This multinational corporation has store locations all over the world. Currently, it is owned by the Phillips-Van Heusen Corporation (PVH).
Tommy Hilfiger founded this company with the help of an Indian textile magnate, Mohan Murjani. In 1985, the company started releasing the first line of clothing that Hilfiger designed. It primarily focused on making and selling men's sportswear first before attempting to expand their range of products later in the 1990s.
The company currently has more than 10,000 employees. It has more than 1,400 locations around the globe, with seven flagship stores in different states and countries. Since its inception, it has received multiple awards from fashion and charity bodies.
It offers up to a 50% employee discount, which also comes with an associate card that will allow staff to get discounts from the company's partners. Also, it provides matching 401(k) (up to 6%), health care (including dental and vision), workers' compensation, and mortgage assistance. Of course, the company also has paid leaves.
Despite the offshore labor issues that the company has encountered for the past few years, most company employees are happy with their work. They do not even provide any cons when interviewed about their work experience.
How Old Do You Have To Be To Work At Tommy Hilfiger?
You can work for this company once you hit 16 years of age. Its hours of business are 10AM to 9PM from Monday to Saturday, and 11AM to 6PM on Sundays. There are also full-time and part-time positions available. For younger applicants, the position store associate is always the one available.
Tommy Hilfiger Careers
The company has multiple departments where people can apply and work: warehouse, store, and production. Most of the entry-level positions can be found in those three departments.
Sales Associate: This is an entry-level position and the front face of the company. You will greet and assist customers, operate cash registers, cross-sell/recommend products, maintain store cleanliness, and make sure that the store's revenue is stable and continuously improving.
Floor Supervisor: You will be the one to maintain the store and ensure that all shelves are well-stocked with merchandise. Aside from that, you will assist customers browsing around the store. You will be offering and providing help, making sure that their inquiries are answered.
Assistant Manager: You will be the right-hand man of the manager, which means that you will relieve and assist him/her. When not doing managerial tasks, you will be supervising and training new employees. And if you are not supervising or training, you will help the other employees in the store with their duties and responsibilities.
Store Manager: You will be managing the store you will be assigned to. It is your responsibility that operations are going well and the store is reaching its revenue goals. Aside from that, you will be there to ensure employees are working according to company rules and policy.
Truck Driver: Your job is to pick up and deliver goods and raw materials to and from company stores, warehouses, and factories. If there are no deliveries, you are expected to work in warehouses. You will also be responsible in cleaning and maintaining trucks.
Shift Manager: You will primarily work with general managers to ensure the work efficiency of store/warehouse operations. Mainly, you will read and monitor productivity reports submitted by other departments to ensure that operations goals are met.
Tailor: You will be providing tailoring and fitting services to clients, such as adjusting the sleeves, hems, cuffs, etc. You will also work on and operate presses, sergers, and sewing machines. You are expected to document your work in a precise and accurate manner.
Maintenance Technician: Your role is to troubleshoot problems related to electrical, mechanical, and analytical equipment. From time to time, you will be tasked to install, uninstall, and/or replace company equipment.
Service and Selling Assistant: You will handle the sales in a store. You are responsible for the cash register and make sure that you do not fall victim to fraudulent transactions. Also, you will assist in wrapping gifts and maintaining the floor's cleanliness.
Equipment Operator: Your job depends on the assignment that will be provided to you. However, you will mainly work with machine and computer terminals.
Tommy Hilfiger Application
You can apply in this company by going to a store or staffing agency, via online, or through employee referral. The employment process is quick. It could take one to three weeks, but if they are hiring, the process can take two to three days.
Online application is available. To apply online, you need to go to the company's career page. If you picked a position, you will be redirected to PVH's financial and human resource cloud service, My Work Day. You either need to create an account or use your LinkedIn account if you have one.
Most of the information needed on the application form can be easily answered and filled up. It will not take you 30 minutes to finish the forms so you can create an account or apply for a position.
When it comes to your resume, make sure to provide all of your contact details and work experience. Be as accurate as you can. Make sure to include referrals as well.
The interview process may take two days. You will be interviewed by two different managers on the first and second days. The two often will ask the same questions. If you were referred by an employee, they will definitely ask you about it.
Things to Know About Tommy Hilfiger
It exudes the "culture of cool." Aside from making its products "preppy," the company makes sure that its employees display a yuppie but traditional/conservative aura. This in turn makes working in the company fun and laid-back.
The company, together with its parent company, PVH, has been subjected to multiple labor complaints before. Because of those allegations, it is now doing its best to develop and ensure proper labor policies are followed where its products are being made.
It is known for its sportswear and denim lines. It is a known house brand in the United States and its products are considered upper market apparel.
The company has been involved with multiple charitable movements. Few of the charities it supports are the World Wildlife Fund, Save the Children, and Autism Speaks.
Application Links
Company: http://global.tommy.com/?change=true
Careers: https://pvh.wd1.myworkdayjobs.com/