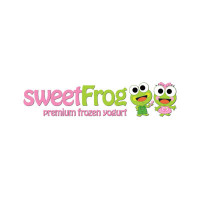 Sweet Frog is a Frozen Yogurt chain. It provides a variety of frozen yogurt flavors and topping choices. Customers can create their own combination of flavors and toppings. They have more than 350 stores across the nation. They are very popular on the East and West Coast. They are very popular for their flavor and topping choices and combinations.
Sweet Frog was founded in Virginia in 2009. Its founders are Derek Cha and Anna Kim. Derek, an immigrant, started the first store in 2009. Shortly after, they spread quickly across the country. Now, they are considered a national chain.
They have more than 350 stores nationwide. Derek Cha, the owner, wants to have 1000 stores by 2020. The chain was one of 2014's fastest growing companies. They ranked 22 out of the top 500. The company has been very successful in growing, and will continue to grow.
Store manager benefits include paid time off and holidays. They also receive health care, dental, life insurance, and free yogurt. Store employee benefits include flexible hours and free yogurt as well. Employees and managers also enjoy the perks of the fun workplace.
How Old Do You Have To Be To Work At Sweet Frog?
You need to be at least 16 to work at Sweet Frog. Sweet Frog is a fantastic job for anyone who is a fan of yogurt. It has a fun work environment and friendly atmosphere. Sweet Frog is a family friendly chain, and good for all ages. Having a license may be useful for employees who don't live nearby.
Company Links
http://sweetfrog.com/employment-opportunities/store-team-members
Get Your Degree!
Find schools and get information on the program that's right for you.
Powered by Campus Explorer