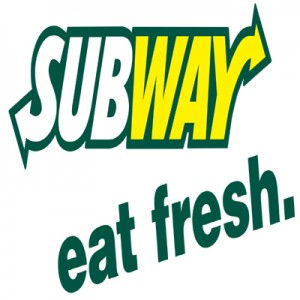 In 1965, Fred DeLuca opened the first Subway store in Bridgeport, Connecticut. The store opened under the name Pete's Subway. DeLuca had the goal of opening 32 stores by the time 10 years passed, but after 9 years, there were only 16 submarine sandwich locations. Realizing that he would not hit his goal, DeLuca decided to start franchising locations. You can find the Subway application link below.
Since DeLuca franchised the business, the company has experienced rapid growth. There are now more than 44,000 Subway restaurants around the world; it is the largest restaurant chain in the world, surpassing even McDonald's. The chain has reached 110 countries, including Lebanon, Australia and Colombia. Restaurants can be found on six of the seven continents, excluding only Antarctica.
The sandwich restaurant offers its customers a variety of submarine sandwiches, salads, wraps and sides. The restaurants bake the bread used for the sandwiches in the restaurants daily. There are a variety of bread, meat, cheese and sauce and dressing options customers can choose from. In addition, there are also a number of vegetables customers can add to truly customize their sandwiches.
The business values giving customers a healthier fast food option. The company values don't just end there, however. The company is trying to be more environmentally conscious and use foods that are grown sustainably. Not only does the restaurant chain care about the environment, but it also cares a lot about people. The company donates to many charities, including Doctors Without Borders, Make-A-Wish Foundation and the American Cancer Society.
Subway Careers
Subway careers span the entire range of job opportunities. Corporate positions require employees to work at the main corporate headquarters in Milford, Connecticut, or one of the other corporate locations in North America or around the world. Corporate employment options include trainer, human resources assistant, marketing manager and research analyst.
In-store positions include a number of management positions and sandwich artists. Sandwich artist positions don't require previous experience and allow for flexible scheduling options. As part of the fast food restaurant industry, employees should expect to maintain high cleanliness standards. If this sounds like a good fit for you, apply online to work at a local Subway.
How old do you have to be to work at Subway?
To begin Subway careers, applicants must be at least 16 years old. While store hours vary by location, most stores are open from 10 a.m. to 10 p.m. every day. Employees should be willing to work early or late to help clean and prepare the store for opening.
Get Your Degree!
Find schools and get information on the program that's right for you.
Powered by Campus Explorer
Subway jobs come along with a variety of benefits. Eligible team members qualify for health insurance, life insurance, disability insurance, and retirement plans. The company will also match 401(k) plans to a certain extend. Employees also get paid time off, credit union membership and discounts on meals in the restaurant. If this interests you, you can fill out a Subway job application online.
Subway Job Descriptions
Shift Manager – Shift managers train and supervise sandwich artists. Most of the daily responsibilities of the shift manager are the same as sandwich artists. These careers could lead to other opportunities within the company, such as assistant manager or store manager. Shift managers generally make around $9 an hour.
Manager – Manager jobs require the most experience at the store level. The restaurant chain typically requires applicants to have at least one year of previous restaurant managing experience. Managers are responsible for hiring new employees and making shift schedules. The salary range for this position is between $30,000 and $35,000 per year.
Trainer – Trainers work for the corporate operation as a resource to connect corporate expectations to the in-store employees. Trainers develop classroom training sessions and activities for onboarding new employees. These employees work with other staff members to make sure that proper procedures are being followed as new employees are on boarded.
Sandwich Artist – Sandwich artists build the sandwiches that customers buy. Sandwich artists also help clean the restaurant, both in the kitchen and in the dining area. These employees must also be able to work the cash register. Experienced artists help train new employees. These associates should be polite and welcoming to customers. Pay is typically near $8 an hour.
Subway Interview Questions
If you are called in for an interview for Subway jobs, be sure to prepare yourself to answer questions such as these:
Why are you interested in a career with Subway? Interviewers are curious as to why you want to work for the company. There isn't really a wrong answer, but you should highlight a few different things. Be sure to showcase that you have thoroughly read the job description by incorporating specific job duties that interest you.
Can you work quickly in this environment? Employers need to hire people who are efficient workers. Slow sandwich artists and managers will slow down other employees and disrupt the work flow of the entire restaurant.
How do you handle stress? Stress is likely to pop up in any work environment, but the restaurant industry can be one of the most stressful industries to work in. The interviewer needs to know that you can still work quickly when the restaurant is really busy or short staffed.
What is your biggest weakness and how do you overcome it? Again, the interviewer needs to see what you are made of. Everyone is different, so your weakness might be someone else's biggest strength. Interviewers will keep that in mind during the hiring process as they attempt to balance a team.
What is your ideal management style? Everyone thrives under different leadership styles. While some people need constant reassurance, others want to do the work without having someone breathing down their necks. Just let the interviewer know, so they can decide if you would be a good fit for the job.
Advice For Application Process
To apply for jobs at Subway, one can either fill out an online application or turn in an application to a specific restaurant. If you decide to apply for Subway jobs online, be sure to fill out a direct application and upload your resume. The website will walk you through how to apply for Subway online.
If you wish to start working at Subway, but would rather apply in person, you can find the printable application for Subway and hand it in in the restaurant. While there is a printable application form, there is no place to click download application link. This means that you will have to hand-write the application form, so be sure that it is legible before you turn it in.
You may also wish to drop in to a local shop and pick up a free application form from the restaurant. Keep in mind that it will take the company a few weeks to review your Subway application. If you haven't heard back regarding the applications after a few weeks, you can call and inquire about the availability of the position.
When going in for an interview, be sure to look your very best. Hiring managers should be impressed by the way you look, along with your credentials. As the company values cleanliness, you should appear well-groomed. Men should show up wearing slacks and a nice shirt. Women should wear either slacks or a length appropriate skirt with a nice blouse.
Also See:
Sonic Drive-In: Checkout the application page for work at Sonic Drive-In.
Lenny's Sub Shop: See our resource page for more information on Lenny's Sub Shop careers.
Zaxby's: Use the Zaxby's job application to apply here.
Rubio's: See our guide for careers at Rubio's.
Qdoba: Visit the job application for Qdoba to apply today.
Company Links