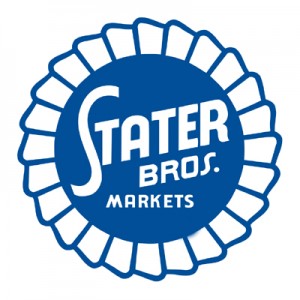 In 1936, two brothers opened the first Stater Bros. grocery store in San Bernardino County, California. This store was opened during the Great Depression, and against all odds, by 1939 this chain had opened four more locations in the same county.
By 1948, this grocer had grown to such great heights that it was able to open a supermarket in Riverside County, California. This brought the store chain to 225 employees working in the 12 grocery stores located in and near San Bernardino County, California.
Continuing its growth, Stater Brothers had 23 locations by the end of the 1950s, and by the end of the 1970s, 82 grocery stores were operating, with an estimated 5,000 employees. The 1980s saw the most growth by this supermarket chain, and by the end of the decade, 101 stores were open to the public, with a working staff of 7,000.
Today in Southern California, this huge chain represents the biggest privately owned grocer. By the end of 2014, there were almost 170 stores with nearly 18,000 employees. With customer service and value a high priority, those seeking employment must possess motivation and a talent for ensuring customer satisfaction. Offering growth and opportunities, Stater Bros. provides excellent career success.
Stater Bros. Job Descriptions
A growing need for diversity brings about a wealth of employment opportunities. Many positions are available, depending upon the location for which you are searching. Some, but not all job titles are listed below.
Retail Store Jobs
Courtesy Clerk, General Floor Merchandising Clerk, Clerk, Deli and Bakery General Merchandising Clerk, Meat Clerk, Meat Cutter, Janitor
Get Your Degree!
Find schools and get information on the program that's right for you.
Powered by Campus Explorer
Corporate Positions
Security Officer, Web Applications Designer, Programmer Analyst/Architect, Technical Support Analyst, Lead Project Owner
Many job descriptions listed here are brief. To ensure the Stater Bros. jobs you apply for are right for you, please review responsibilities when you apply for Stater Bros. jobs online.
The Courtesy Clerk is responsible for bagging customer items, removing carts from the parking lot, maintaining a clean checkout area, price-checks, and helping customers to their vehicles.
General Floor Merchandising Clerks are required to stock shelves, alternate merchandise locations, and assist customers with any questions they might have.
Clerks are responsible for scanning and processing customer orders as well as unloading customer merchandise from carts. This job also includes money exchange and proper knowledge of working a cash register and processing checks.
Deli and Bakery merchandise clerks are accountable for food preparation, product packaging, and customer assistance. This is one of the many Stater Bros. jobs that require clean up.  This is also one of the many Stater Bros. careers that demands strict adherence to customer protection laws.
The meat clerk wraps, trims, and weighs the meats in the butcher shop. This job also requires employees to assist consumers by packaging and slicing select meats. The meat clerk also handles general clean up and inventory of the meat and deli cases.
Meat cutters are asked to cut, wrap, and tenderize meats, assist customers, and price meat items.
Janitors are in charge of maintaining a clean environment throughout the entire store. Mopping, waxing, floor-stripping, buffing, restroom cleaning and cleaning supply inventory are a few requirements for this career.
Stater Bros. Careers
Many of the Stater Bros. careers require specific experience. Listed below are many of the requirements for job opportunities. Any questions, like- How old do you have to be to work at Stater Bros.?- will be answered below.
Courtesy Clerk- Applicants must stand for long periods and be able to lift heavy objects. This job requires much bending and twisting. The minimum age for employment is 16 years-old.
Floor Merchandise Clerk- Applicants must stand for long periods and lift heavy objects. This job requires much bending and twisting. The minimum age for employment is 18 years-old.
Clerks must be able follow, implicitly, company policies, and procedures, like customer protection laws and measurement regulations. Employees must lift heavy items at least 50 pounds, and must be at least 18 years of age.
Service deli clerk positions require rigorous bending, twisting, and lifting at least 50 pounds. This position also requires employees to work on his or her feet for hours at a time. Applicants must be a minimum of 18 years-old.
Meat clerks must have the ability to bend, twist, and stoop. They must also be able to lift at least 50 pounds. This job requires employees to work on his or her feet for long periods in a very wet and cold environment. Each applicant must be at least 18 years-old.
Meat cutters must follow policies and procedures, like customer protection laws. Weight and measurement laws are also mandatory. This position requires inventory maintenance and meat and deli cases to be inventoried. Heavy lifting, bending and twisting is also a part of this job. Each employee must be at least 18 years-old, have the ability work in a cold, wet environment.
Janitors should have the ability to bend, twist, and lift at least 50 pounds. This job also requires standing for long periods. Each employee must be a minimum of 18 years-old.
For corporate requirements, please visit the link provided at the bottom of this page.
Depending on experience, these wages and salaries may differ for each person. Generally, clerks make between $8.00 and $12.00 per hour. Management positions usually bring in on the low end, $15.00 per hour, and on the high end, $100,000 dollars per year.
Stater Bros offers great rewards for those who wish to advance within the company. Hiring from within is one of benefits of working for this massive grocery chain. Also available are flexible schedules, some medical insurance, and paid vacations for qualifying employees.
Team members enjoy working for Stater Bros. because the atmosphere is friendly, the customer service goes above and beyond, and the scheduling is flexible. With an attitude set on employee growth, Stater Bros. leaves both its customers and its team members happy.
For managers, benefits can include vision, dental, paid vacation, sick leave, and a retirement plan. This package is comparable with other grocery chains.
Stater Bros. Interview
Just to be safe, do not dress inappropriately when walking into the store to hand in the application. Many times, interviews are held the same day as turning in the forms. It is important to remember that first impressions are the most important impressions.
For men, blue jeans and open-toed shoes are not acceptable. For women, revealing bust lines, or short skirts are not appropriate. Business casual is an acceptable form of dress for a job interview at this company. Do not chew gum when interviewing, either.
Advice For Application Process
There is no printable application for Stater Bros., nor is there a Stater Bros. job application online. To learn how to apply for jobs at Stater Bros. please continue reading. Remember, there is no way to apply for jobs at Stater Bros. online.
Using the link provided, locate a store near you. Go to the store and ask for a free application, or a Stater Bros. application. These can be filled out in the store or at home. Make sure to fill out the Stater Bros. application honestly, and use blue or black ink.
Once it is filled out properly, bring the direct application back to the store where you received it and turn it in to an employee. Because there is no printable application form or download application form, it is imperative that you locate a store nearest you. Remember, this grocery chain is only in Southern California.
Once you have turned in the application form, you may also hand in a resume, if applicable. Make certain you are qualified for the job you are requesting by thoroughly reading the job descriptions listed on their website. Oftentimes, you will get an interview the very day you turn in your application, if the store is hiring. If the store is not hiring, it can be a waiting game. To ease any anxieties, you may call after one week to ensure the store knows you are interested in the position.
As with most companies, guns and drugs are not allowed on the company property.
Trader Joes began as a small set of convenience stores in the 1950s. They took the smallness of the stores and made them much bigger, offering customers great everyday prices on a huge selection of products. Known for quality and budget-mindedness, Trader Joes is a leading competitor for many grocery store chains in California and all across the United States.
Offering these great discounts without a membership card, this national food giant is ahead in this industry. Keeping costs low and providing ample products sets the bar high for competitors.
Ralph's is a grocery-store chain located in the Southern California area. It is known as the oldest market west of the Mississippi. Opening in 1873, this grocer has made its mark all across the Southern California towns. They offer their shoppers great food and very low prices. Ralph's is a community favorite, offering money to local and global charities.
Also See:
Woodman's Market: For employment at Woodman's Market visit the application page.
Harveys Supermarkets: Visit the Harveys Supermarkets application.
Randall's: Randall's offers opportunities for both, beginners and experienced roles.
Foodland: For employment at Foodland visit the application page.
Super 1 Foods: See this page for jobs at Super 1 Foods.
Company Links
http://www.staterbros.com/BottomMenu/Careers/Careers.aspx