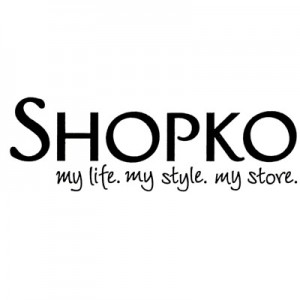 This company founded in 1962 is a $3 billion retail business with more than 330 stores in 21 states located in the Midwest, Mountain, North Central, and Pacific Northwest regions,
Shopko provides their customers with the top brands at a great price; furthermore, they provide pharmaceutical services and optical services in small to mid-sized cities.
This business cares about their customers and employees alike. They cater to smaller rural communities.
Shopko Careers
They are always looking for new, unique, and diverse individuals to hire. They value their employee's opinions and perspectives.
In order to be a successful employee for this company you should have excellent customer service skills, be professional and friendly, and have a willingness to learn.
How old do you have to be to work at Shopko? Ask human resources questions regarding age limits before applying.
Hours of operation vary from store to store. A career with this company means great benefits including: medical, dental, and vision insurance, a 401(k) plan, short & long-term disability insurance, eye care discount, vacation & holiday pay, flexible scheduling, competitive wages, and more! Salary will vary depending on the position and applicant's experience. Fill out a Shopko application now if you would like a rewarding job that offers great compensation packages.
Get Your Degree!
Find schools and get information on the program that's right for you.
Powered by Campus Explorer
Shopko Job Descriptions
With different areas where you can share your expertise, Shopko offers job opportunities that are sure to meet your needs. If you are looking for a fulfilling profession, check out Shopko careers today!
Corporate/Merchandising
Are you a talented professional with a knack for leadership? If so, a job with corporate could be just what you need. With a corporate career with this company you have the resources needed to succeed. Are you creative and want to share your ideas with a large audience? Shopko corporate offices could allow you to do just that. You will be able to work on a wide variety of projects with a team who cares about the things you care about. There are corporate positions in accounting, advertising, marketing, real estate, and more.
Pharmacy Careers
A pharmacist founded this company in 1962, and since then, they have kept true to his vision for the company and its health-centered culture. If you have a degree in pharmacy and want to put it to use with a company that truly cares about its employees, this business may be where you want to be. Shopko offers their pharmacists the luxury of enjoying the best environment in which to practice and to learn.
They will work with your schedule and be flexible when needed. You could have opportunities as a pharmacist, pharmacy manager, relief pharmacists, or a regional pharmacy supervisor.
Optical Careers
New eye centers are opening up in different locations, therefore, if you are an eye specialist you have more opportunities acting fast and applying now.
This company offers patient-focused care and provides experienced support to help you be one of the best in your area. Find Shopko jobs in one of their eye centers now!
Store Careers
A position in one of their stores will provide employees with many different responsibilities, a fun environment, growth opportunities, teamwork, and great benefits. With growth opportunities you can work your way up to management careers or work in customer service, apparel & general merchandise sales floor, freight & truck unload, or loss prevention.
Shopko recognizes that all their employees are unique individuals with creative and innovative ideas to share. With a job at this level, your voice will be heard and you can share your ideas with other employees, customers, and management. Challenge yourself with a store position today!
Distribution Center & Optic Lab
A position in this area of the company means you will ensure customers receive the best experience in their purchase, and have an overall positive experience. Employees work in a high-tech environment where they work with teammates in supplying the best possible customer service through distribution.
Trainings will be given in order to better prepare employees for the job. If you are passionate about logistics and providing the best shipping experience for customers, a position in one of the distribution centers or optic labs is waiting for you.
Distribution centers are located in:
Boise, Idaho
Lebanon, Indiana
Omaha, Nebraska
De Pere, Wisconsin
With their optic lab located at the latter location.
Shopko Interview Questions
Go into your interview prepared by doing background research on the corporation beforehand. Having done your research could make your interview stick out above other interviewees.
Practice answers to questions that you think may arise during the interview. Some questions that may be asked are:
Why do you want to work for Shopko?
How would you handle a dispute with an unsatisfied customer?
What makes you qualified for this job?
Are you interested in the retail industry?
Show up early. Get to your interview 5-10 minutes before the time scheduled. This will demonstrate your punctuality. Discuss your relevant background experience and education. This is a good way to highlight the value that you can bring to the business. Act confident but not overconfident. The interview is a great way to demonstrate why you deserve the position, but do so without acting too arrogant.
Answer questions using full sentences and try to include a relevant anecdote. This will make your interview more personable as well as memorable. Demonstrate your communication skills in the interview. Customer service demands great communication skills; so do not let nervousness at this stage affect your chances. Maintain eye contact throughout and smile.
At the end of the interview, be sure to thank your interviewer for their time and tell them that you look forward to hearing back. Lastly, if HR has not contacted you within a few days, follow-up by telephone or email to see what your chances are of being hired.
Apply for jobs at Shopko today to get started on your journey to a happier and more fulfilling work life. Working in retail can be rewarding and enjoyable. It often helps to develop individuals' customer service skills, which can be applied in many areas of their life. Applications can be found online at the link below. Find local Shopko jobs online in order to see what is available in your area.
Apply online once you have found a job that fits your interests and needs. Download application form at the link below, and get started on your way!
Advice For Application Process
In order to complete everything in the most timely and efficient manner, consider the following tips for the Shopko application. It may also be helpful to go to the store for which you applied and speak with the manager.
How to apply for Shopko online
To start the process you will have to create a user account.
Applying is straight forward, but first you must sign up to create a user name and password to access the application form online.  Once you sign up, you will have access to the online application through a direct application. You can also apply for more than one position using this profile.
You may save as you work and log in to continue the process at a later time; you can also find a printable application for Shopko at the link below.
Apply for a job that meets your interest and your experience. Start by reading the job description of the available positions. If you do not have the background to apply for a corporate job, but have experience in management, try applying for a management position in one of their store locations.
Proofread and edit your CV/Resume before submitting it. Make sure there are no errors in content or information. Make sure you note all relevant work experience as well as your educational background on your resume to insure that you get the best possible chance for the position for which you are applying.
Write an outstanding cover letter to further demonstrate what you can bring to the team. Proofread your cover letter and have a friend or family member read it through after you have done an initial edit. Writing the perfect cover letter is also a way to make your application stand out from the rest; while a well written cover letter will show off your writing skills.
Always act professionally when communicating with human resources. Responding quickly to questions or concerns will not only show your professionalism but also your eagerness to work with them.
Apply for Shopko jobs at the link below where you will find a free application. There you will find a short form to create your account and move forward with the application form. HR will examine all applications before the candidate is contacted with information on the interview process.
A career with this company provides employees with skills needed to be successful in their career. It also gives them a place where their voices can be heard. If you cannot find a location near you, check out Sam's Club or Kmart for similar jobs in the field.
Also See:
Michaels: Visit the Michaels application.
Costco: Visit the job application for Costco to apply today.
Goody's: For employment at Goody's visit the application page.
Meijer: For employment at Meijer visit the application page.
Walmart: Checkout the application page for work at Walmart.
https://www.youtube.com/watch?v=yhCeNQQjxR4
Company Links
http://www.shopko.com/content.jsp?pageName=applynow